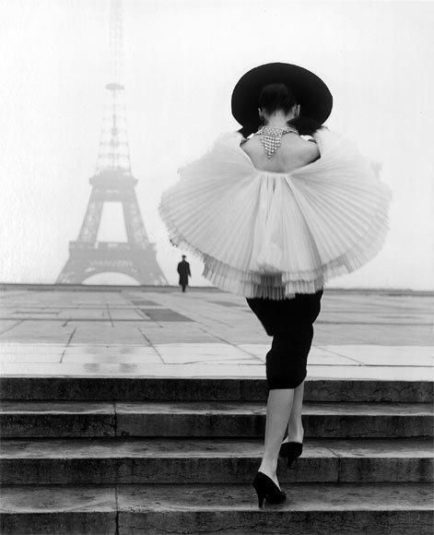 Photo for Vogue Paris Horst P. Horst©
"Ah, what a charming thing it is
To abandon a dreary place
For Paris! Darling Paris
Which, one day – Love simply had to create!
Ah, to abandon a dreary place.
What a charming thing!" ~ Guillaume Apollinaire, 1880-1918, my translation
Apollinaire evokes the very essence of Vintage Balmain Vent Vert, vehemently verdant, breezy, playful in a sophisticated, original melodic manner. If you have the opportunity, listening to the quirky brief chanson Francis Poulenc wove around this poem will encapsulate the experience for you: the joy of music, you don't need to speak French in order to feel the truth of it.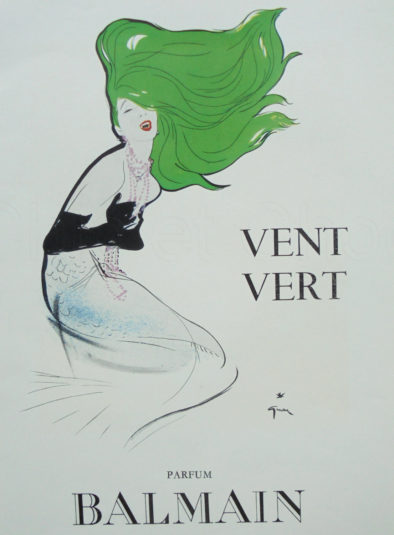 Vintage Balmain Vent Vert Ad Rene Gruau 1950s©
To call Balmain Vintage Vent Vert a Green Wind is short shrift. It simply doesn't translate well and rings hollow in both ear and nostril. Glorious iconoclast Germaine Cellier, La Reine de Surdosage (overdose!) possessed me at first sniff when I was eleven; her Vent Vert blew my way and blew me away as well. It's been a beloved staple ever since.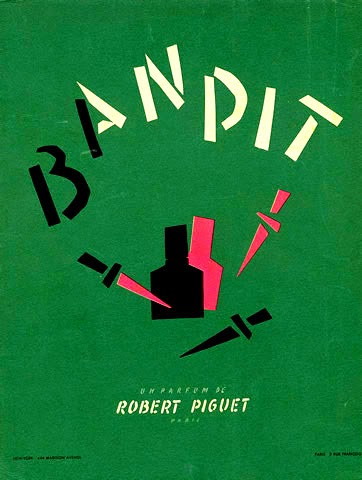 Bandit de Robert Piguet via Robert Piguet©
With the exception of her 1949 parfum for Balenciaga, the very balanced herbal/floral bouquet La Fuite des Heures (Balenciaga's second release after 1947 Francis Fabron's legendary Le Dix), Mme. Cellier's calling card has been notably that of aromatic overdosage: tuberose in Fracas de Piguet (1948), galbanum in Vintage Balmain Vent Vert, brilliantly mordant floral leather in Piguet Bandit (1944), Nina Ricci's éblouissant floral Coeur Joie (1946, that Lalique bottle alone is a marvel!), my gardenia and orris-laden 1953 Jolie Madame (aka Kitten With a Whip and Smoke) and 1956's lovable floral ashtray Miss Balmain.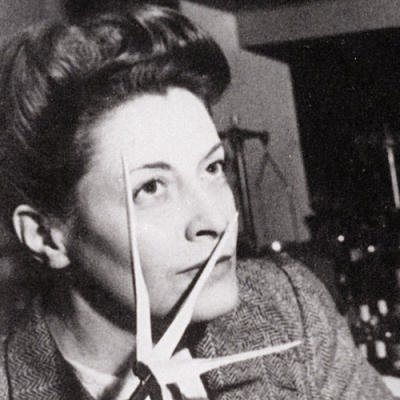 Germaine Celliervia wikipedia
Each of Cellier's fragrances is witty and elegant, soigné as the salty fierce woman herself who personified many's vision of the cool, slim, blue-eyed Parisian blonde (she was born in Bordeaux, however) while possessing a longshoreman's vocabulary and incessantly smoking cigarettes. She shared those Burgundian appetites well-illustrated by Bordeaux's other scandalous daughter, the writer Colette. Mme. Cellier was one of the first notable women in the then-male-dominated profession of perfumery; I look to her for inspiration and she never fails. I have sought to acquire every fragrance I'm able which she created during her brilliant career. Doing so has considerably augmented my olfactory education.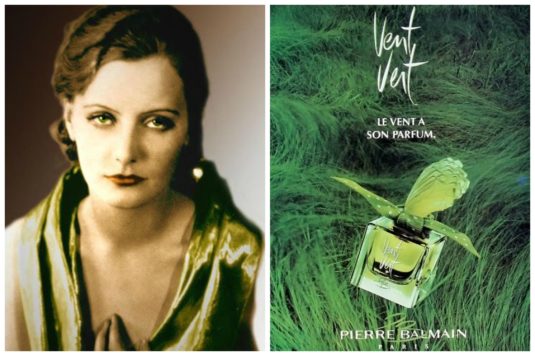 Greta Garbo (apped) and vintage ad for Vent Vert
A few of my flacons from the 1970s retain the pristine character which immediately summons the first New Year's Eve I was permitted to stay up late with grownups and a few good friends. That white lacy crocheted mini dress and white tights, the ice cube some mischievous older fellow had dropped down that dress, and the gallant gent who unthinkingly reached down to retrieve it – then blushed like a madman for the rest of the evening when he realized the implications of what he'd done, and where his hand had been…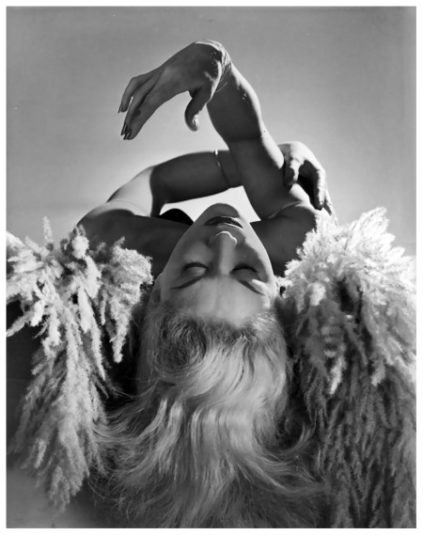 Lisa Fonssagrives 1939 by Horst P. Horst
I was eleven years old and had put my babysitting money towards buying a ¼ oz.of Vent Vert perfume. I put on a good deal of it that night, even in my long dark hair; at least, I've been consistent in these decadent habits throughout my lifetime. Vent Vert bloomed on that wintry night. I was enchanted by its intense, insistent verdancy, the resinous galbanum streaked with slightly indolic hyacinth (whispers of divine decay lovely as lacy lingerie!). It smelt of youth burgeoning on the cusp of womanhood: full of hope, that longing which knows no name, harbinger of unspoken delights yet to be revealed. A stolen kiss.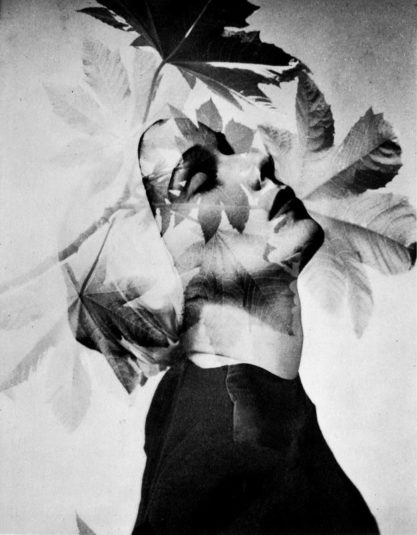 Photo by Horst P Horst ©
The oakmossy base consumed me; it shared that quality which had made Mitsouko my first love – desire for inky intrigue, the darker sister of light which awaits in the wings for its destined moment. It was succulently juicy, sap-drenched, crisp and comforting. The exotic (gardenia, jasmine) woven with tender bell-like blossoms close to the earth (hyacinth, lily of the valley), mouthwatering fruit (citrus, peach), glints of silver (iris) and the secretive undergrowth which has long compelled me (oakmoss, vetiver). I danced and danced all night long like the green young creature I was, unaware of the appeal which presages imminent coming-of-age and all which that entails: largely innocent, slightly wily, full of dreams and desire.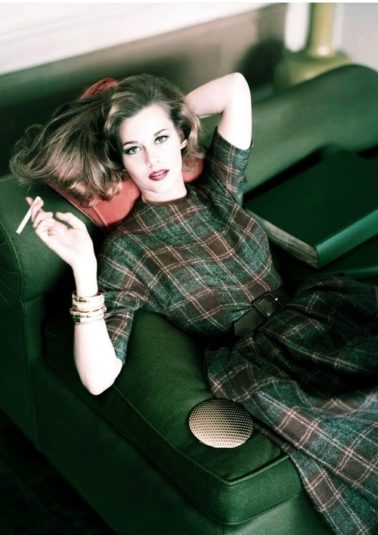 Jane Fonda photo by Horst P Horst 1959
One drop of Vintage Balmain Vent Vert, and I am a girl again on the precipice of womanhood, despite the ravages which the mirror reveals. What a gift that is.
Notes: galbanum, citrus,gardenia, peach, rose, lily of the valley, hyacinth, iris, jasmine, oakmoss,vetiver, styrax, musk.
Perfume from my personal collection. My nose is my own…
~ Ida Meister, Senior Editor
~ Art Direction: Michelyn Camen, Editor-in-Chief; I used many photos from Horst P.Horst whose sensous photos transcend time and trends
Thanks to The Perfumed Court, we are able to offer a 1.5 ml sprayer of 1947Vintage Balmain Vent Vert parfum to one registered reader anywhere in the world. You MUST register or your comment will not qualify. To be eligible, please tell us what appeals to you about Vintage Balmain Vent Vert based on Ida's review, your favorite vintage fragrance from Germaine Cellier and where you live. Pleased Log on to here and subscribe to The Perfumed Court monthly newsletter Draw closes March 13, 2018

We announce the winners only on site and on our Facebook page, so Like ÇaFleureBon and use our RSS blog feed…or your dream prize will be just spilled perfume.