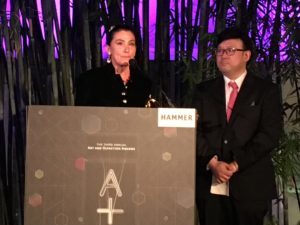 Photo Maggie Mahboubian for Cafleurebon Art and Olfaction winner Zoologist Bat
Canadian Creative Director Victor Wong, whose perfume Bat composed by Dr. Ellen Covey won the prestigious Art & Olfaction 2016 is introducing two new additions to his wild kingdom of fragrances.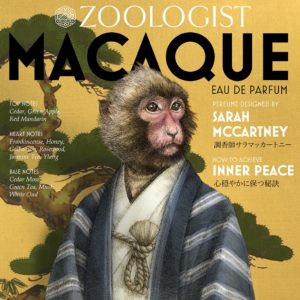 Macaque is inspired by the monkey that has 23 species known to Zoologists and is the most widespread primate next to humans.
"Inside a solemn temple in the ancient mossy forest below, a ceremony takes place – a quest for inner peace. Frankincense, oud, and jasmine tea chant in meditative harmony, their light florals and sweet offerings falling into rhythm with sweeping aromas of nature. Observing the macaques' orderly, hierarchical society we can almost see our own hopes mirrored in their eyes".
Perfumer: Sarah McCartney of 4160 Tuesdays
Top Notes: Cedar, Green Apple, Red Mandarin
Heart Notes: Frankincense, Galbanum, Honey, Rosewood, Ylang Ylang, Jasmine Tea
Base Notes: Cedarmoss, Green Tea, White Oud, Musk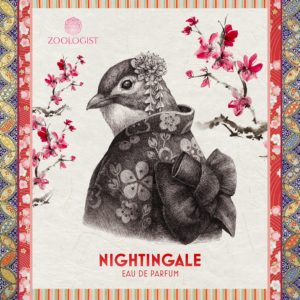 The joyous song of the Nightingale, the harbingers of spring inspired the new fragrance of the same name.
"Messengers of spring arrive, bearing gifts that bring smiles to faces dulled by winter's chill. The melody of the nightingale accompanies vibrant fuchsia-colored aromas of Japanese plum blossoms as they spread, infusing the tepid air. It marks a fleeting moment of emotional awakening. Nightingale opens with rich scents of saffron and rosy, powdery, tart Japanese plum blossoms, enveloping the core of the perfume like a luxurious silk kimono. Deep, warm aromas of oud, patchouli, moss, incense and ambergris seek to escape, seeping from the ruddy petals, to create a composition that's complex and at the same time, simply desirable".
Perfumer: Tomoo Inaba
Top Notes: Bergamot, Lemon, Saffron
Heart Notes: Japanese Plum Blossom, Red Rose, Violet
Base Notes: Oud, Patchouli, Sandalwood, Moss, Frankincense, White Musk, Labdanum, Ambergris
Expected release date late October
Via Victor Wong of Zoologist some copy my own
Michelyn Camen Editor in Chief