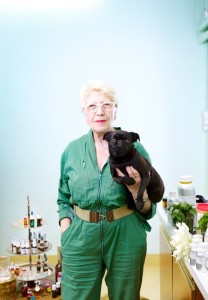 "Perfumes are a love story.There is nothing more intimate in all of life than the connection between perfume and skin. An imaginary embrace, a folie à deux – or maybe even a liaison dangereuse?" – Vero Kern, May 2007
It all started in 2007, when Vero Kern introduced three hauntingly beautiful perfumes, onda, kiki and rubj as extraits for her line vero.profumo. Precious scented jewels that quickly developed a cult following at a time when most perfumers were offering EDPs. Only afterwards, in 2010, these three perfumes were reinterpreted as eau de parfums with passion flower as the olfactive thread that tied them together.
Last year the renowned Swiss perfumer introduced a new Eau de Parfum, Mito– the fourth in her first five-year period in the business, mito a tribute to Italy.
Vero will be introducing a new concept for her four fragrances the Voiles d'Extraits. The Voiles d' Extrait have the same structure as the pure extraits, they are just as complex and rich, but come in a different concentration (more pure perfume than the EDPs and slightly less than the original extraits):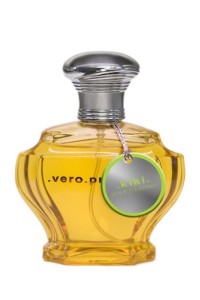 .kiki. – Pure and wild at the same time, like a visit to the Bibliothèque Nationale followed by dinner and a show at the Crazy Horse cabaret.
Bergamot, Citrus, Cassis, Lavender Absolute, Geranium, Opoponax, Caramel, Patchouli, Musk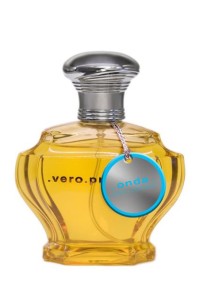 .onda.- The finest vetiver roots with seasoned with sizzling, fiery notes of ginger, mace and coriander.
Bergamot, Citrus, Mandarin, Ginger, Coriander, Basil, Iris, Ylang ylang, Honey, Vetiver bourbon, Sandalwood, Patchouli, Musk.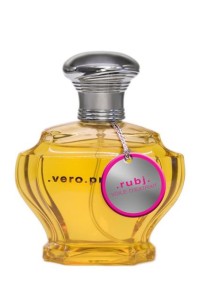 .rubj.- For the eccentric and flamboyant. Sweet orange blossom from Morocco, in a mellifluous shimmery dress of the finest notes of musk, earnestly courted by tempting Egyptian jasmine.
Bergamot, Mandarin, Neroli, Orange flower absolute, Tuberose, Jasmin, Cedar, Mousse de chène, Musk.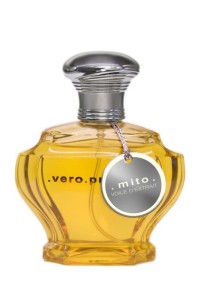 .mito. – All the elements from nature and architecture, classicism and modernity, which evoke the beautiful garden at the Villa d'Este in Tivoli.This garden smells of the Mediterranean and of Italy.
Citrus accord, Peach, Magnolia Grandiflora, White Magnolia Champaca Absolute, Tuberose, Galbanum, Hyacinth, Labdanum, Musk.
Voiles d'Extrait
Price
50 ml natural spray ……………………………………………………………………€ 168
Available from: September 2013 and will debut at Pitti in Florence September 13-15, 2013
source: Campomarzio70 the distributor of .vero.profumo
–Michelyn Camen, Editor in Chief