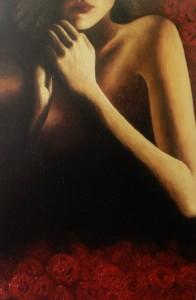 My spirit heart sits in a Sandalwood box
A snifter of Cognac swirls in my hand
I have travelled from Persia to the Himalayas looking for the most exquisite Rose Petals
And come home to a single Tuberose in my room
I see a sprig of Boronia laid delicately on my windowsill (did you place it there?)
And through my open window
The wind carries the scent of Orange Blossoms and Green Mandarins from the same tree
My bed here is crowned with a canopy of Rose Leaves
And I wait for you, my love
In this voluptuous bouquet of scent
On this Bed of Roses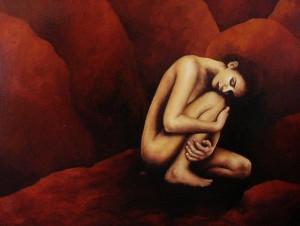 Velvet and Sweet Pea's Purrfumery is delighted to present to you their newest opulent, intoxicating creation: Bed of Roses
If you would like romance to be bottled, and I believe it has been, then Bed of Roses is the scent for you.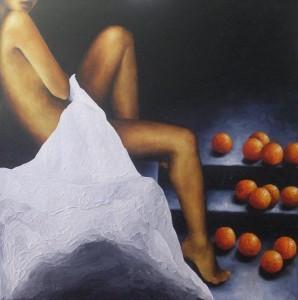 The technical aspects of finishing this perfume pushed launch time back a little farther than perfumer Laurie Stern would have liked but I can truly say Bed of Roses is worth the wait. It is a rich sumptuous floral bouquet of great depth drying down to a delicious honeyed sandalwood base for a sated nose. The nuances of Bed of Roses include orange flowers and mandarin for a fruity nostalgic twist and cognac for a heady top. The boronia softens and fills the floral bouquet and checks the citrus from overpowering the flowers. The most surprising note is the rose leaf absolute which stops short of being an overtly green note but nevertheless canopies the fragrance with a gentle hint of vegetal unusual in a rose perfume.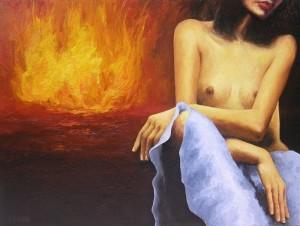 Bed of roses is no Granny Perfume. It is sexy, timeless, ageless and universal. It is a rock song, a classical piano, an aria. Bon Jovi expresses well the rock side of Bed of Roses with their song of the same name.
http://www.youtube.com/watch?v=NvR60Wg9R7Q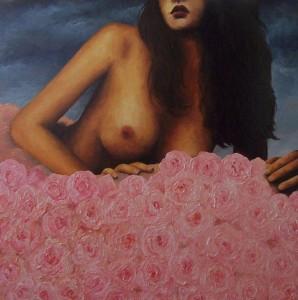 Blended or natural: 100% natural including the organic grape alcohol base.
Worth the risk to buy unsniffed: Yes. Velvet and Sweet Pea also offer sample sizes in all of their scents.
Sillage: average
Longevity: Good
Art Credits:
All art by Trisha Lambi at the link below
http://www.trishalambi.com/Bed_of_Roses_2.jpg
–Monica "Skye" Miller, Natural Perfume & Senior Editor