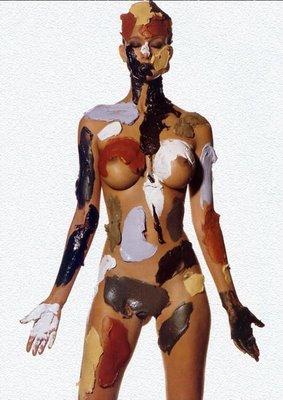 Forward: During the winter months , many of us love to eat comfort food; vanilla and chocolate are the equivalent in perfumery. Studies show there are cities, like New York, who prefer vanilla. Not only do vanilla and chocolate notes create fragrances you want to eat, but they can act as an aphrodiasics too. So let's get busy, especially here on the East Coast; baby it's cold out there – Michelyn Camen, EIC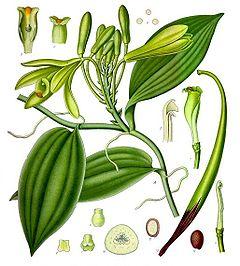 Vanilla (Vanilla planifolia) is the second most expensive spice in the world and the fruits of the cacao tree (Theobroma cacao) were once used as currency. Hand-pollinated, hand-harvested, and specially aged, the ancient fruit of the vanilla orchid plant has an intoxicating smell that is one of the most popular both in cooking and perfumery. The smell is rich and sweet, balsamic, earthy, perhaps woody and sometimes floral but also creamy and smooth. There are many varieties of the bean but the most common are Bourbon vanilla from Madagascar and neighboring islands which possesses the familiar vanilla flavor and scent. Tahitian vanilla (Vanilla tahitensis) is a different species and is more sweet and floral with a lower vanillin content than Bourbon vanilla. In contrast, good Mexican vanilla is more rich, and spicy but it may be difficult to find pure vanilla in Mexico. Vanilla is also produced in Central and South America, Indonesia and the Caribbean.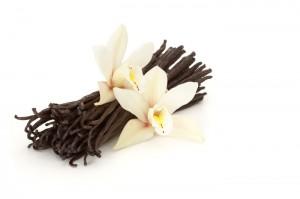 The vanilla orchid is native to Mexico and Central America where it is pollinated by a native bee, and perhaps also by hummingbirds. When the vine was discovered and transplanted around the world, the pollinators did not travel along and so horticulturists had to discover how to hand-pollinate the flowers. Even on their home ground, however, pollination is usually inefficient and does not result in enough orchid seed pods to meet demand so all vanilla is hand-pollinated. Vanilla flowers have a very light scent and the pods are harvested just before they are completely ripe and so the pods have no scent either. The rich, creamy vanilla scent, from the compound vanillin and accented by heliotropin, develops over time as the seed pod is cured and dried. The pod actually has to be killed then it is wrapped in cloth where it is aged for a number of days before being brought out to lay in the sun to dry each morning and brought back in to rest during the evening. This is when it develops the dark color and rich aroma. When the pods are ready they are dried on wooden shelves for several months and finally packed for shipping to market. The process from pollination to bean takes about 1 ½ years and it is only at the end that the fragrance and taste fully develop. Hand pollination and the creation of large vanilla plantations made vanilla available in large quantities for people all over the world with a sweet tooth and a love of the fragrance.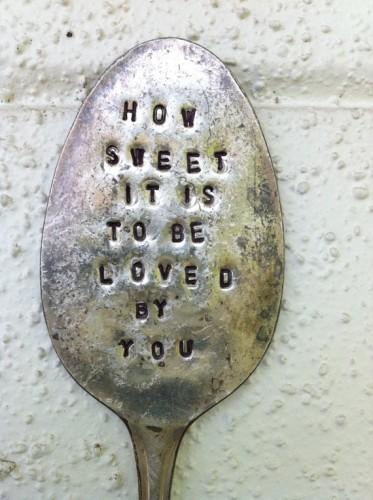 Considered an aphrodisiac by many societies and an important ingredient of many comfort foods, from ice cream to home-made cookies, vanilla is an important spice and fragrance ingredient. In Central America where it originated, vanilla was blended with copal to make fragrant incense for the temples. The first Spaniards to discover it in Mexico thought it was a perfume and sent some home for that use. The scent of vanilla has been shown to be calming, an antidote to stress and an aphrodisiac. Research in the late 20th century brought attention to these properties of the spice and inspired a wave of vanilla scented body products.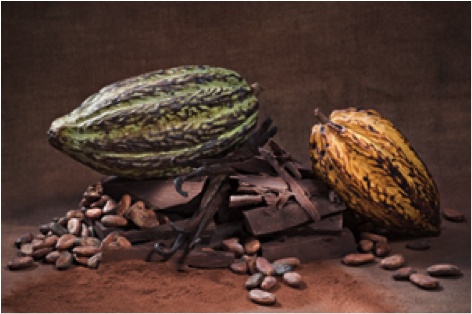 In the same part of the world, the cacao tree (Theobroma cacao) produces small almond-shaped fruits that produced that unparalleled food item – cocoa. Tropical rainforests are home to this tree where it grows in the understory because it requires shade to grow. To describe the scent of cocoa is difficult – nearly as difficult as determining which of the 600 volatile aromatics in chocolate contribute to the smell. It turns out that there are about 25 key ingredients which give chocolate its smell, but not one of them has a characteristic chocolate smell. For me, the key smell is somewhat vanilla-like but also roasted, buttery and rich, perhaps slightly spicy, slightly animalic and reminiscent of a fine liqueur.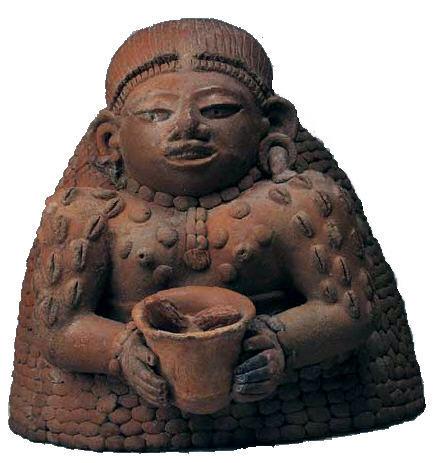 The early Mexicans mixed the bitter chocolate with sugar and cinnamon, Aztecs would add vanilla and chile peppers. Early Spaniards, once it reached their homeland, would add chile peppers, anise, achiote, sugar, vanilla, cinnamon, almonds and hazelnuts, pod of Campeche, ambergris, powdered white roses, and orange water. That sounds like the makings of a great perfume!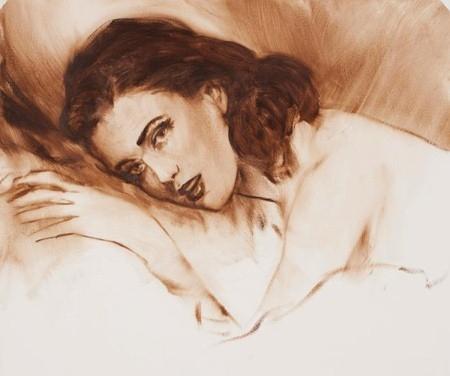 Katy Perry by Artist Will Cotton
Chocolate and vanilla notes can also be found in other aromatic substances. For instance, most balsams have a definite vanilla note and can be substituted for vanilla or used to enrich vanilla notes in perfumes. In perfumery vanilla sweetens, extends and smoothes otherwise rough or harsh notes, including castoretum. Tonka Beans contain coumarin, which is vanilla-like and sweet; Deer's Tongue or Liatris also contains coumarin, lending it a sweet herbal vanilla scent when tinctured. Patchouli can, at times, have a chocolate note.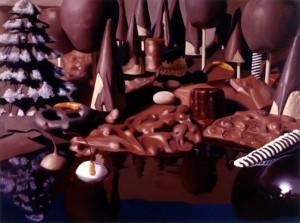 A skillful blend of vanilla or balsamic fragrances with other animalic, rich scents can sometimes evoke the feeling of chocolate in a perfume. Both chocolate and vanilla can add richness, depth and sometimes unexpected notes to perfumes and don't have to be boring and bland.
– Elise Pearlstine, Contributor (Art Director Michelyn Camen, Editor in Chief)
For our draw we have collectively chosen some of our favorite vanilla and chocolate based perfumes and scented delights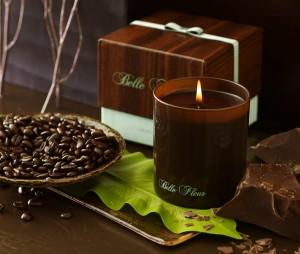 BelleFleur Candle in Cacoa Tabac – smoldering Mayan Cacoa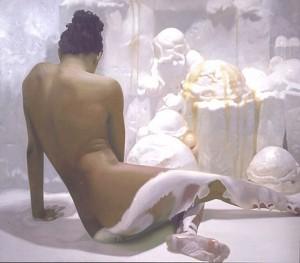 15 ml Xerjoff Casomoratti Lira-vanilla bourbon and caramel ( I'll have what she's having)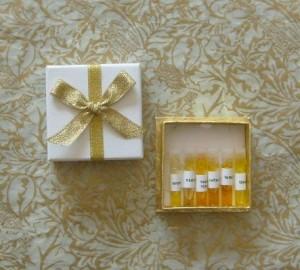 JoAnne Bassett, JoAnne Bassett Limited Edition Collection all contain Madagascar vanilla absolute. This is a a sampler pack of the Discovery Collection that includes ½ ml of Enchant, Esoterica, Luscious roses, Reflections, Temptress and Timeless. (Timeless doesn't have vanilla, but it's a bonus)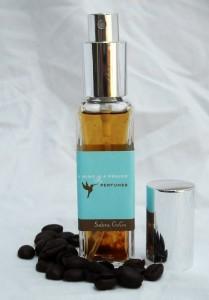 Jane Cate – A Wing and A Prayer Perfumes, 15 ml Sabra CoCo, Base Notes: Cocao absolute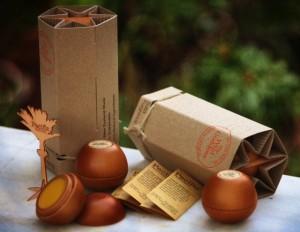 Francesca Brice, Pacific Perfumes: 10ml solid perfume Simply Paradise Botanical, (winner of two Green Packaging awards,includes a base of Cocoa Absolute Ghana, and Vanilla Absolute Madagascar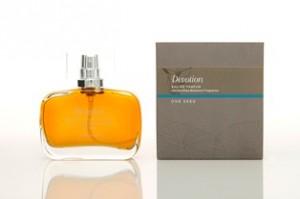 Liz Cook, 5ml One Seed (from Australia): Devotion includes Madagascan vanilla C02 extracted, and South American cocoa absolute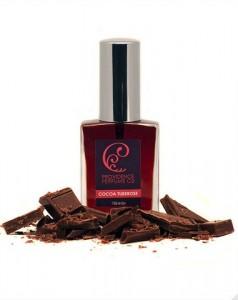 Charna Ethier, Providence Perfume Co. 1 oz Cocoa Tuberose includes ghana cocao and vanilla absolue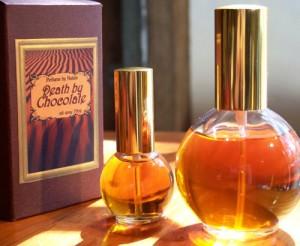 Ambrosia Jones, Perfume by Nature Death by Chocolate– 1 0z edp with Incan cocao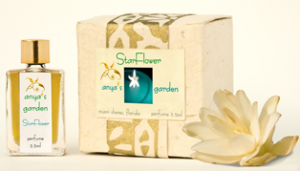 Anya McCoy, Anya's Garden 3.5 ml StarFlower organic vanilla absolute from madagascar, ghana cocao, patchouli with a chocolatey note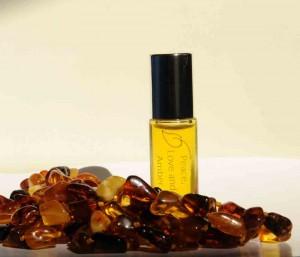 Elise Pearlstine, Belly Flowers Perfumes Peace Love and Patchouli 5ml rollerball : Plantifolia vanilla and a chocolately patchouli note
We have 10 prizes for draw thanks to the sponsors above. Although the draw is random if you make your case those comments will be taken into consideration. In order to be eligible, please leave a comment about this article (what you learned), and if you are a chocoholic or a vanilla lover or both plus if it's cold where you live right now. Draw ends January 6, EST. Good Luck!
We announce the winners only on site, our new www.cafleurebon.com page and on our Facebook page, so Like Cafleurebon and www. cafleurebon.com use our RSS option…or your dream prize will be just spilt perfume
pla ,vhavanilla and a nice, rich, chocolately patchouliP