Nina Friede and Elisabeth Modin
I was thrilled to read recently that Friedemodin, a very private London-based niche house launched in 2013 by close friends Nina Friede and Elisabeth Modin now has its first dedicated counter in Harvey Nichols flagship Knightsbridge store. I was worried that this rather special and underappreciated House would disappear, now I hope that more people will get a chance to sample these beautifully wrought perfumes and decide for themselves. The poise and privacy of the line gives an indication of the diaphanous poise that the skin will inherit. I was carefully delighted by these scents when the ladies very kindly sent me a sample set and have worn Feu Follet ever since. The personal commitment to excellence and quality oozes from this collection from carton, label, cap and bottle to elegantly appointed juice.

Nina hails from Northern Germany and Elisabeth from Stockholm. The women are luxuriously blond and glamourous, full of life and quiet passion for their olfactive project. The drive and joie de vivre of Nina and Elisabeth is undeniable and the project oozes style and elegance. The packaging, the lovely skeletal key motif (for unlocking a secret garden…more later…), website, scent names, the colour palette and attention to detail all coalesce into something discreet, refined and understated. I return to these essays in delicacy and reflection occasions when I need to centre myself and need subtle peace of mind. As with many things hushed and transparently played, the Friedemodin collection needs time to weave its cashmere charms.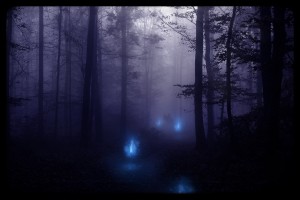 There are four fragrances, Jardin Mystique, Vertine, Rosée de Nuit and Feu Follet my most favourite of them all. Feu follet is French for will o' the wisp, or foxfire, the strange marsh lights that have fascinated folklorists for generations and been responsible for so many ghostly and weird stories (and a few deaths..). Feu Follet is unexpected and whimsical leather offering with spices like nutmeg and cardamom over a base of leather, amber, earthy patchouli and moss. Like its enticing, haunting namesake, it floats and burns softly over the skin, releasing its notes, slowly with a creeping, quiet intensity. It flickers and catches the senses; it doesn't radiate heat as such as glow like a lamp lit in a window to call a loved one home.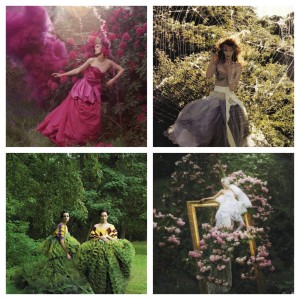 Tim Walker Photo montage garden
The fragrances do stand alone, but have been envisaged by Nina and Elisabeth to layer and meld together in various permutations to creation the illusion of an enchanted garden. A place, perhaps only found in dreams, with no obvious exit or entrance, walls laced in ever-blooming climbers with lilac tinted trumpet flowers, dog roses and the heady ooze of autumnal blackberries. Seasons would tumble and blur. Furniture of wood and bronze eternally decaying into moss, leaf fall and snowdrops. You need that special golden Freidemodin skeleton key to enter this special garden. It's a seductive concept.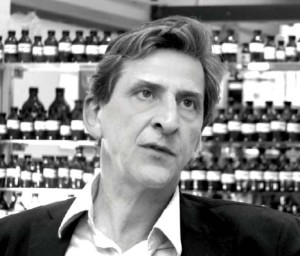 François Robert,
They have collaborated with François Robert, the son of legendary perfumer Guy Robert who created Dioressence, Calèche and Doblis for Hermès (Cafleurebon Editor in Chief favourite). François too has lovely floral form, working with Marie-Hélène Rogeon on reviving Rosine's line of atmospheric rose-infused perfumes. There are many niche fragrances bidding for our attentions these days, many of them with avant-garde thematics or guerilla style marketing.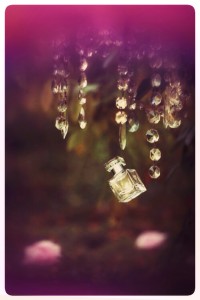 Friedmodin perfumes TSF
It is to the credit of Friedemodin that the gentle feminine cachet of their fragrances can be heard amid the artisan cacophony. They will not be to all tastes; tact, reserve and translucency are very much part of the Friedemodin way, but if you want to wear something classical over your skin and feel refined, one of the scents will be perfect for you. Or you try layering them as the ladies recommend. This is something they feel is important.
'To create your personal combination simply apply the fragrances individually and let them interact with each other directly on your skin. The ingredients of each perfume have been carefully chosen and balanced to ensure they interact harmoniously however they are combined.' Freidemodin.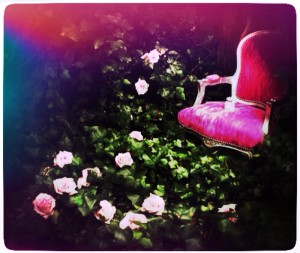 Fantasy garden Friedmodin TSF
I have tried a couple of their suggestions and while I liked what I smelled, I am still an advocate of letting fragrances speak for themselves. Vertine is a chilled, minted tisane with a rather glassy fig note that smells high and clear with a thread of rosy woods. Rosée de Nuit plays with violet and wood shavings, spices and woods. I liked the piquant pimento but the scent vanished far too quickly for me. My least favourite was Jardin Mystique and that was my due to inbuilt anathema to blackcurrant, But I'm glad I have spent time in the Friedemodin enchanted garden. I love the hushed solitude of Feu Follet on my skin; it dries down beautifully like the fade of a clear autumnal evening. The Silver Fox has his foxfire.
Disclosure – Samples kindly supplied by Friedemodin
–The Silver Fox, Editor and Author of The Silver Fox
Editor's Note: I wrote an article On the Radar featuring Friedmodin here in 2013
Thanks to the generosity of Fragrance & Art we have a sample set of Friedmodin Jardin Mystique, Vertine, Rosée de Nuit and Feu Follet to a reader anywhere in the world. To be eligible you must be a registered reader of CaFleureBon. Please leave a comment with what appeals to you about Feu Follet, where you live and if any of the other Friedmodin scents make your nostrils flair. For your comment to count twice please like Fragrance & Art Facebook page. Draw closes 4/24/2014
We announce the winners on our site and on our Facebook page, so Like Cafleurebon and use our RSS option…or your dream prize wil be just spilled perfume