There has been much speculation as to the significance of each verse of THE TWELVE DAYS OF CHRISTMAS, but, in the end, it seems that really it's just all in good fun!
On the 1st day of Christmas my true love gave to me a Partridge in a Pear Tree:
Nice: Jo Malone English Pear & Freesia
The scent is not the overly ripe summer pear that one might imagine from the name but instead a crisp winter version. Ideal for the first day of Christmas or any cool day, it is warm without being cloying and fruity without being sweet. I addition to pear and freesia the quince, green rhubarb, rose, patchouli, amber and white musk . (La Nez:Christine Nagel)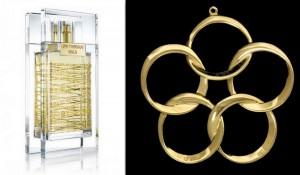 Naughty:
La Prairie Life Threads Gold
The gold threads on the bottle (Fifi Award winning flacon of 2009) represent the ties that bind us together. Gold is very warm and spicy oriental with the top notes of tangerine, plum and clove. The heart bursts of pepper, cinnamon, coriander, rose, lily-of-the-valley and ylang-ylang. The drydown clings to the skin with cedar, patchouli, myrrh, vanilla and incense. It truly feels mystical as it wraps you in the myrrh of the Magi!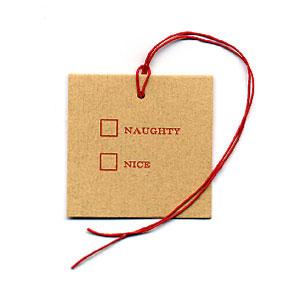 Nice: 3.4 oz / 11 1000 100 ml Jo Malone English Pear and Freesia Cologne
Naughty: 1.7 oz / 50 ml La Prairie Life Threads Gold Eau de Parfum
The Nice Winner is SARA LEVY
The Naughty Winner is DAWN
HO HO HO to our Scent-A Claus Ms. Liza Wade
Please contact Michelyn@calfeurebon.com with your info… And Happy Holidays!