Senior Editors Ida Meister and Robert Herrmann
For the past two days you have heard from Ermano and Michelyn. Now we turn the year in review over to our Editors and Sr. Contributors, beginning with Ida Meister and Robert Herrmann.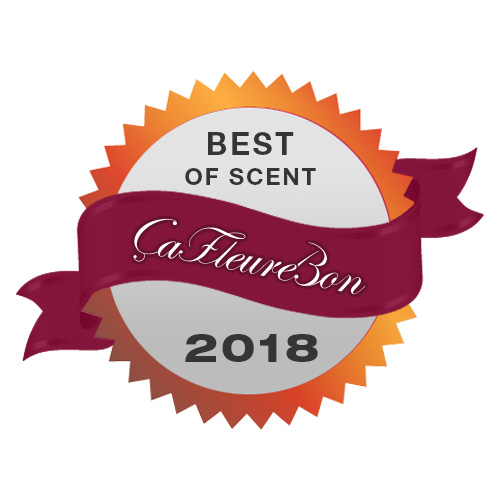 Ida's Top Ten Fragrances of 2018
December rolls around and I feel like I'm in the Hot Seat. The pressure is ON. I detest contests on principle, it brings out the contrarian in dutiful me 🙁 We each get to smell different fragrances; no one can experience them all these days. Roll up the sleeves for my Top Ten Best Fragrances of 2018 in Alphabetical Order
Aftelier Perfumes: it's a toss-up between Alchemy and Antique Ambergris (Mandy Aftel).I don't want to have a nervous breakdown – and I won't choose!!! You can't lose: floral nirvana vs. ambreine exquisiteness. Harrummph, she grumbles which is why both are in my top ten fragrances of 2018.
Aroma M Botan (Maria McElroy): the softest, most delectable rose/peony/sandalwood fragrance – and its longevity is legendary. Swoony.
DSH Perfumes Paper*White (Dawn Spencer Hurwitz): as is to be anticipated, Dawn came out with any number of beauties, but Paper*White is hands-down the finest narcissus perfume I've ever smelled. It's right up there with long-lamented discontinued Patricia de Nicolaï Le Temps d'Une Fête, and THAT is saying something.
4160 Tuesdays White Queen (Sarah McCartney):perfumer Sarah McCartney does any number of perfumes so well, but this was a complete surprise. I smelled it at Perfumology when I visited Nir Guy and was Utterly Wowed. Her collaboration with Michelyn Camen, our Editor-in-Chief, yielded an extraordinary fragrance full of contrasts including sylvan notes, cream, fruit/nuts/flowers – none of which cloys or renders service to the perfume. I'll need a bottle.
Ella K Baiser de Florence (Sonia Constant Gagliardi): ah, Sonia Constant-Gagliardi! Jasmine, iris, myrrh and cedar are a coup. Perfumed poetry, every precious drop of it. Just nuzzle my neck…
Private Blend Tom Ford Lost Cherry (Louise Turner): the perfume you'd love to hate but can't help but love. Juicy, rosy, woody, spicy, balsamic, chypré! Ultimate sophistication, wearable to the last drop – but, oy! The price. As Joni says: "Help me I think I'm fallin' in love again…"
Hiram Green Hyde (Hiram Green): simply the best leather since Santa Maria Novella Peau d'Espagne, folks. Yup – we had to wait from 1901 until Current Day. Ain't nothin' like the real thing, baby. No surprise that this made Michelyn's top ten fragrances of 2018 as well.
April Aromatics Irisistible (Tanja Bochnig): Iris as Champagne – really. It sparkles "like velvet all covered with diamonds" (American opera Susannah by Carlisle Floyd: "Ain't it a Pretty Night" aria). Evanescently lovely and heartfelt. Ermano loved it too, one of his o top ten fragrances of 2018!
Parfums de Nicolaï Cap Néroli (Patricia and Axel de Nicolaï): Côte d'Azur in a long tall flacon. Keep a bottle in the fridge during the sweltery season; I sprayed every soul within arms' length and they each sighed with pleasure. Another that was Ermano's and Michelyn's respective top ten fragrances of 2018!
Fitzgerald & Guislain TiaréInterdit (Alexander Chesebro): I never said that I would "play fair". These were available SO briefly, under the category Extraits Exceptionnels – and I went berserk trying to decide which I loved most. This tiare was the most gorgeous fully-fleshed tropical bloom, a real treat for the nose and photorealistic to boot. I pray that these brilliant fellows release them once more for our delectation.
Honorable Mention: Sarah Horowitz Thran Pride and Carnation – a truly voluptuous rose/carnation/amber from her December 2018 Banq de Parfums. It's a gorgeous homage to JAR Golconda (with which I have a 40 year relationship, and like Sarah – bought when I had no money).-Ida Meister, Sr. Editor and Natural Perfumery Editor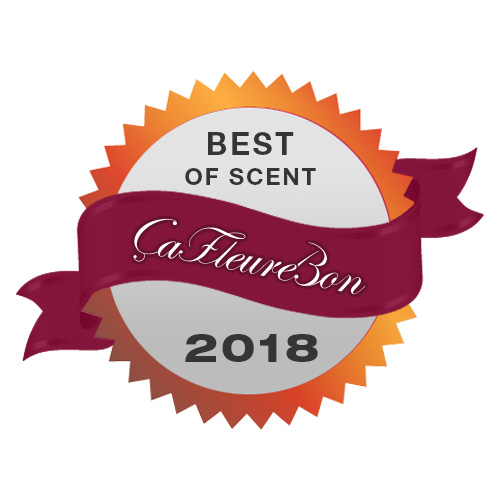 As I look back at the fragrances released in 2018, there is clearly a common thread with many of the perfumes I loved. I call it "Contemporary Vintage"; scents which take a page from history and add modern riffs for the 21st century. Out of the hundreds I test every year these are the 10 that left the greatest impression. So, in alphabetical order…..
4160Tuesdays Truth Beauty Freedom Love (Sarah McCartney) Sarah McCartney with her prodigious output of annual fragrances always makes my list. The problem is choosing just one, but for 2018 Truth Beauty Freedom Love led the pack. Named for the rallying cry of the 19th Century Bohemian movement of artists, writers and free thinkers, TBFL is a soft-focused Merchant Ivory film in a perfume bottle; a picture-perfect throwback floral with modern sensibilities and is one of my of top ten fragrances of 2018.
Aedes de Venustas Musc Encensé (Ralf Schwieger) Finding a fragrance with incense that I can and love to wear is a minor miracle. When I first got a whiff of this in Milan last April, I knew it would fit me just so. The name Encensé is not just a play on the French encens (incense) and insensé (crazy). The french verb Encenser means both "to scent with incense" and "to praise to the skies." And I give this perfume very high praise indeed and it also made Michelyn's top ten fragrances of 2018.
Aroma M Botan (Maria McElroy) It's been a stellar year perfume-wise, for Aroma M's Maria Mcelroy. Having just released the stunning Desert Flower, 2018 also saw the release of Botan, her jaw-dropping paen to the Japanese Peony. I hope you get to try it, it really is one of her finest.
Guerlain Iris Ganache 2018 (Thierry Wasser) Iris Ganache 2007 reinterpreted for 2018, maintains much of what makes the original so glorious; iris & white chocolate with a healthy dose of the classic "Guerlainade". It doesn't get much better than that.
Houbigant Essence Rare (Jean Claude Ellena) M. Ellena revisits his very first perfume creation from the 1970's, adding depth and dialing back the growl to a soft purr. The result is as beautiful as anything I've ever smelled. It is no surprise it was on Ermano and Michelyn's top ten fragrances of 2018!
Jacques Fath L'Iris De Fath (Patrice Revillard and Yohan Cervi) The third of the 3 re-interpreted vintage perfumes I fell in love with this year, this new iteration of the classic and iconic Iris Gris, proves once again, that if it's worth doing, it's worth doing RIGHT, and L'Iris De Fath is spot-on.
L'Artisan Champs De Fleur (Anne Flipo) What makes Champs De Fleur such a hit in my book, is that it delivers what it sets out to be; a perfect warm-weather white floral reinterpreted as a cologne. The "Millennial Pink" color of the jus is the perfect representation of a cologne that I reached for over and over again last summer. And garnered compliments galore!
Perris Monte Carlo Bergamotto Di Calabria (Luca Maffei & Gian Luca Perris) One of the greatest surprises was finding this textbook perfect extrait that lets the extraordinary "sponge bergamot" shine in all its nuanced and complex beauty. The epitome of long-lasting citrus cologne. Another that made Michelyn and Ermano's top ten fragrances of 2018!
St. Clair Scents Gardener's Glove (Diane St. Clair) From some of the best artisanal butter in the USA to some of the best new perfumes of 2018, Diane's initial release of 3 perfumes rocked the indie perfume world. Gardener's Glove is a photo-realistic summer garden, floral, earthy, with snippets of tomato leaf and well worn leather glove. Like standing in a tomato patch at the height of August. Addictive and enticing.
Tauer Perfumes Les Années 25 (Andy Tauer) A tribute to the Parisian Art Deco Exposition of 1925, Andy Tauer perfectly captures the 1920's zeitgeist and infuses it with his own contemporary vibe. An unforgettable fragrance. –Robert Herrmann, Sr. Editor
For our Top Ten Fragrances of 2018 Part 3 Draw open to all ÇaFleureBon registered readers (be sure to register or your comment won't count: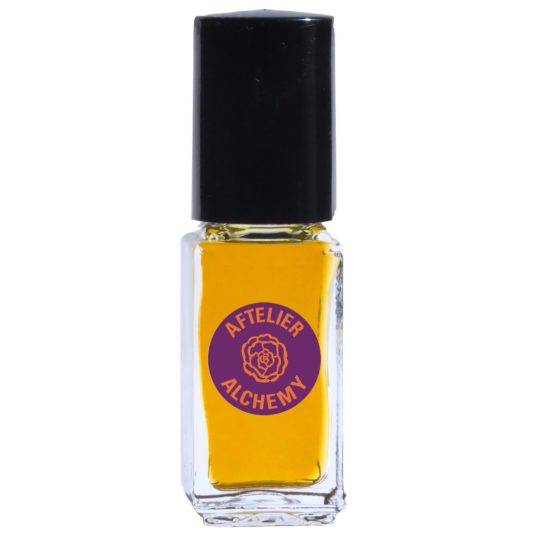 Worldwide: 5ml Aftelier Perfumes Alchemy ($75)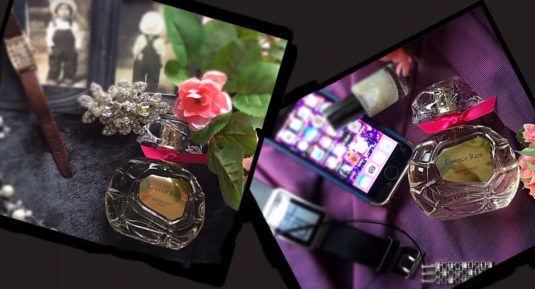 Photo Robert H
International: Houbigant Rare Essence, EU, USA and Canada (There is only one winner see yesterday's post)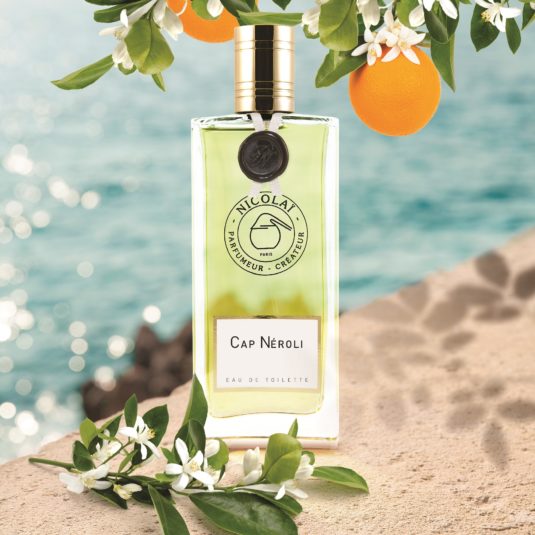 Worldwide: 30 ml of Parfums de Nicolai Cap Neroli ((There is only one winner see yesterday's post)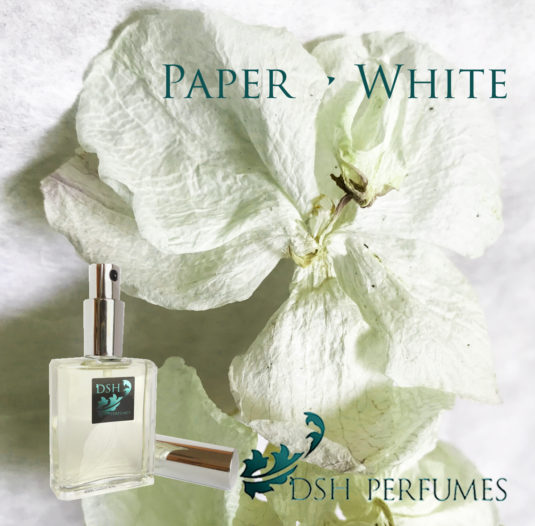 Worldwide: 1 dram bottle of DSH Perfumes Paper*Whites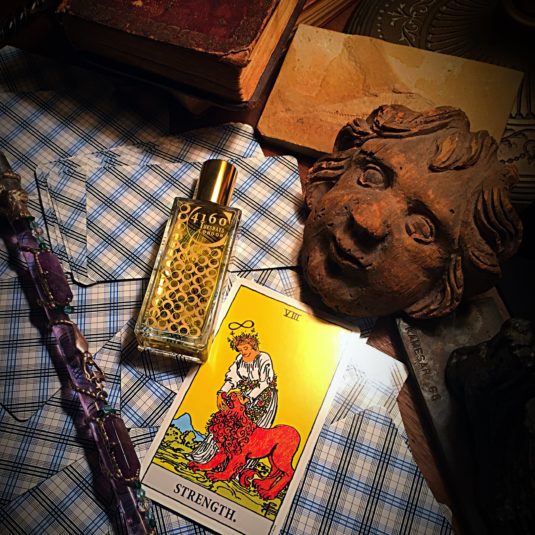 photo Robert H
UK and USA: 50 ml of CaFleureBon x4160 Tuesdays White Queen​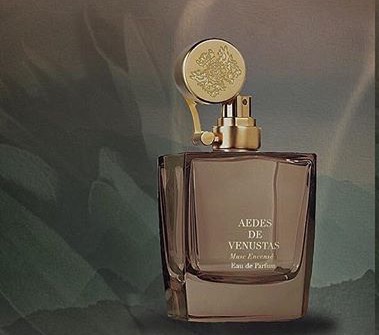 International: EU, USA and Canada one 3.4 oz tester of Musc Encensé (There is only one winner see yesterday's post)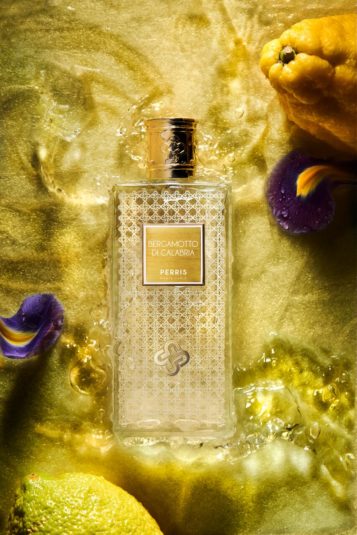 International: EU, USA and Canada 100 ml of Bergamotto di Calabria (There is only one winner see yesterday's post)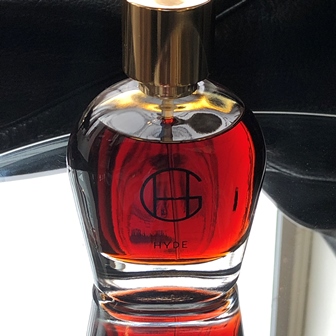 International, EU, USA and Canada: 50 ml of Hiram Green Hyde (There is only one winner see yesterday's post)
There will be draws every day, this is day 3 and there are 2 more days to go and each comment you leave will increase your chances of winning. What did you think of Ida's and Robert's Top Ten Fragrances of 2018, was there something they wrote that appealed to you, which of theirTop Ten Fragrances of 2018 that are being offered here would you like to win and where do you live? Draw closes January 1, 2019
Part 1: The Best and Worst of 2018 (Perfumes by Michelyn Camen and Ermano Picco is here
Part 2: The Top 20 (plus 1) by Michelyn Camen and Ermano Picco is here
We announce the winners only on site and on our Facebook page, so Like ÇaFleureBon and use our Blog feed…or your dream prize will be just spilled perfume.