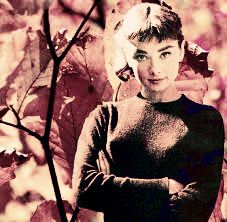 Audrey Hepburn
"Aprils have never meant much to me, autumns seem that season of beginning, spring.-Truman Capote, Breakfast at Tiffany's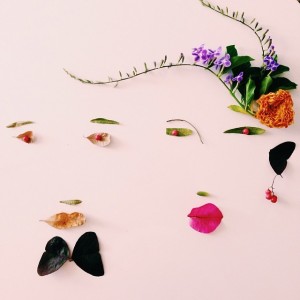 The editors and contributors of Cafleurebon live in many different countries around the world. But there are n borders in the blogosphere. We seem to agree that autumn is a special season for wearing our favorite fragrances. Our ten top perfume picks when the days grow shorter and the dry breath of a long hot summer is finally gone.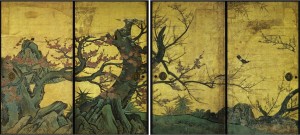 Late 16ht Century Kanō Sanraku
This fall season, the fragrance topping my list of favourites is Arquiste's Nanban. Big spicy woods accented with leather and resins were a key trend at this year's Pitti Fragranze in Florence and Carlos Huber and Rodrigo Flores Roux's Nanban delivers some clever layering with unusual raw materials that sets Nanban apart from the many others that explore similar olfactive territory. Wrapped in Spanish leather, Nanban is dry and fiery with Malabar pepper, black tea accord, smoky cade, myrrh and frankincense. These dry notes are nicely contrasted with Persian saffron, Chinese Osmanthus, sandalwood, coipaiba balsam and styrax. Nanban pairs perfectly with the colours of fall and cooler temperature.
– Clayton Ilolahia, Guest Contributor and author of perfume blog, What Men Should Smell Like (Australia)
Klimt Beech Forest
Autumn conjures mixed feelings for me. The cooler temps are wonderful, and a perfect invitation to start pulling out the heavier scents from my perfume collection. The other side of that coin is the onset of seasonal depression symptoms, and fighting the urge to just hibernate through the season and wait for spring. One of the scents I love for the earlier part of fall when the temperatures are still hot is Mandy Aftel's Amber. Aftelier's Amber has a sparkling citrus opening to brighten my moon paired with a relaxing lavender heart and a labdanum-rich amber base to cozy into. With cooler temperatures, Providence Perfume's Cocoa Tuberose by Charna Ethier is a beautiful blend of a gourmand cocoa paired with the seductive buttery tuberose that is intoxicating. A new one for me this year is Wax Poetic's Ember. Jeanette Price's Ember possesses a play of smoky and hay notes that are an encouraging reminder to me that I can make it through the challenges of fall and winter and look forward to the rebirth come spring.
–Micheal Singels, Sr Contributor and Natural Perfume Editor (USA)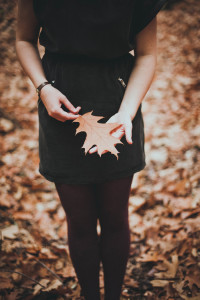 Patchouli is perfect for Fall, especially the later in gets and winter is on the doorstep. I Profumi di Firenze's line is not as well-known as some others, but they make some of the softest, most approachable and cozy perfume around. Patchouly Rosso is a dry, herbal and bright style of patch – if you need that "dirty hippie dirt" – look elsewhere. This is the smell of old fallen leaves on a dirt path. There's some bitter myrrh and freshly-cut cedar underneath the patchouli to keep things light and lively. You'll want this sprayed heavily on your favorite scarf come October!
Pam Barr, Sr Contributor (USA)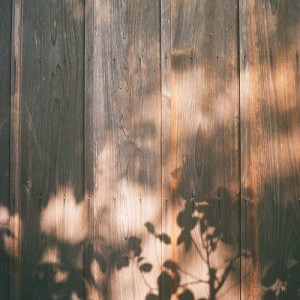 Fused Michelyn
Ormonde Jayne Ormonde Man: Imagine a gentleman's portrait sketched in freshly sharpened wood pencils. Ormonde Man is the best possible example of combining Iso E-Super with woody notes created by the master of synthetics Geza Schoen.
Bond No.9 New York Amber is not a typical amber fragrance. This is a fragrance that breaks all the rules. It isn't so much straight up amber as a spicy rosy blend of saffron oud ,myhrr and musk with a surprising floralcy brought on by osmanthus and jasmine. At first spritz it comes on strong, like a gust of cold air, but warms up and takes on the colors of autumn leaves, all gold, orange, brown, yellow and red. An usual scent with big sillage, and is my go to for Fall.
Creative Jan Ewoud Vos of Puredistance teamed up with Roja Dove, to create M, a luxe leather inspired by the inside of an Aston Martin driven by James Bond. M is much more than leather; everyone does leather. This harkens back to another era when guys were gentleman, open doors for ladies and dressed for dinner. Leather yes- but with a chypre twist of oakmoss and bergamot, lending a classic air for the opening. But it's modern too with a cinnamon note, layers of lacquered woods and vanilla, which gives it an oriental flair without sweetness. For us, M is more Pierce Brosnan in "Die Another Day" than Sean Connery in" Goldfinger" and from the moment Berkan smelled it, it has been a favorite. Although M was marketed as Puredistance's first masculine, Michelyn thinks that Jinx (Halle Berry) would wear it. This is a power scent that is not for men only. M is the ultimate statement maker with big sillage.
Sr Contributor Berkan Basoglu, and author of gurmekokular.com
Amouage Memoir Man is one of the most unique creations that we have encountered. You cannot put it into a classification. There are elements of a fougere, lavender, mint, yes but there is absinthe and vanilla all swirling around incense and tobacco. An unforgettable blend of warm and cool. With such diverse ingredients a lot could go wrong, but under the brilliant creative direction of Christopher Chong, this is a fragrance for long walks in the woods as the sun sets and mists roll in.
Sr Contributor Berkan Basoglu, and author of gurmekokular.com and Michelyn Camen , Editor in Chief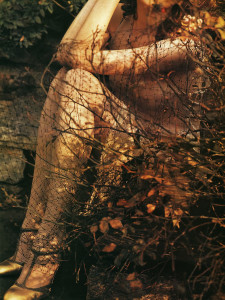 Karen Elsen for Bruce Weber Vogue 2000
Mona di Orio was able to take familiar notes in perfumery and color out of the olfactive lines. With Mona di Orio Les Nombres di Orio Ambre she did just that, using light and shadow, her signature chiaroscuro, to create one of my most beloved fall fragrances. It's at once demure and strident, vintage and modern, powdery and smoky, familiar yet foreign. The creamy heart of ylang-ylang is tinged with a dusting of dolour. I put my nose to my wrist and envision a baby grand piano with yellowed ivory keys that have not been played for fifty years. I hear a song of lost love, and cannot remember the words, just the melody. The air is filled with a strange resinous scent reminiscent of honey. Bathed in benzoin and enveloped in Madagascar vanilla, I close my eyes and listen to Mona's music.
Michelyn Camen, Editor-in-Chief
Art direction MC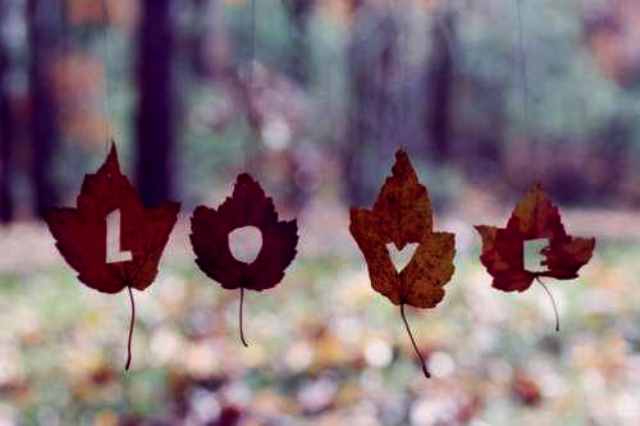 There is a CafleureBon top ten fragrance draw for registered readers only as follows:
WORLDWIDE: With love from Parfums Mona di Orio 75 mlof Les Nombres d'Or Ambre in the new House of Dinard flacon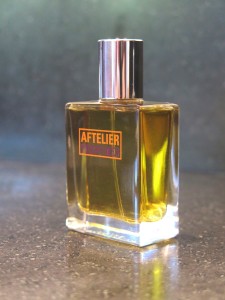 WORLDWIDE: With gratitude to Mandy Aftel of Aftelier Perfumes we have 2 ml sample (double the regular) of Amber EDP-all natural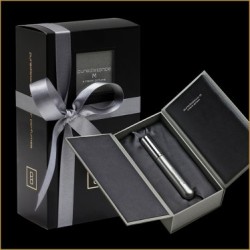 WORLDWIDE: The lovely team at Puredistance is offering 17.5 ml of M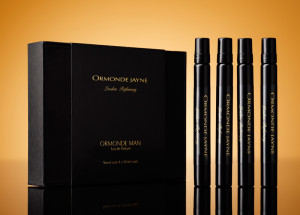 EU, US and Canada: From our friends from Ormonde Jayne London Perfumery 4 x10ml travel set of Ormande Man
USA and Canada: Thanks to Jeannette Price from her new collection Wax Poetic Ember 30ml extrait strength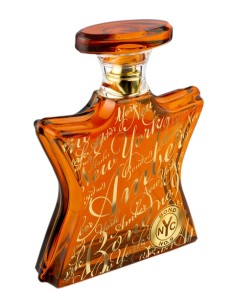 USA only: Thanks to Laurice & Co who are sponsoring 50ml of Bond no 9 New York A mber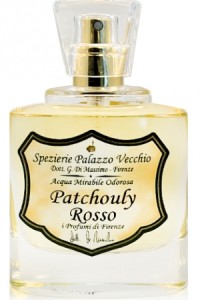 USA only: Thanks to the generosity of Indigo Perfumery I Profumi di Firenze Patchouly Rosso
To be eligible to win one of our scents of autumn, please leave a quality comment with which of our top ten you agreee with, which (as many as you want to name) of the seven fall fragrances we are offering in this draw appeal to you, where you live and what in our reviews put you in the mood for autumn. Draw closes 9/27/2015
We announce the winners on our site and on our Facebook page, so Like Cafleurebon and use our RSS option…or your dream prize will be just spilled perfume