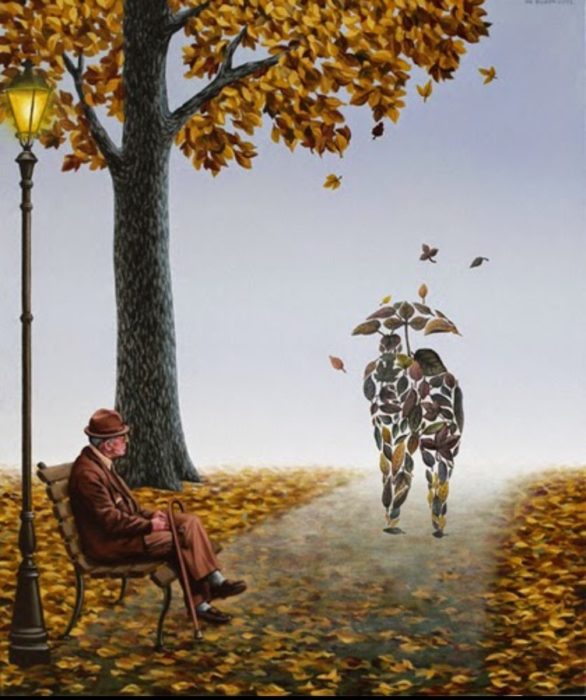 Promenade of Autumn Mihai Christe
Our ÇaFleureBon Top 10 Fall Fragrance post is late this year, mainly because all of us are still wearing short sleeve shirts, shorts and complaining about the heat. But the leaves are turning glorious shades of bronze, vermillion and gold and we know it is just a matter of a days until the chilly breath of autumn will have us reaching for our scarves.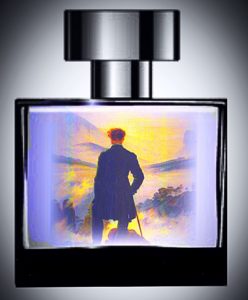 Digital Art by Robert
Despite my love for warm weather and my constant complaining about the cold, autumn truly is my favorite season of the year. There's something about the inherent change, the getting ready aspect; putting up and stocking all of the summer garden and orchard bounty, getting the wood pile ready for the dreary winter months ahead, the clear transitional nature, the change of light and softening of the air, the smell in the deep woods
Leave it to Daniel Gallagher of Gallagher Fragrances to find a new way to reinterpret and improve the aromatic fougere. Solidly entrenched in the perfume business for over a year now, Daniel has a true talent for re-creating classic perfume genres that are beautiful, feel new, and just beg to be worn. Evergreen Dream is no exception. Opening with an almost gin and sharp citrus hit, this sublime unisex contemporary fougere immediately moves into a multi-wood classic. Birch tar is one of my favorite notes, and here it is used perfectly, adding an almost white note to the deep and complex greens which are blended perfectly and are nothing short of bottled memories of the deep dark woods. The pine trees above, the mossy rocks at your feet; it's all here and it's a veritable autumnal feast for the senses. Notes: Turkish Galbanum, Lime Zest, White Grapefruit, Birch Tar, Cashmeran, Russian Lavender, Pine Resin, Texas Cedarwood, Coumarin, Musk, Oakmoss, Patchouli
I was excited to have been the first reviewer to introduce Zoologist Civet last fall, and it has remained a stalwart and constant perfumed companion throughout the year. The creation of perfumer Shelly Waddington (En Voyage Perfumes), and Creative Director Victor Wong, Civet is a perfect all season fragrance. It works well in warm weather but it's when the days shorten and the evenings start to chill that it really comes to life. A modern masterpiece that perfectly melds vintage with contemporary, Civet remains one of my all-time favorites from the Zoologist range. I never tire of the old vs. new dichotomy. If "My Sin" or "Arpege" had a grandchild working for a cutting-edge high-tech start-up, this would be it. Welcome to the future. Its name is Civet.com. Notes: Bergamot, Black Pepper, Lemon, Orange, Spices, Tarragon, Carnation, Frangipani, Heliotrope, Hyacinth, Linden-blossom, Tuberose, Ylang, Balsams, Civet, Coffee, Incense, Labdanum, Musks, Oakmoss, Resins, Russian Leather, Vanilla, Vetiver, Woods (Synthetic notes, Zoologist doesn't use animal products.) –Robert Herrmann, Senior Editor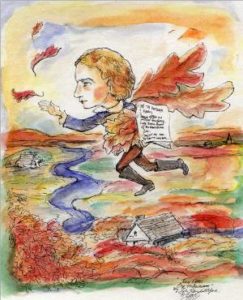 Used with permission from Artist John Randall York: Keats Ode To Autumn
Much have I traveled in the realms of gold… – John Keats-"Nashwa", the English transliteration of the Arabic word نشوة, equates to ecstasy and an overwhelming feeling of comfort, happiness and joyful excitement. Shay & Blue Parfum Nashwa (2017) opens a magical door into a world of gilded reflection, emanating the light and atmosphere of peaceful bliss. When I wear Nashwa I am transported to forest realms of big leaf and vine maples whose gilded and scarlet leaves transform the everyday world into a kingdom of light. Parfum Nashwa suffuses my skin and immediate surroundings with a sunny amber freshened with just a touch of bergamot and neroli. This gentle and balmy opening evolves into a crisp, sweet woodiness, reminiscent of a fine Borneo oud graced with creamy undertones of butter and coconut. A trace of dark chocolate colors the heart of Parfum Nashwa with a tawny hue. I can almost see myself shimmering, a radiant halo emanating from every pore, glowing like the golden leaves of our Pacific Northwest autumn. Notes: Bergamot, neroli, cacao noir, coconut, fine musks and oud.
The twilight hour comes; even my grief is swept away by the anonymity of life. – Montri Umavijani- Here in the Pacific Northwest, autumn days are often warm but the evenings can be quite cool and wet. As a compliment to the season I luxuriate in the sensuality of Parfums Dusita La Douceur de Siam, a fragrance that brings to life the experience of a coolly refreshed midnight garden. The unmistakable tropical facets of La Douceur de Siam blend beautifully with the natural perfumes of our Northwest gardens and woods. Bruised blossoms of golden champaca, roses, ylang ylang and the green, spicy freshness of wet leaves embrace the scent of the forest floor swirling though the mist. Over time the cool, sweetly soft air of La Douceur de Siam warms to the relaxed and sultry embrace of vanilla, amber and sandalwood, a perfect, accompaniment to a late September evening. Notes: Rose de Mai, Frangipani, champaka, carnation, Ylang Ylang, violet leaf, cinnamon, Thai chalood bark, vanilla absolute, sandalwood Mysore, Amber and Ambergris. -Gail Gross , Senior Editor
Photo Andrew Yee for How to Spend It Magazine
Neela Vermeire Trayee (2012; Bertrand Duchaufour): A sumptuous, complex blend of spices, resins and flowers, Trayee is one of those kaleidoscopic fragrances that changes with the light, the time of day and the heat. In the cool of morning, it can be a gingery floral; at night, cinnamon and fruit waft between catches of thick jasmine. Trayee, like all of Vermeire's fragrances, walks a tightrope between lightness and heft. Duchaufour stirs this a jumble of flowers, spices and resins into an intoxicating medley, as intricate and harmonious as a Mahler symphony. Its rich, multicoloured complexity is perfect for dismal days – like wearing peacock feathers on your wrist.
As the trees rustle their timeless music and summer decays, I find myself drawn to scents that suggest older, more permanent things. Dawn Spencer Hurwitz of DSH Perfumes' Onycha (2016), whose name sings of antiquity, is such a perfume, and one of her very best. Named for one of the ingredients of holy incense recorded in Exodus, Onycha is a roasted, resinous dark oriental brew redolent with the rich aromas of labdanum, benzoin, an amalgam of forest notes, and the saline and mineral tang of seashell, woven together with a delicious bitter chocolate-patchouli note. With its wizard's blend of ancient notes and flirtation with gourmand, Onycha smells as if a priest from antiquity, smoke trailing from his robes, wandered into a Paris brulerie of the 1920s. Onycha's stunning smoulder reaches the zenith of its beauty as the air turns cool. Its unique beauty is head turning and no one but Dawn could have created it. –Lauryn Beer, Senior Editor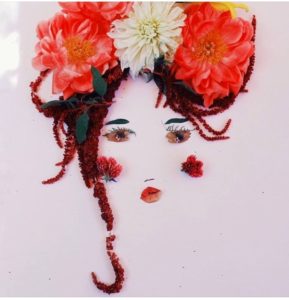 Justina Blakeley©
It's still rising 90 here in the Ozarks, but the leaves are starting to change, and the evenings are cooling down, which means it's beginning to smell a lot like Caron in my house.I picked up several bottles at the Boulevard St Germain boutique this summer, but Ernest Daltroff's 1929 masterpiece En Avion has really been singing to me in these last amber-tinted September days. So many beautiful florals blooming in the heat of the day; neroli, lilac, jasmine, orange flower and spicy carnation, seamlessly blended into that incomparable Mousse de Saxe base, leather for a bit of mystery, and plenty of warm sweet resins and sandalwood to make En Avion equally blissful on a crisp Autumn evening. Non-stop compliments everywhere I go. –Tammy Schuster, Senior Contributor
Photo of Ermano
Temperature is warmish at noon and yet the brisk air in the morning announces that it is really Autumn. Vero Kern's Naja (2017 )with its leathery hinted honey and tobacco snake swirls gilded in the floriental iridescence of linden blossom is my perfect choice for fall. The sweet melon hints bear somehow the fragrant illusion of summer; my favorite season isn't over yet, putting a smile on my face while at the end of the day its powdery oriental trail feels like a merry medicine for the melancholia of ever hurrying dusk. –Ermano Picco, Contributor
Autumn in New England is a capricious creature at best, yet our foliage is much-beloved, annually sought out by 'leaf peepers'. Sweet satori in a vial: Sultan Pasha Attars Ensar Rose is a no-holds-barred surefire olfactory joy, wearable in all seasons and climes – but in autumn it feels particularly soulful, contemplative, almost plaintive in nature. Our London-based perfumer pulls out all the stops; no expense is spared, only the finest raw materials are utilized – outrageous roses, a kiss of tuberose, Mysore sandalwood (The Golden Standard), true ambergris, Indian oud. For those among us who aren't oud-mad, don't fret; Ensar Rose is more like a sacred experience to be savored. It's gloriously floral but not too sweet, woody, a cashmere scarf/shawl/sweater in which you cocoon yourself. It doesn't hurt one iota that the gent who composes his attars infuses them with great affection and attention to detail. Notes: rose, Madagascar vanilla, Haitian vetiver, honey, tuberose, Bulgarian rose, Mysore sandalwood, ambergris, amber, Ensar oud.-Ida Meister Senior Editor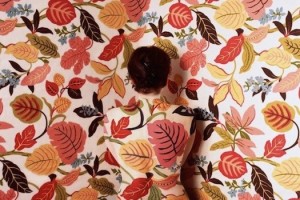 Cecilia Paredes
Mona di Orio took familiar notes in perfumery and colored out of the olfactive lines. Mona di Orio Les Nombres di Orio Ambre (2010) is at once demure and strident, vintage and modern, powdery and smoky, familiar and foreign. For me, it is the most "French" of her fragrances and one I always reach for when the sidewalks of NYC are covered in a mosiac carpet of leaves. Ambre doesn't get as much as love as some of Mona di Orio's other fragrances, which makes me love it more. I love it for its wearabilty, its creamy heart of ylang ylang tinged with a dusting of dolor. I love Ambre because it transports me into the woods of an enchanted Fae forest as the sky begins to darken and the air is filled with the strange honey scent reminiscent of magical mead. Bathed in benzoin and enveloped in a cloud of vanilla, I open my eyes and return home. –Michelyn Camen, Editor-in Chief and Art Director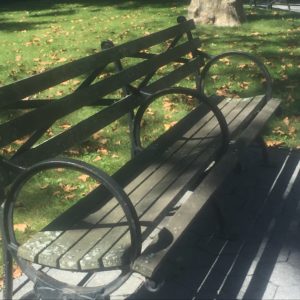 September 2017 in NYC (89 degrees that day) Photo by Michelyn
There is a CafleureBon top ten fall fragrance draw for 7 registered readers ( if you don't know if you are registered click here) as follows: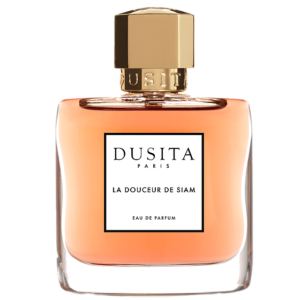 WORLDWIDE: Merci to the lovely Pissara Umavijani for 50 ml of Parfums Dusita La Douceur de Siam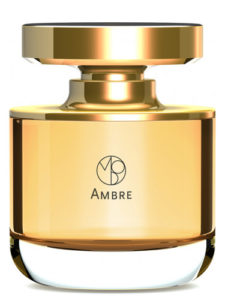 WORLDWIDE: Thanks to Jeroen Oude Sogtoen of Maison Mona Di Orio we have a 75 ml bottle of Les Nombres di Orio Ambre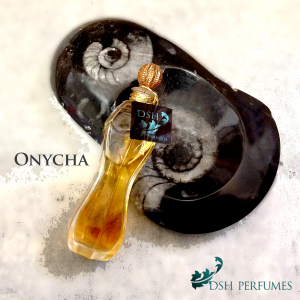 WORLDWIDE: From the ever giving Dawn Spencer Hurwitz 10 ml of Onycha Voile de Parfum Pulse Pen (100 percent botanical with the exception of the onycha shell tincture)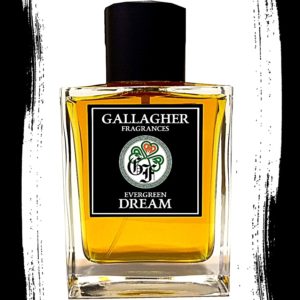 Photo by Gallagher Fragrances, manipulation by Robert H.
WORLDWIDE: With Gratitude to Daniel Gallagher of Gallagher Fragrances for 100 ml of Evergreen Dream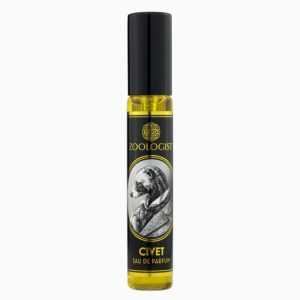 WORLDWIDE: Thank you Victor Wong of Zoologist Perfumes for 11 ml Travel Spray of Civet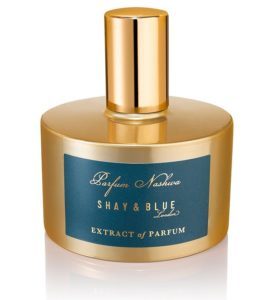 EU, USA and Canada: From our friend Dom de Vetta of Shay and Blue 60 ml of Parfum Nashwa Extract of Perfume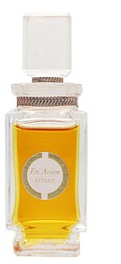 USA ONLY: With gratitude to CARON Brand ambassador Diane Haska for a 7.5 ml hand poured flacon of En Avion, an urn fragrance, for one registered reader. Diane is available to show you the line by appointment only. One Grand Central Place| 60 E 42 St/54th Floor | New York, NY 10165. You can order any current CARON fragrance including the coveted urn perfumes by calling Diane (212) 308-0270 | (877) 88-CARON |dhaska@alesgroup.com
Note: Onycha and Civet were 2017 Art and Olfaction Award Finalists.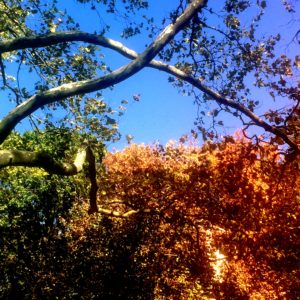 Fall in NYC (late September 2016) by Michelyn
To be eligible to win one of our seven scents of autumn, please leave a comment with which (as many as you want to name) of the seven fall fragrances we are offering in this draw appeal to you, where you live and what in our reviews put you in the mood for autumn. Draw closes Oct 2, 2017
We announce the winners only on site and on our Facebook page, so Like Cafleurebon and use our RSS feed… or your dream prize will be just spilled perfume