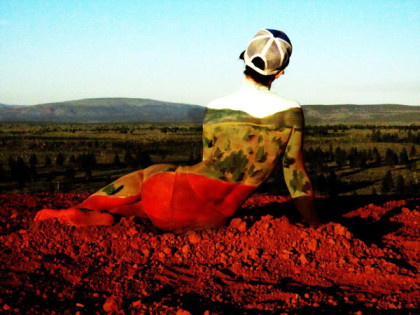 Landscape Body Art by Natalie Fletcher
Tonight I can smell the season the way it's usually only possible to at the very first moments of its return, before you're used to it, when you've forgotten its smell, then there it is back in the air and the flow of things shifting and resettling again."
― Ali Smith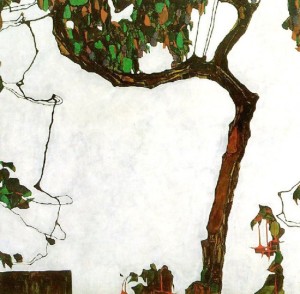 Egon Schiele Autumn Tree
I have to admit that I'm a summer person and that beach wear and hot weather suits me more than sweaters and long pants. But one thing that I love about the fall is the return to my favorite cool weather perfumes. High on my list of favorites is Guerlain Spiritueuse Double Vanille. This rich, smooth vanilla beauty is almost like a layered sweater that wraps you in its radiating comfort. A slightly boozy opening, leads to a rather gourmand spiced vanilla that never becomes too sweet. Putting it on for the first time in the fall makes me not so sad that summer is saying goodbye- Steve Lindquist, Contributor and Editor of The Scented Hound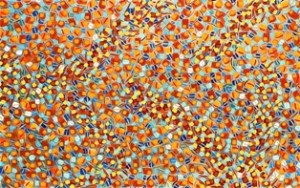 Painting Fall Revealed by Rod Jones
Fall is my season to begin really smelling and wearing perfumes again. Cognoscenti #8 Aldehydic Oakmoss is a perfume that just hits so many of the notes that I love to smell once the weather dims down, starting with an intriguing mesh of leather, aldehydes and oakmoss and progressing to real woodsy notes and earthy vetiver this fragrance hits the autumnal spot. In the Fall one's olfactory palette returns to spices and woods. Forget the name, this is nothing for summer Guerlain's Songe d'un Bois d'Ete. France meets Oman and everybody wins with this incredible scent. The hint of body odor seals the deal. –David Falsberg, Contributor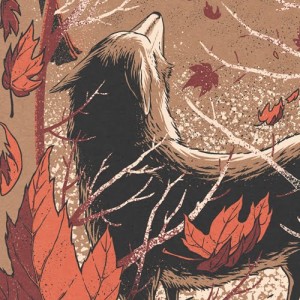 Illustration: Art of Brian Luong BlogSpot
Autumn is my favourite season, the aurous prelude to a frozen windswept Edinburgh, just how I like it: wild, damp, low-lit and unpredictable. A season of cashmere, capes, plus-fours and tweed for the Silver Fox. I'll be wearing Alambar by Laboratorio Olfattivo, a tawny essay in amber, layers of swirling amber dusted with cocoa, cinnamon and vanilla. Like leaves falling in a sweet autumnal dream. My scent for dark closing nights is Bowmakers by D.S.& Durga, an intense time-capsule evocation of violin and bow making workshops in 18th century American pioneer towns; maple, mahogany, leather, walnut and moss… scents to varnish autumn skin. On melancholy days, I reach for Violette Fumée by Maison Mona di Orio. Throughout the settling of this deeply personal scent created by Mona for Jeroen Oude Sogtoen, violet fumes roam the senses like a restless spirit, mauve and bruised. This note is truly magnificent. Each time I inhale my skin, I wonder at its papal beauty. -The Silver Fox, Editor and Editor of The Silver Fox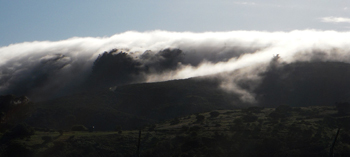 Fog and Sun, photo by Tama Blough
My fall season is usually quite mixed-up, weather-wise, a combination of leaves turning and flowers blooming. Now that we are in a drought crisis, who knows what will happen. Ineke's Floral Curiosities Sweet William is a good floral to wear during this season of upredictability. It's an interesting floral that is a little spicy, with a nice bit of peach to remind us of summer, and lots of woods to herald autumn.
A number of my perfumista friends are chatting about Frédéric Malle L'eau D'Hiver by Jean-Claude Ellena lately. I realized that although it is named for winter, it is the perfect weight for fall. Made to be a winter cologne, it has the fresh citrus topnotes, which are softened by white heliotrope, and warmed by iris, and honey. It is transparent, with seamless layering. It straddles the line between coolish temperatures, and the higher chill that comes as we approach winter. I love peppery, spicy, but prefer lightweight perfumes for fall. Next in my scent rotation is Cartier Déclaration. Opening with bold citruses, this becomes a spicy cardamom/cumin blast that I love wearing on a day that calls for a light scarf and thin cardigan, just a touch of scent to complement the leafy snap of the air. The bergamot and bitter orange keep their spark throughout, while spices and deep woods lay down a soft aura of comfort. Tama Blough, Managing Editor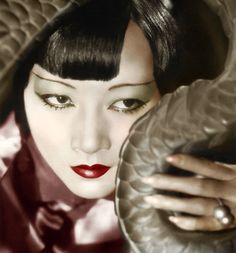 Anna May Wong
We didn't have much of a summer in New York, which was fine by me, since I hate heat and humidity. Composed in 2006 by Geza Schoen and Linda Pilkington, Ormonde Jayne Orris Noir was my first Parfum "Noir", but there is nothing foreboding about it; the chill breath of iris is just a whisper . This is an opulent perfume whose sloe eyed visage hides behind a fan of lacquered wood as swirls of incense waft through folds of amber silk. Sheer florals gasp their last breath of summer as davana dressed in velvet makes her grand entrance, slightly fruity and boozy. A pinch of pepper, rich resins and exquisite spices color this autumnal perfume plum not black. –Michelyn Camen, Editor in Chief and Art Director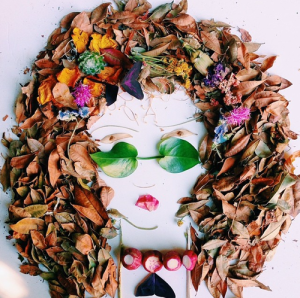 Justina Blakeney Face the Foliage Project (she creates portraitures out of leaves, just magnificent)
For our Top 10 Fall fragrances draw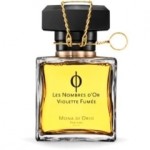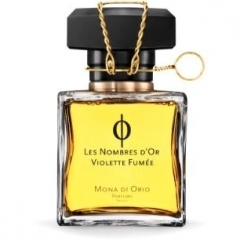 Worldwide: Thanks to our friend Jeroen Oude Sogtoen, Partner & Creative Director for Maison Mona di Orio 100ml Mona di Orio Les Nombres D'Or Violette Fumée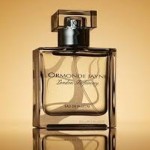 Worldwide: Forever grateful to the lovely Linda Pilkington, Creative Director of Ormonde Jayne for 50ml Orris Noir Eau de Parfum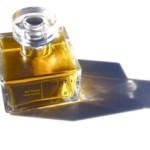 CaFleureBon's Rising Star of 2012 Dannielle Sergent is sponsoring: For our international readers 5ml of Cognoscenti #8 Aldehydic Oakmoss and 50 ml Cognoscenti #8 Aldehydic Oakmoss for our US readers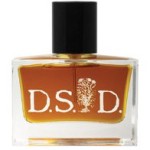 USA only: The generous David Seth Molz and Kavi of D.S & Durga are offering 30 ml of Bowmakers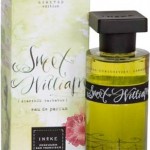 USA only: Our wonderful friend in fragrance Ineke Ruhland is offering 75ml of Sweet William from the Floral Curiousities Collection
To be eligible to win one of our scents of autumn, please leave a comment with which (as many as you want to name) of the five fall fragrances we are offering in this draw appeal to you , where you live and what in our reviews put you in the mood for autumn. For your comment to count twice you can tweet #BestFallPerfume @fifthsensenyc @monadiorio @inekeperfumes @DSANDDURGA @OrmondeJayne, share this post on facebook or Pinterest. Draw closes September 29, 2014
We announce the winners only onsite and on our Facebook page, so Like CaFleureBon and use our RSS option…..or your dream prize will be just spilled perfume.