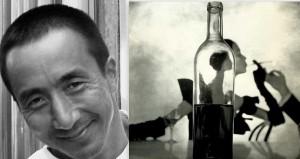 Why do some fragrances have a cult following? Commercial success is not an ingredient; passion and talent are.
Over the years, I have developed a friendship with the founder of S-Perfumes, Nobi Shioya, aka the Artist Sacre Nobi who came out of his studio for a look behind the bottle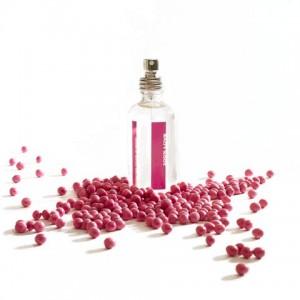 In 2003, my gallery at that time told me they were preparing a show call "Plastic Garden"; they were missing a center piece to fill the gallery since all the other pieces were going to be against the wall. I guess I was feeling LOVE in the air at that time! I immediately told them I'd make a huge shape of a heart on the floor in shocking pink that smelled like LOVE…and call it 100% LOVE. Of course, I already knew the perfumer had to be the great Sophia Grojsman.
Definitely make the effort to visit S-Perfume.com and experience the fragrance for yourself. After all, the "proof" is in the wearing.
– Michelyn Camen, Editor in Chief
Thank you to Nobi for this draw. It is for 1.7 ounces of 100% Love.
The winners are
MELANIE
QUEEN
Please email michelyn@cafleurebon.com by February 26, 2011. If the winners does not come forward, this will be subject to a redraw on Stay in the Scent Loop and never miss a draw. RSS us and LIKE US on FACEBOOK. Thank you to 'Sacre Nobi' for this generous draw
Read the original interview
http://www.cafleurebon.com/behind-the-bottle-nobi-shiyou-sculptor-owner-of-s-perfumes-100-love-draw/