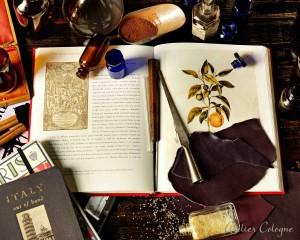 "Cologne Absolue is a term we invented. It means a citrus-based scent, which is the original meaning of "cologne", blended with unexpected ingredients in an "eau de parfum" type of concentration, thus with personality and lasting power
When came the time to print the technical / legal name on the product, eau de cologne did not apply since all our concentrations are above a traditional eau de cologne. We are between 12% and 20% while an eau de cologne tends to be between 3% and 8% (with 5% being common). From a concentration standpoint, we qualify as an eau de parfum which is commonly used between 10% and 20% with 15% being typical. But the term eau de parfum did not express the freshness of our citrus-based blends.
So we chose a term that conveyed the notion of freshness (cologne) and concentration (absolue). -Sylvie Ganter
Ironically the name of the random winner is SYLVIE. Please email michelyn@cafleurebon.com.