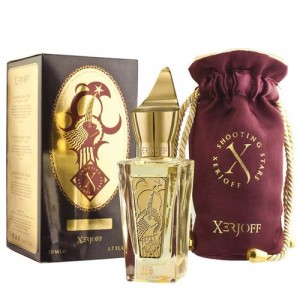 And then I received a sample of Xerjoff's "Kobe", from their Shooting Stars Line, ostensibly for men but which for me transcends gender. Recently there have been a number of ouds on the market, many quite beautiful, but none that match Xerjoff's version. On opening the bottle, I felt an immediate shock of recognition. This was the scent from the bazaar. The one I thought I'd lost forever. Inhaling the smoky perfume, memories came flooding back in a way that only fragrance can achieve for me and I knew that I'd done something most of us are lucky ever to do- I'd recaptured part of my childhood.
thank you to www.xerjoff.com for the draw is TREY
Please email michelyn@cafleurebon.com with KOBE and your address details. As this is being sent by the Company, allow 5 weeks for deliver. Although you will probally get it sooner.