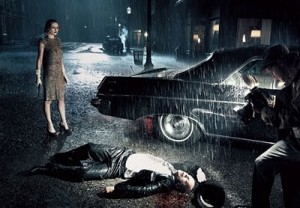 I love thrillers and spy novels. On my book shelf are classics from Dashiel Hammet,Ian Fleming, John Le Carre, Martin Cruz Smith (Gorky Park), Robert Ludlum, Laurie E. King (the Mary Rusell Series) and to my delight I own one spy novel by Joseph Finder, High Crimes which was also a movie starring Ashely Judd and Morgan Freeman.
Joseph Finder's second Nick Heller novel, BURIED SECRETS, finds the "private spy" crossing paths with an old flame, FBI agent Diana Madigan. Nick and Diana dated years ago in Washington, DC. Nick never forgot her — or her distinctive perfume. Now they're both in Boston, and Diana's in a position to help Nick with his latest case, the kidnapping of a rogue financier's daughter.
In his preparation for his new book, bound for the best seller list, Joseph Finder had to find a perfume. Like the TV Show Castle, Finder had to use real life to create a scenario for Buried Secrets the sequel to Vanished. But instead of following the police detectives, he followed his nose.
In this YouTube video, Joe talks about his search for a truly unique scent, one that would be memorable enough to linger in Nick's thoughts for years. He chose Nombre Noir created in 1981 by Jean-Yves Leroy, one of the in-house perfumers for the Japanese brand Shiseido, under the artistic direction of Serge Lutens and Yusui Kumai, aiming to create their first "western" fragrance. In The Emperor of Scent, Turin called it "one of the five great perfumes of the world" Totally film noir, a fragrance that thrills as well as is thrilling. ..lavish, rich, slightly spicy, with a tactile presence, smooth and fleshy.
One of not -standardized beauty, not easily forgotten. Osmanthus and rose contribute to its illusion of intrigue; notes of violet and iris make it elegant and slightly powdery, giving the scent both a modern and a classic touch. What an apt fragrance for a book entitled Buried Secrets.
Where to buy Buried Secrets? http://www.amazon.com/Buried-Secrets-Heller-Joseph-Finder/dp/0312379145/ref=sr_1_1?ie=UTF8&s=books&qid=1308699308&sr=8-1
Good luck finding Nomber Noir. You might have to hire Nick Heller as your "private scent spy".
– Michelyn Camen, Editor-in-Chief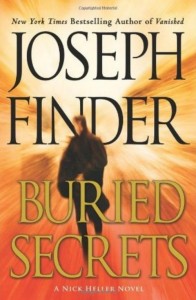 Our draw is for the novel released today June 21, 2011!!! Tell us about your favorite spy novel or your own buried secret fragrance and you are eligible . Draw closes June 24 2011