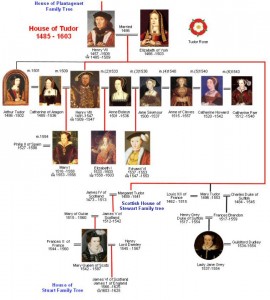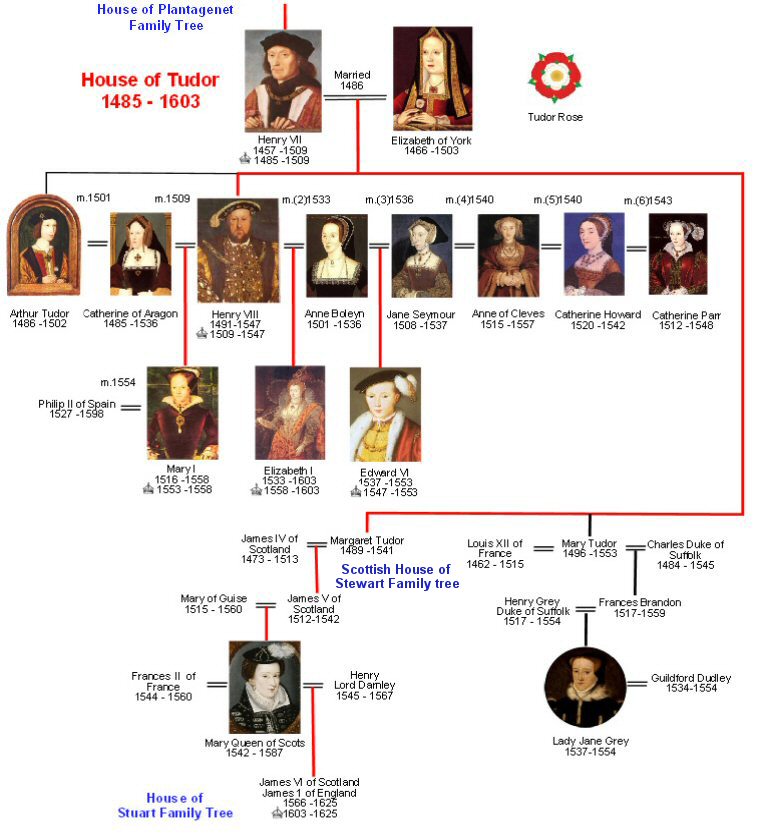 "Bedded,Divorced, beheaded, died; divorced, beheaded, survived."
This refrain often serves as a soundbite for the tumultuous chain of events which defines the notorious series of marriages of King Henry VIII of England. However, it was a complex sequence of events shaped by the political, religious, and philosophical spheres of the Renaissance in 16th century Europe which fed the beast that became a king's marital history.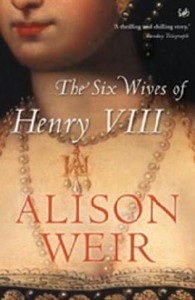 No author has covered this territory with more insight and compassion than writer and historian Alison Weir in her landmark book The Six Wives of Henry VIII (1991). Weir's version of the account stands the test of time and stands out from among the myriad of versions on this topic. She has garnered both the respect of the historical community with her immaculately researched works and the love of a wider audience through her vivid writing. Weir's talents have propelled this and virtually all of her works onto the international best-sellers lists.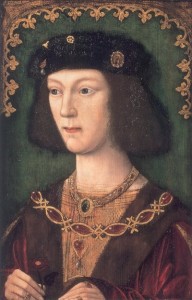 Young King Henry VIII
The best part of The Six Wives of Henry VIII is how each woman comes to life. Through Weir's unique prism the motivations of each wife are revealed, allowing them to become the complex living breathing beings they actually were. Perhaps it took a woman's eye and a modern perspective to view the richly detailed historical documents in fresh way. No longer are these women one-dimensional stereotypes perpetuated by a male dominated history lesson. The reader can see her, feel her, and perhaps even smell her. What better inspirations for an exploration in olfactory character than the Six Wives of Henry VIII.
If each woman were alive today what fragrance might she choose?
Catherine of Aragon (1485-1536)
Catherine of Aragon was the first wife of Henry VIII and enjoyed the longest marriage (1509-1533). Catherine was intelligent, well-educated, proud, and devoted to her Catholic religion. She possessed all the qualities of a Queen Consort and was beloved by her British subjects. However, she could not deliver on the greatest expectation of her post: to produce a male heir. Her only surviving child was Mary Tudor (Mary I). Therefore, after 24 years of marriage King Henry conveniently "remembered" that he had married his late brother's widow and asked the Pope for an annulment based on a tradition from Biblical scripture prohibiting the practice.
The Pope's refusal to annul his marriage, lead Henry VIII to break with the Roman Catholic Church. He then made himself Supreme Head of the Church of England and promptly married his mistress Anne Boleyn. For the remainder of her life Catherine, although she remained in England, refused to acknowledge Henry as the Head of the Church and considered herself to be Henry's "one true wife". Her motivations were not only to defend her own honor but to protect the interest of her daughter, Mary. Catherine was no one to toy with as evidenced by her father's appointment as his temporary Ambassador for Spain in England and Henry's own appointment of her as Regent of England while he had been in France for all spell.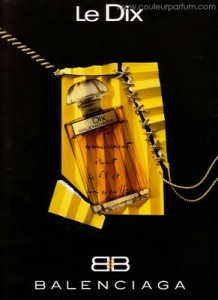 As the daughter of two sovereigns (King Ferdinand of Aragon and Queen Isabella of Castilla), Catherine of Aragon was both intensely regal and fiercely Spanish. Thus, nothing but the legendary Balenciaga Le Dix would do for her! The king of Spanish courtiers Cristobal Balenciaga also made a name for himself with his exquisite tailoring and became a favorite of such customers as the Duchess of Windsor, Pauline de Rothschild, and Gloria Guinness. His fragrance Le Dix was created by nose Francis Fabron and is known as the masterpiece of all violet perfumes. This violet is the heart –after a citrusy opening– along with rich rose, jasmine, and ylang-ylang. The drydown is the sensual triumvirate of civet, musk and sandalwood. One can just imagine the elegant train the regal Catherine would have left in her wake.
Popular Culture sidebar, Catherine of Aragon was portrayed by actress Violet Vanbrugh in the first film production of Shakespeare's Henry VIII (1919).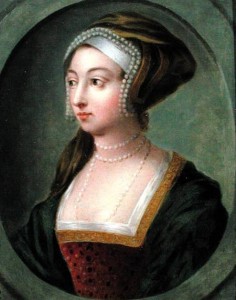 Anne Boleyn (1501-1636)
Anne Boleyn was mistress and later the second wife of Henry VIII (1533-1536). Often portrayed as ambitious and scheming, Anne Boleyn was more than just the villainess. She was also the pawn of the powerful noble House of Howard which had repeatedly attempted to secure intimacy with Henry VIII (most notably using sister Mary Boleyn who had been Henry's mistress and it is said bore him a child who became Queen Elizabeth). It also appears that she genuinely fell in love with the King as theirs was a passionate and intense relationship in the early years. Anne was highly intelligent, spirited, and well-educated. Typical of a true courtesan she offset modest good looks with great charm and a musical talent. Anne was also very interested in the reforms of the Church during that period.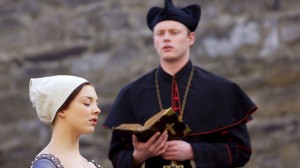 from the HBO mini series The Tudors
Ironically, the downfall of Anne Boleyn mirrored that of her predecessor: the lack of producing a male heir. Weir views the charges against her, which include adultery and incest, as highly unlikely and the result of fabrications in a conspiracy of Henry to rid himself of yet another wife who produced only a single female heir (Elizabeth I). She attests that Thomas Cromwell, once an ally, plotted her fall. Anne had been adamant that revenues from the redistribution of Church holding in England be allocated to charitable and educational institutions while Cromwell wished to fill depleted Crown coffers while padding his won.
Anne Boleyn was raised in the French Court during her father's tenure as Ambassador for England to France. It was said that she spoke fluent French and retained her favored French fashions even into her rein as Queen Consort. Even in the end she preferred to be executed in the French style by an expert swordsman. Surely nothing but a French perfume would do!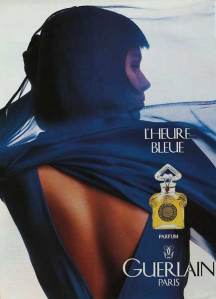 Guerlain L'Heure Blue comes to mind because it is both exquisite and tragic. One must wonder what Anne Boleyn's final "blue hour" in the Tower of London must have been like. Weir attests that she was relieved by the eve of her execution that her nightmare would be ending at last. How comforting it would have been to inhale this scent of rose, iris, jasmine and musk.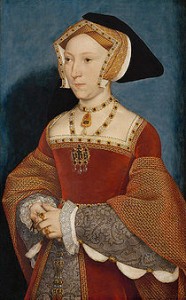 Jane Seymour (1508-1537)
Third wife (1536-1537) Jane was married to him eleven days after the execution of Anne Boleyn. More traditional and not as well educated as Henry's previous two wives. She had served as lady in waiting to each of her predecessors but appears to have had a certain loyalty to Catherine of Aragon. As Queen, Jane formed a very close relationship with the king's oldest daughter and was instrumental in getting Henry to bring Mary back to court. Weir points to their common Catholicism in an Anglican court as to part of this. Jane was both modest and strict. She had her ladies under a tight decorum and banned the French fashions once popular under Anne Boleyn.
An even larger achievement was her male heir (Edward VI). However, she died less than two weeks after her son's birth due to postnatal complications, possibly puerperal fever. As a result, she was the only wife to receive a Queen's funeral and is the only consort to be buried next to King Henry VIII.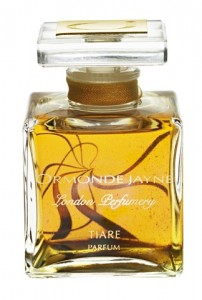 Ormonde Jayne Tiare
A very English girl, Jane would wear an English fragrance. The lovely Ormonde Jayne Tiare comes to mind! Mandarin, orange flow and Sicilian lime – tiare, freesia, water lily, jasmine, ylang-ylang – cedar, vetiver, sandalwood, patchouli, and musk. It is decidedly feminine yet determined like Jane Seymour herself.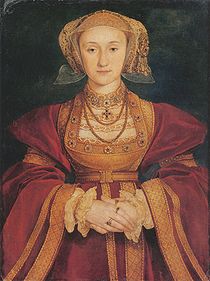 Anne of Cleves (1515-1557)
Looking outside his court for his next marriage, Henry decided upon a political alliance. In searching for his new bride he had also strict dictates on her physical appearance and had been very interested in the renowned royal beauties of the day. His Chancellor Thomas Cromwell, however, saw a far better strategic advantage in a marriage to the German Duchess Anne of Cleves whose brother was also a Protestant (Lutheran) and an enemy of Emperor Charles VI of Spain (nephew of Catherine of Aragon).
Fourth wife and briefest marriage (1540) she was not to his liking and it was annulled after six months having remained unconsummated. Henry preferred women who displayed a level of sophistication which Anne lacked. She was neither formally educated nor stylish. She could read and write but only in her native German. For her quiet cooperation Anne was given a generous settlement from Henry and was thereafter styled with the curious King's Beloved Sister. Anne of Cleves was indeed treated like a family member and was frequently invited to the courts of Henry and his heirs.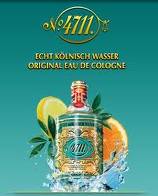 Anne of Cleves was a sheltered and very properly brought up German princess. Eau de Cologne 4711 is the pride of traditional German perfumery; dating back to 1772, it is still one of the most successful fragrances in the world. The straightforward Anne of Cleves would have identified not only with its German origins but also with the simple arrangement of lemon, orange, rose, and sandalwood.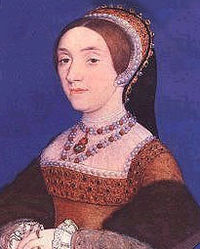 Catherine Howard (1525-1542)
Five wife of Henry VIII, Catherine Howard was married to the king for less than two years (1540-1541). Ironically, Catherine was first cousin to the infamous Anne Boleyn and ultimately suffered the same fate. Catherine lacked her cousin's worldliness and education. However, Weir describes her as a vivacious girl in her late teens whose light-hearted personality made the, by then, somber king laugh. Unfortunately, her infectious nature lead her to fall in bed with men from the court and ultimately to the block to be beheaded.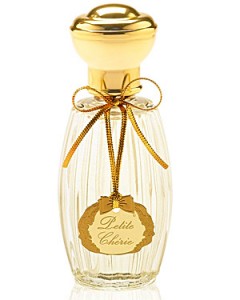 Annick Goutal Petite Cherie is the happy, flirtatious fragrance that would have highlighted this young Queen's sunny disposition. It is a cocktail of vanilla, peach and musk reminiscent of Tudor merrymaking.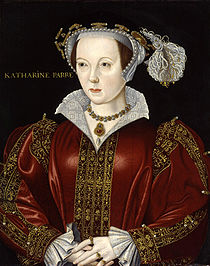 Catherine Parr (1512-1548)
The sixth and surviving wife of Henry VIII, Catherine Parr was a throwback to the more intelligent, scholarly, and sophisticated wives. Weir describes her as a patroness of humanists and secret Protestant. She was also kind and inclusive and it is thanks to her influence that both of Henry's daughters were reinstated in the succession by Act of Parliament. Catherine's nurturing character was well-suited to be not only a caring and engaged step-mother to the king's three children but also as a nursemaid and confidante of the king himself. She was a grounding influence on Henry during their four year marriage (1543-1547).
In the end, Catherine Parr survived King Henry VIII. She even went on to re-marry the uncle of her step-son King Edward VI. It was a love match that produced a daughter but, unfortunately, she succumbed to the same fever that had taken her processor Jane Seymour.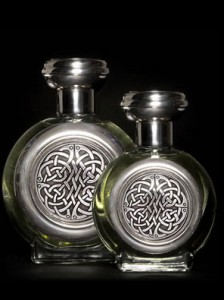 Boadicea the Victorious Divine is a cult favorite from a niche perfume outlet from Great Britain. It is both ethereal and grounded, showing off a sparkling opening often compared to champagne while being warmed by jasmine and violet. It is held together by styrax and sandalwood. It also happens to be a favorite of another well-rounded woman: First Lady Michelle Obama.
–Liza Wade, Contributor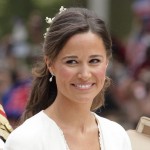 Editor's Note: Watch out for what Pippa Middleton's is wafting ; she is getting almost as much attention as the new Duchess of Cambridge (formerly Kate Middleton and possibly Future Queen of England). Also Anne Boleyn's daughter HRH Queen Elizabeth I was the last of the Tudor line and reigned from 1559 to 1603 . During her reign a brutal war with Mary Queen of Scots who was executed after challenging the validity of Elizabeth's rule. William Shakespeare wrote "Uneasy lies the head that wears a crown"during HRH Elizabeth I 's rule.

Yes, the Tudors and Windsors are related
Our draw is for two samples of Boadicea the Victorious Divine sponsored by www.luckyscent.com and one sample of Guerlain L'Heure Bleu. please leave a comment on which wife is your favorite and why. Draw ends May 5, 20011
"It is not my desire to live or to reign longer than my life and my reign shall be for your good"
Elizabeth I to her Parliament 1601