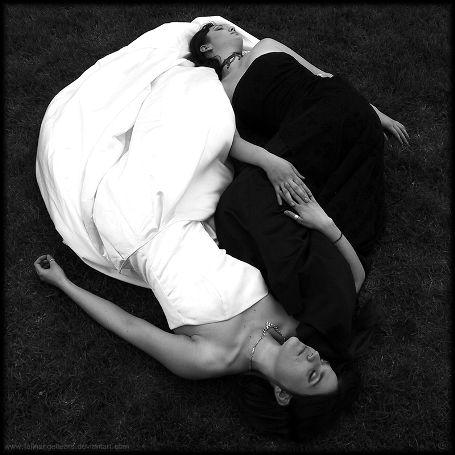 From tiny vials she applies
The scents
Geisha Noire, Geisha Blanche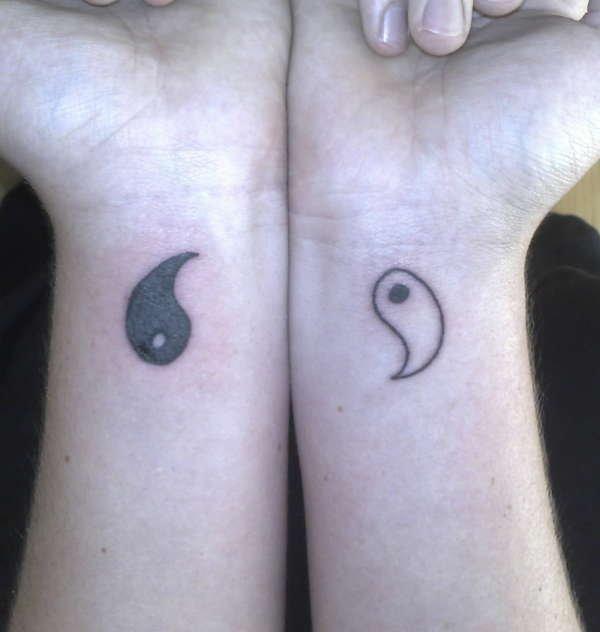 On wrists, left and right
and the scented sides of self
emerge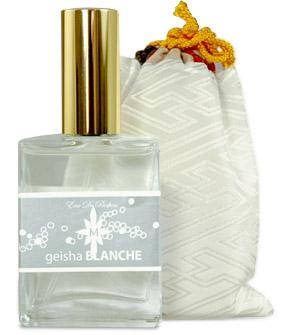 Blanche, so effervescent with white flowers and bright lychee,
On her right wrist suits her public self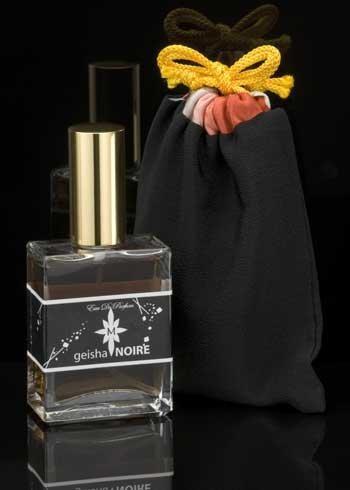 While her Noire side more privately unfolds on her left
Its seductive, rich and dark vanilla layers of amber and tonka reminiscent of an Eastern Bazaar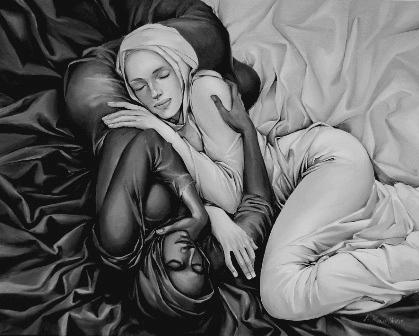 cradle her
Throughout her day
Alternately reaching out and
Staying close to her skin
Her sillage present but never loud
The perfect complement
Of the scented sides of self
Day or night she wears
Her Blanche, her Noire
Noire turning softly sweeter, unveiling hidden dark musks,
Blanche still bright yet she too silently reveals her hidden white musk
Emanating her desire to be heard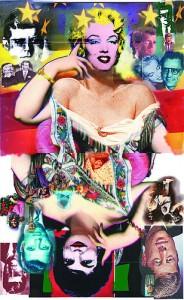 The yin and yang of
The scented sides of woman
Her private beauty, her public beauty
So shy inside, so controlled outside,
her feminine power weaves and dances, cutting through consciousness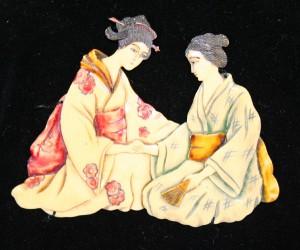 Never once denying the other
A touch of chrome and leather (Noire)
A layer of lace and silk (Blanche)
Play one against the other, the scented sides of woman
Receptively alluring
Actively seducing
Her Blanche, her Noire, her perfect balance of yin and yang
flow in and out of each other
to form a circle; the scented sides of a woman.
My experience with Geisha Blanche and Geisha Noire Eau De Parfums by Aroma M Perfumes was true delight in wearing both at the same time, as both were so alluring in their own ways and yet very complimentary of one another. I craved to smell Geisha Noire in particular on a man, I think this scent would be spectacular on a man's skin especially with the addition of his personal scent combined. They are very sexy and they unfold uniquely on different individuals, due to the high concentration of natural ingredients used. The yin/yang aspects of the sultry Geisha Noire and the Effervescent Geisha Blanche are truly tantalizing, these scents beg to be worn…again….and again….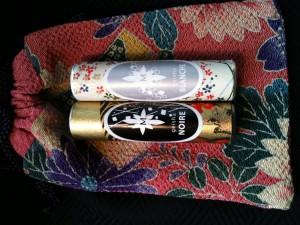 WIN either an 8ml roll on of Geisha Noire OR Geisha Blanche in this beautiful pouch by posting a comment on Cafleurebon on how you explore the duality of ying/yang within yourself or your appreciation for Aroma M fragrances. Maria from Aroma M has put together this special giveaway especially packaged in this beautiful luxury bag made from original japanese silk fabric Shouken, which has been deconstructed from vintage Kimonos worn by geishas. Please specify which one you wish to receive.
– Monica Skye Miller, Sr. Editor and Natural Perfume Editor
Editor's Note: Aroma M's Geisha Roll On oils are made with up to 90% natural and botanical oils