Editor's Note: At the recent Elements Showcase perfumer Yosh Han introduced me to Valerie Vitale and her perfume blog Soliflore Notes. After visiting her site I found Ms. Vitale to be a kindred spirit and asked her to write a guest piece. I hope you enjoy it as much as I did and please go visit Soliflore Notes for more of Ms. Vitale's passionate writing. –M. Behnke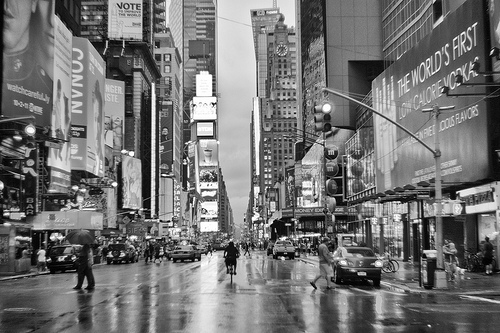 Sometimes there can be a graceful rhythm about New York City. You slip out of work onto the sidewalk and things just flow. As you exit your building, you think you might walk, but instead the limited bus is waiting for you and you fly through 10 blocks in 5 minutes. As you exit the bus, the driver smiles, and a gentle breeze caresses your face as your foot hits the pavement. You arrive at the theater and there isn't a line, rather the usher waves her hand for you to come in and you glide through the lobby. You step inside the theatre, and it's practically empty, you have an entire row to yourself and no one is sitting directly in front of you. The lights dim and as the film begins you settle in your chair. This is exactly how it happened, there I was sitting in my favorite theater, alone and content not yet knowing that the film that I was about to see was ultimately a continuation of the pace and ease of my evening, give or take a few dark emotional turns.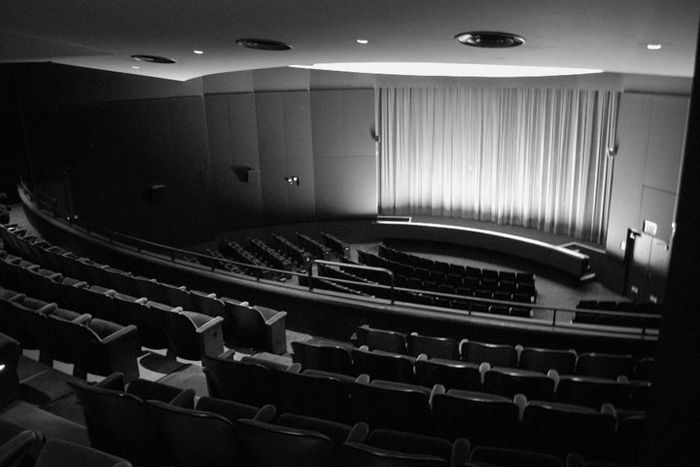 One of the best things about The Paris movie theater is that it still maintains a working curtain that opens and closes at the start and end of films (more on that later) and it's where I went to see Michel Hazanavicius' Academy Award winning film, The Artist. By now everyone knows that the film is a modern day take on the silent film genre. It actually took me a moment to adjust to the lack of sound and color, but this void created a kind of olfactive space that made it easy to imagine the kind of fragrances that some of the characters might wear, or how a fragrance could enhance a scene or capture the overall feel of the movie.
Certainly, the physical grace and nuanced performances of Berenice Bejo and Jean Dujardin made it easy to imagine a signature fragrance for their characters. As Peppy and George moved across the screen effortlessly, I felt as if I could almost smell their sillage. The two have sweetly left an impression on my fragrance subconscious.
Now back to the curtain at the Paris. As the last credit rolled the curtain began closing much too quickly on a sepia tinted photograph. It was an image of a handsome man. It was a dedication, which said something like dedicated to one of the most charming men that Hazanavicius ever knew. I saw the first name of the man; it was Kamel. Turns out Kamel Ech-Cheik is the director's childhood friend and musical collaborator on previous films. This dedication somehow perfectly grounded the whimsical and feel-good finale that celebrates the reinvention of self and winks directly in the eye and finally talks to the tough stuff that life can serve up.
Here's my list of glorious perfumes for The Artist, smell and wear them "wiz plesure"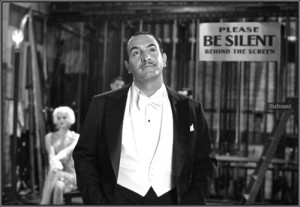 Coeur de Vétiver Sacré, L'Artisan Parfumeur
For George Valentin.
Black Tea and Balsam notes merge to create a warm and spicy hum that gives way to a dark jammy heartbeat. Just want to get in there and snuggle up close.
Vocalise, Maitre Parfumeur et Gantier
For Peppy Miller
This is a unique floral fragrance with the perfect amount of sweetness. Blackcurant, Ylang Ylang, Angelica, Rose and Vanilla create a rounded blend, no rough edges here. It reminds me of a sophisticated pastille.
Beau Bow, Six Scents, #1, Series Three
This is a floral for a man or a woman. A juicy citrus and herbal accord unites with delicate notes of magnolia and honeysuckle. A vision of a perfectly white pressed tailored shirt, broad smile and a sparkle in the eye run through my mind. A feel-good and thoughtfully woven fragrance that I wish could be pumped into the theater during the finale, along with the bubbles below.
Amber Oud, by Kilian
A rich balanced fragrance that is Smoky, Leathery, and Boozy-Sweet, these notes put the perfect amount of Oud in its place. It is a completely comforting fragrance.
Les Bulles d'Agathe, Maison Francis Kurkdijan
I imagined these bubbles were pumped into the fantastic finale. Actually, I wish these scented bubbles could be everywhere, Cold Mint, Violet, Cut Herbs, and Pear.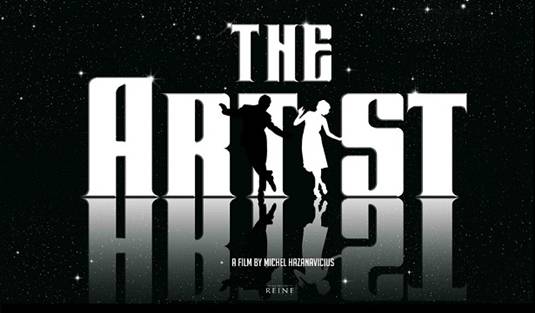 Thanks to Joseph Quartana and Six Scents we have the 2011 Fifi Award Winner Beau Bow by Rodrigo Flores-Roux to go with Oscar Winner The Artist. Leave a comment pairing a fragrance and a movie of your choice. We will draw one winner on March 12, 2012 via random.org.
We announce the winners only on site and on our Facebook page, so Like Cafleurebon and use our RSS option…or your dream prize will be just spilt perfume.
–Valerie Vitale of Soliflore Notes, Guest Poster