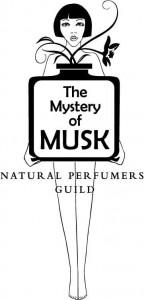 "When you have Musk you automatically have a fragrance"- Chinese Proverb
CaFleureBon will be one of the participating sites that will explore The Mystery of Musk, a 'scentual' internet project put together by Anya McCoy, president of The Natural Perfumer's Guild in celebration of NPG's 4th birthday.
"It's as if 12 artists are invited to exhibit their paintings on a theme. They work alone. On a given day, they are all to bring their paintings to an exhibit gallery for all to see. The viewers are shown the beauty and diversity of the different interpretations on a theme. It is a great experience for the artists and the viewers," Anya says.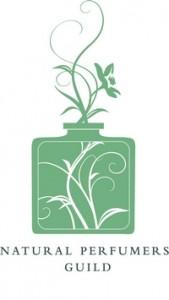 The perfumers are:
Adam Gottshalk (Lord's Jester)

Alexandra Balahoutis (Strange Invisible Perfumes)

Alfredo Dupetit-Bernardi (Dupetit Natural Products)

Ambrosia Jones (Perfumes by Nature)

Anya McCoy (Anya's Garden)

Charna Ethier (Providence Perfume Co)

Dawn Spencer Hurwitz (Perfume des Beaux Arts)

Elise Pearlstine (Belly Flowers)

Jane Cate (A Wing and a Prayer Perfumes)

JoAnne Bassett (JoAnne Bassett perfumes)

Lisa Fong (Artemisia Perfume)

Nick Jennings (Sharini Parfums Naturales)
Other bloggers and website taking part are:
I Smell Therefore I am

Perfume Shrine

The Non Blonde

Indie Perfumes

Bitter Grace Notes

Basenotes

Olfactarama

The First Nerve

Olfactory Rescue Service

Grain de Musc
Mark Benke, Ida Meister, Monica Skye Miller, Marlene Goldsmith,Rodney Hughes and I will be reviewing the scents.
The bloggers and evaluators reviews of the perfumes will be posted on Wednesday, July 7, 2010.
For more information: http://anyasgarden.blogspot.com/2010/06/mystery-of-musk-natural-perfumers-guild.html
– Michelyn Camen, Editor-in-Chief