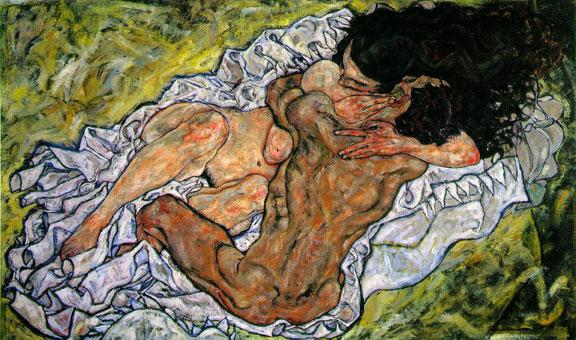 The musk of your flesh streams
from the juice of this embrace,
and its fragrance runs over my skin
like a hand spreading sweat and desire.
In the steam of this loving, your scent drives
intertwined teeth and tongues, limbs and loins,
an aromatic frisson we share with each breath,
bringing us closer than waves seeping through sand.
You enter my muscles and cells coiled like a serpentine swell,
then unfurl to release the froth of my own musk-scented core.
Even the sheets become an ocean of musk that we ride until
night drops, heaving our bodies to shore and devouring us both.
– Marlene Goldsmith, Contributing Editor
Editor's note: The team at CaFleureBon can't thank you all enough for the opportunity to explore such rare gifts… the gifts of your subconscious. We are honored to be trusted with your precious scented children.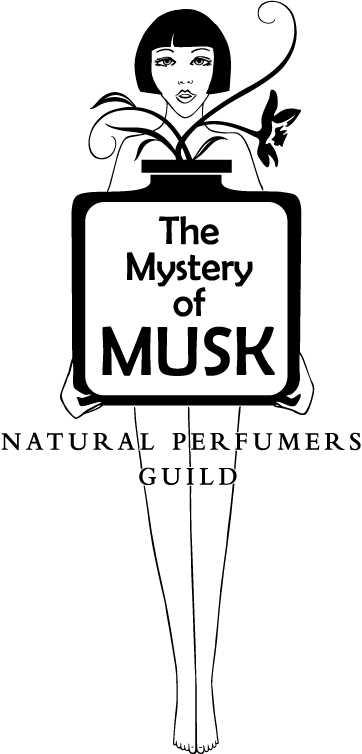 Perfumers:
Adam Gottschalk – Lord's Jester
Alexandra Balahoutis – Strange Invisible Perfumes *
Alfredo Dupetit – BioScent by dupetit
Ambrosia Jones – Perfume by Nature
Anya McCoy – Anya's Garden Perfumes
Charna Ethier – Providence Perfumes
Dawn Spencer Hurwitz – DSH Perfumes
Elise Pearlstine – Belly Flower Perfumes
Jane Cate – A Wing and a Prayer Perfumes
JoAnne Bassett – JoAnne Bassett Perfumes
Lisa Fong – Artemisia Perfume
Nicholas Jennings – Sharini Parfums Naturels
and our esteemed online partners…….
Sites:
Yahoo Natural Perfumery group.
I Smell Therefore I Am – Abigail Levin
Perfume Shrine – Elena Vosnaki
The Non Blonde – Gaia Fishler
Indie Perfumes – Lucy Raubertas
Bitter Grace Notes – Maria Browning
CaFleureBon – Michelyn Camen Mark Behnke, Ida Meister, Skye Miller and Marlene Goldsmith
Olfactarama – Pat Borow
First Nerve – Avery Gilbert
Olfactory Rescue Service – Ross Urrere
Grain de Musc – Denyse Beaulieu

*CaFleureBon Draw will be for "Temple of Musk" by Alexandra Balhoutis of Strange Invisble Perfumes