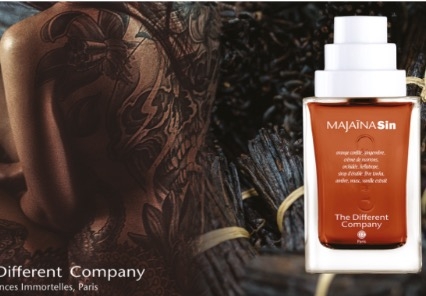 For Majaina Sin, the newest fragrance to be launched by The Different Company, Creative Director Luc Gabriel and Perfumer Emilie Copperman (who has collaborated with the House since 2011) turn to Madagascar for both raw materials and inspiration.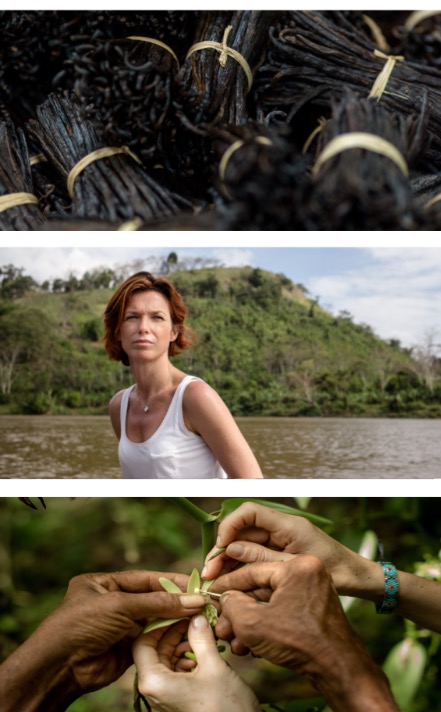 Photo: TDC
Vanilla from Madagascar: The long brown pod of Bourbon quality is at the origin of one of the most famous essence of perfume Chocolatey, mellow, leathery, spicy and slightly figlike.
Cinnamon from Madagascar: Extracted from a very fine bark, the cinnamon from Madagascar never stops surprising us: peppered, spicy and powdered it also releases fruity top notes.
Fresh Ginger from Madagascar: Unlike ordinary ginger, the quality of the fresh ginger comes from the distillation of the still fresh rhizome and gives all the characteristics of the freshly peeled ginger to the ingredient.
"Cultivated in Madagascar by thousands of farmers engaged in certified organic and fair production, the Vanilla used in Majaina is extremely desirable. For a liter of extract, the Bourbon Vanilla needs 600 hand-pollinated buds and 7 months of good care and growth until harvest. Tagged in advance, before fermentation, to ensure its traceability during the periods of sorting and successive controls, it is subject to a slow drying process under the sun, which is carefully controlled by a meteorologist because no rain drops can spoil this treasure! It will continue its maturation under the shade to obtain the beautiful black, slightly bronzed, tone. After a final control, it can then be distilled to obtain this extract. It took the unique climate of Madagascar, the know-how of men and their hands, months and months of patience, about fifty quality controls and the talent of the perfumer for the Orchid to give way to the Vanilla to create this perfume."
Head notes: Orange Bigarade, Bergamot, Neroli, Orange Blossom, Ginger from Madagascar Heart notes: Orchid, Heliotrope, Chestnut Cream, Cinnamon from Madagascar, Base notes: Tonka bean from Guatemala, Amber, Sandal Album, Vanilla Gold Extract from Madagascar
Refillable 100 ml/ Eau De Parfum/ 120 Euros
September 2017 www.thedifferentcompany.com
-via Sophie Gabriel and my own synopsis
Michelyn Camen, Editor-in-Chief