September 16, 2010 at 11:12 am (Natural Perfume)


The Delicate Ones Botanical Perfume by AbsintheDragonfly was inspired by a friend who sent me a sample of a mass produced perfume. This is my version of the perfume she sent me.
Sweet as honey, feminine gentleness, passionate love, rich, sensual, with an intense fruity-ethereal odor, soft, sultry, creamy, warm and aphrodisiac language for your nose which ends with a touch of musk.
That's where I imagine her going…
This was a perfume that she had mixed together, so it was several somethings. And as I mentioned to a friend last night, "I have no idea which perfume it was she sent me. I think she mixed a couple together. However, it just transported me when I smelled it, and I could tell what they were trying to do. So I re-made it with botanicals. "
Sweet Amanda.
Sweet ananda.
What was sent to our friend, were many things to sniff, and one of them was an
Ava-Luxe trio of Ambra Tibet [ what else ? ;-)], Kama, and Roses.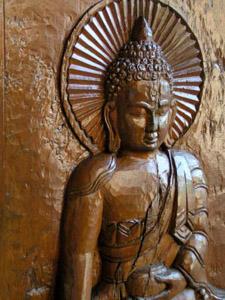 [I don't think the provenance of this atomizer was clear enough at the time; Serena, like Amanda- does everything herself, by hand]
I blend these three together for a warm, tender fragrance that's wonderful for any occasion… I thought it seemed right for Amanda.
I think she liked it enough to create her own version 😉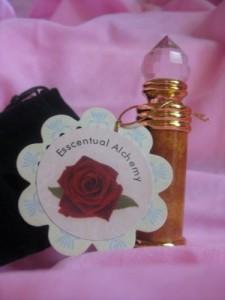 Amanda Feeley is one busy woman; she inspires me on many levels.

"I compose music for your nose" is her motto .
And she does.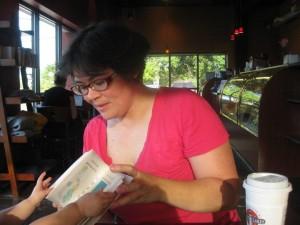 Amanda home-schools her four young children; she cooks real food for them.
She's written a book recently, which she really OUGHT to have published.
She's a self-educated natural perfumer who works from home in the midst of it all.
[And we share a love of music that's palpable; she's a lyric coloratura to my mezzo.]
The Delicate Ones is tenacious, amorous, and emotive -much like Amanda herself.
It is lushly floral, with a deeply resinous quality.
She describes her creation soulfully; how could I improve upon that?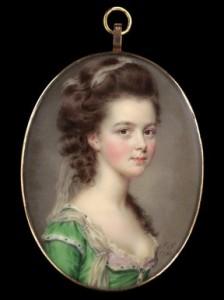 Notes: jasmine, vanilla, frangipani, tincture of lilac, rose, gardenia, oleander, and hyraceum.
Don't judge a book by its cover!
If you're regarding these essences, you'd be thinking sickly-sweet; but you'd be sorely mistaken.
For example:
Lilac CO2 is extremely waxy, and deeply green/floral- very hard to work with.
Oleander is heavy, sweet- with a honeyed green floral profile.
Frangipani and gardenia are hardly light-weights !
Nor is vanilla, for that matter.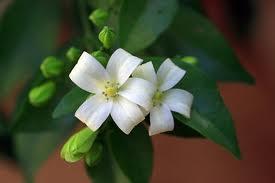 I suspect that the deeply indolic nature of jasmine tempers this composition.
Along with lovely rose.

Rose is such a good playmate, always.
She has so many facets, she smoothes out rough edges, she can add green fruitiness,
and/or freshen a fragrance.
Few play better with others than the rose.
Hyraceum, anyone?
How could I resist this little critter?
Related to my guinea pigs [procavia capensis!], perhaps HERE is the key to Amanda's anchor in The Delicate Ones …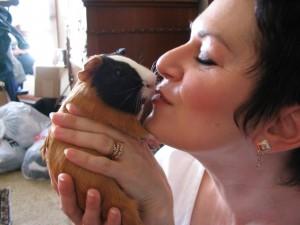 Hyraceum, or South African Stone Tincture, is really the petrified excrement and urine of this cavy counterpart.
Its olfactory delights include nuances of musk, civet, castoreum, tobacco and agarwood- All without any harm to this wee beastie.
Such a miraculous substance, truly.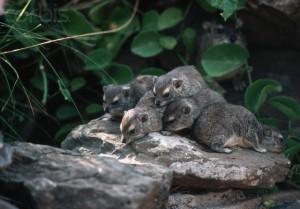 After dissecting this tenderness and warmth, the only conclusion-
Is that it is more than the sum of its parts.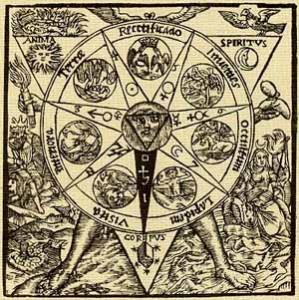 I am ever so grateful to Amanda for her friendship, and this marvelous scent.
It's like a caress that flutters its way from Iowa to Southie in a heartbeat.
If only our arms were long enough….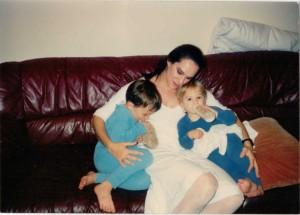 Would anyone like to sample it for themselves?
Pleasures shared are doubled indeed.
Photo Credits:
Photos of Amanda and her family, and Absinthe Dragonfly- courtesy of Amanda
Clip from Amanda's weblog Sept. 16th post, 2010
Ambra Tibet image- courtesy of Serena Ava Franco
The Delicate Ones images – artfire.com
Oleander blossom- heikkihelin.fi
Baby jasmine-shopshacksite.com
Rose- artfire.com
Hyrax- profumo.it
Prince Tamino kiss- courtesy of me
Hyrax pileup – corbisimages.com
Sum of parts- lafellowstrangiata.wordpress.com
Saturday night '91 after mama's work- courtesy of me
–Ida Meister, Senior Editor
Thanks to Amanda Feeley, we are offering a 5ml flacon of The Delicate Ones. Please leave a comment on Esscentual Chemistry botanical fragrances, Ode to Ida, your love of dragonflies and or cameos. The draw ends March 3, 2011.