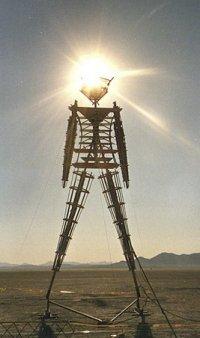 I have always have felt a strange attraction to two fragrances: one, a limited edition but now-discontinued perfume called La Contessa created to celebrate Burning Man – that annual art event and temporary community based on radical self-expression and self-reliance in the Black Rock Desert of Nevada. The other, Trompeur, all innocence and cynicism, shadow and light, deceit and truth…where sweet notes of vanilla and bay rum are mysteriously darkened by earthy notes of Massoia, Pavarti Sandalwood, and Sheer Musk. Both are by the extremely gifted independent perfumer Yosh Han, whose clients include Madonna, Alanis Morissette, Kate Hudson, Trudie Styler, Nicole Kidman, and Naomi Watts.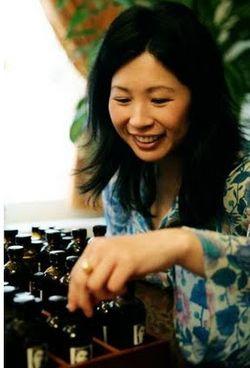 Han's mother was a trained Ikebana master (the art of Japanese flower arranging) who raised her daughter with Oriental medicine, instilling in young Yosh "an appreciation for flowers and herbs." Her formal career later began as an apprentice perfumer in Aspen, Colorado where she learned to identify and combine essential oils and perfume essences. Her fragrances are all pure perfume oils and made from the finest ingredients, which she personally blends. Luxury Elements, her signature collection of fragrances, combines the art of perfumery with the science of aromachology – the therapeutic properties of essential oils – and is inspired by all things that evoke emotion and memories.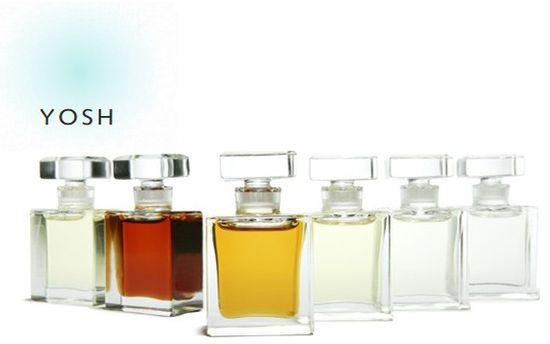 Each fragrance is also assigned a numerical value that corresponds to its fragrance family and resonates with principles of Chakra energy and numerology; she has even coined a term: transaromation. "Think about a time when you smelled something and had a déjà vu experience. It triggered a memory or experience, maybe even more vivid than looking at a photograph," explains Yosh. "As your senses are transported by scent, so you are transformed. A scent can suddenly burst through the fog of the everyday and take you someplace else, someplace extraordinary. A whiff of rosemary, citrus, or eucalyptus, and the brain fog lifts—your mind is clear. To achieve this kind of effect, each perfumer works with a certain palette of fragrances, like a painter's choice of colors. But only 20% of people consider olfaction their primary sense, so evoking a mood is more challenging with fragrances than with painting."
After a brief phone call, she suggested we do an aura reading, a service she offers to clients in person or over the phone called "Aromatic Attunement." While I neither listen to Enya nor read Deepak Chopra and am no New Age fanatic, I do believe in suspending disbelief; I know that I have unusual inexplicable experiences, instincts, emotional connections and perceptions.
So I was game.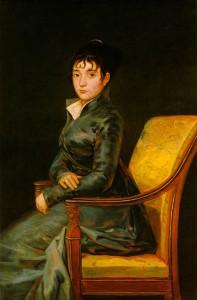 Contessa Teresa Sureda by Goya
Suffice it say the images she saw, the colors, and memories were eerily accurate and I believe Yosh was surprised as well. Apparently, one reason I was so attracted to her perfume La Contessa, was, according to Yosh, that I was WAS a Contessa in another life! My flower is a white rose with red edges and very few thorns (she cautioned me that I need more protection), and my aura is purple, streaked with yellow…
To arrange for this service, (a good way to begin the New Year) please email Ginger@eaudeyosh.com or call 1.415.626.5385 or 1.415.626.5385. Her fragrances are available at http://EaudeYosh.com & http://LuckyScent.com
– Michelyn Camen, Editor-in Chief