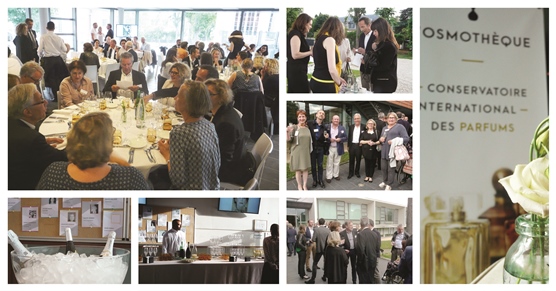 The 25th Anniversary of The Osmothèque Société Internationale des Parfumeurs Créateurs (courtesy of Anne-Cécile Pouant Osmothèque)
On June 30th, at the ISIPCA in Versailles, around 80 perfumers gathered to celebrate the 25th Anniversary of the Osmothèque, the living Museum of Perfume collecting for more than two decades perfumes that made the History of Fragrances.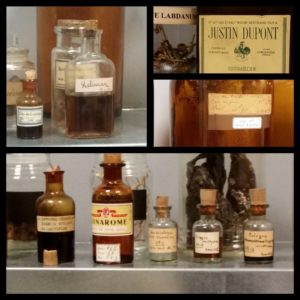 Composite photos of Vintage Shalimar, Justin Dupont Coumarine, and other formulas over a hundred years old (Photos: Pierre Gueros)
The Mission of the Osmotheque is to collect information and formulation, original recipes and oils of classical perfumes from all eras of modern perfumery beginning at the end of the 19th century and let the general public or companies within this industry discover these jewels…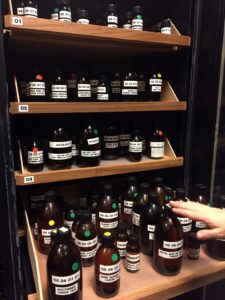 Photo of labeled formulas and essences (Yann Vasnier)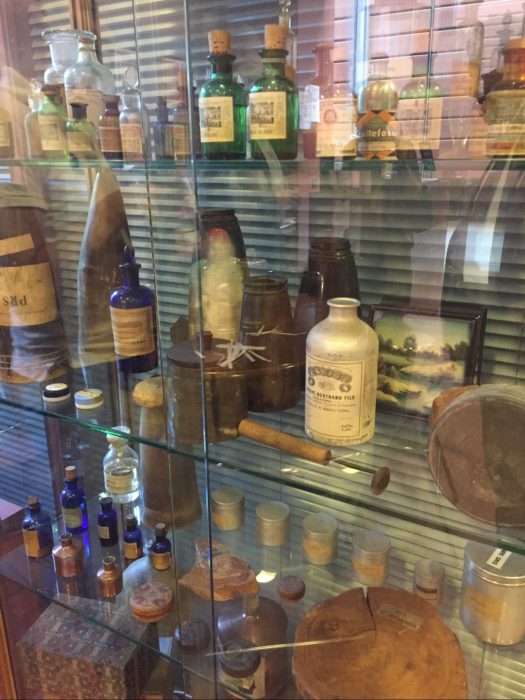 Photo from The 25th Anniversary of The Osmothèque (Yann Vasnier)
Perfumers had the chance to visit the cellar of the Osmotheque, basically a dozen of big fridges containing the best perfumes ever created , some of them which disappered and some other still on the market, old bases (like the classical Delaire bases) and rétro natural raw material as Oak Moss Tincture .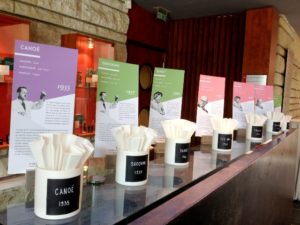 Vintage Canoe 1935, Shocking Shiaperelli 1937, Germaine Cellier Bandit, Iris Gris 1947 Jaques Fath,Fracas Germaine Cellier (photo Anne-Cécile Pouant Osmothèque)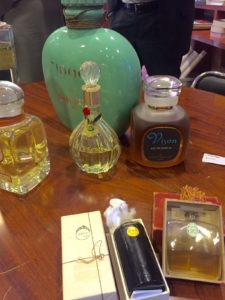 Vintage perfumes in orignal flacons include 1000 Patou, Coty Chypre, 4711, Vison Eau de Parfum and Eau de Hermes (photo Yann Vasnier)
You could feel the excitement of perfumers reading the labels on the well organised shelves. Schiaparelli, Lubin, Guerlain, Houbigant… you feel like being in the Louvre of Perfumery. Isabelle Fritsch, perfumer for Nactis – Synarome sniffing the famous animalic bases from her company, sharing impressions with Evelyne Boulanger from Symrise and Roselyne Martel, the daughter of the famous perfumer, Jean Martel, who created Paco Rabanne pour Homme, probably kept somewhere in the collection.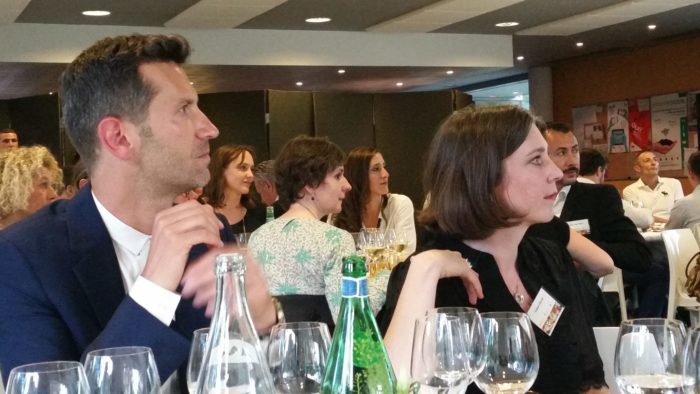 I spy Yann Vasnier from Givaudan, Violaine Collas from Mane, Cecile Zarokian, and Christophe Laudamiel – Curator of osmotheque in USA (photo Pierre Gueros)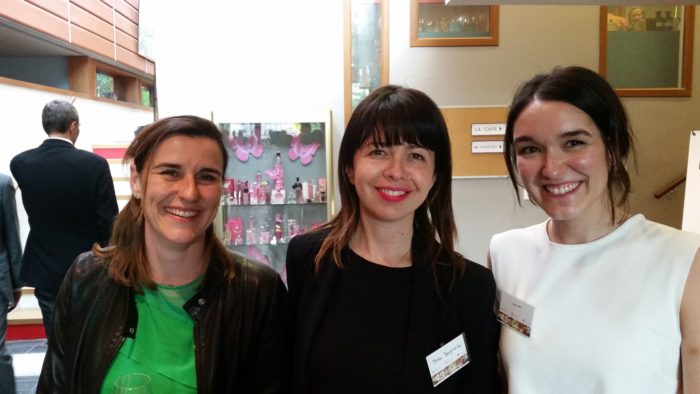 Céline Pédriel Azur Fragrance, Dora Baghriche Firmenich and Ane Ayo from drom fragrances (Photo Pierre Gueros)
Perfumers including Dora Baghriche and Olivier Cresp from Firmenich, Jacques Huclier, Claire Fines and Yann Vasnier Givaudan, Pascal Sillon, Pierre Guéros from Symrise, Violaine Collas and Ralf Schwieger Mane, Christoph Laudamiel, Independent Cecile Zarokian and so many others were happily sharing a drink in the beautiful garden of the ISIPCA to celebrate the first event of the SPIC, Société Internationale des Parfumeurs Créateurs.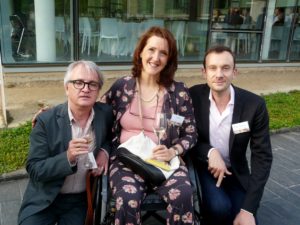 Mane's Ralph Schwieger, Clare Finn of Givaudan (photo Anne-Cécile Pouant Osmothèque)
During a great dinner, we had a chance to exchange our views on modern perfumery, ways to improve the visibility of the Osmothèque, and what it is really like to be a perfumer nowdays.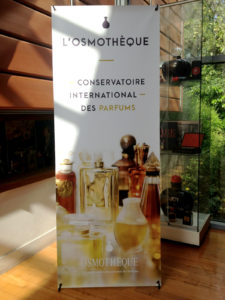 June 30, 2016 The 25th Anniversary of The Osmothèque
There only a few occasions throughout the year to gather so many talents in the same place, and you could feel the energy around Patricia de Nicolai, Sylvie Jourdet and Raymond Chaillan. The feedback on the evening was amazing and everybody cannot wait to meet again for further Perfumers only events
Pierre Gueros, Guest Contributor
with thanks to Yann Vasnier and Anne-Cécile Pouant of Osmothèque for photos; merci!!!