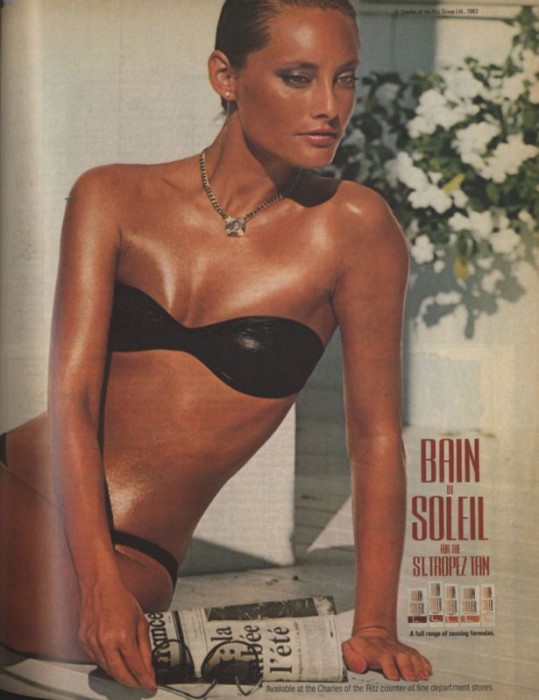 This was my goal in the late 80s
Blame it on Coco Chanel who popularized tanning in 1923. But if you grew up in the 80s and 90s chances are you longed for deep dark bronzed skin and spent countless hours on the beach without a high SPF sunscreen or made weekly trips to the tanning bed. If you mixed baby oil and iodine or used a sun reflector raise your hand. We just didn't know any better. By now, we know there is no such thing as a safe sun tan. A tan meant a healthy glow in Western culture and for those of us of a certain age it still does. Do you remember ads of that impossibly beautiful model in the black bikini … "Bain de Soleil, for the Saint Tropez taaaaaaan'? My first experience with a self tanner was Clarins in the late 80s and I turned oompa loompa orange. And the smell. And the tell tale streaks and stained palms. Nowadays, there is new technology that either uses a 100 percent natural form of DHA (the chemical culprit responsible for that orange tint and terrible smell) derived from renewable plant sources or that mix DHA with keto sugar molecules to provide a natural-looking tan. Since Memorial Day Weekend is the un-official kick off for Summer, remember to GO FAUX.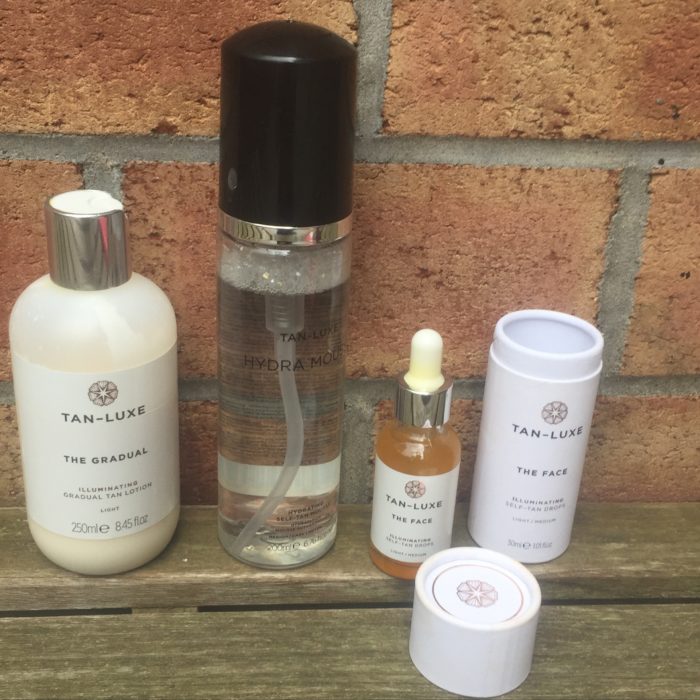 Tan-Luxe THE GRADUAL, HYDRO-MOUSSE and THE FACE: Photo Michelyn
As the "Queen" of self-tanning, every year I am on the look-out for new self-tanners that deliver beautiful, believable color, and look totally natural. This year, Tan-Luxe gets my vote for the best line of self-tanning products and chances are you never heard of it.
Tan-Luxe is the brainchild of beauty entrepreneur Marc Elrick. Marc and his hair-stylist husband Dylan own an award winning hair salon in Glasgow, Scotland and listened to hundreds of clients comparing notes and issues with finding a self-tanning product that truly delivered exceptional results. Recurring conversations in the salon highlighted universal dissatisfaction with smell, color, dryness and streaking which was not being addressed by the market leaders.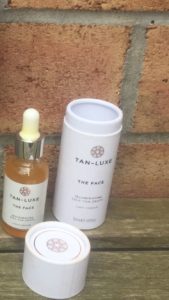 TAN-LUXE THE FACE ILLUMINATING SELF-TAN DROPS photo Michelyn
Go Bespoke: Tan-Luxe offers a tailor-made approach to self-tanning, THE FACE allows you to customize your tan by mixing it with your moisturizer. I am medium completed (Mac NC 37 or Nars St Moritz) and used the light/medium shade; four drops. I only had to use two drops, (which is a gold colored serum) of the medium/dark. I own dozens of trial size moisturizers and add the product directly that way. Use the amount of moisturizer you would normally apply to your face and neck. My advice is to always mix it in a small container of your favorite moisturizer first and apply with a Beauty Blender. There is no guide color, so unless you wash your hands thoroughly, the product will stain. The tan I achieved on my face was flawless, with a believable golden-brown tone. Ingredients include the skin boosting and smoothing properties of Raspberry Seed Oil, Vitamin E and Aloe Vera. THE FACE works in synergy with your existing skincare regime. There is no smell at all! 30 ML/ $52 HSN.com
Overall rating 9.5 with your fingers and 10 with a beauty blender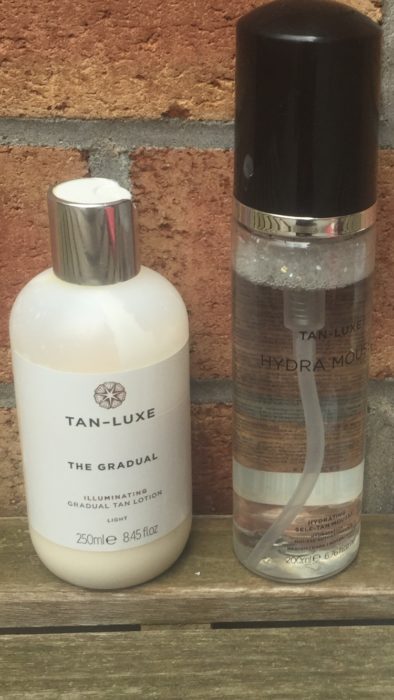 TAN-LUXE THE GRADUAL ILLUMINATING GRADUAL TAN and HYDRO-MOUSSE photo Michelyn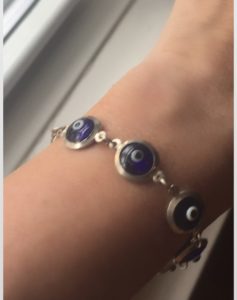 Before self-tanning (I have a medium/warm skin tone)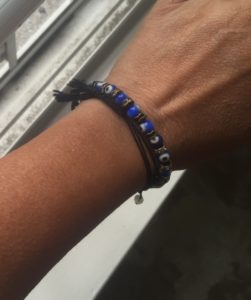 After using THE GRADUAL (one day) I am noticably darker
Gradual tanners imply your tan will not be dark. Tan-Luxe "The Gradual Illuminating Tan" works with the individual's skin tone and I was surprised and thrilled that the color achieved was the same as with most medium tanning lotions and mousses. The consistency is a bit runny and you must use a mitt. It did take me a few tries not to spill the product on myself and the bathroom floor. There is no guide color, so be sure to efoliate and apply evenly; moisturizer elbows and knees first. No smell and my tan was golden brown. There were no streaks or uneven patches. I left it on and worked out! The color only took about an hour to develop. The Gradual is only available in "light", but can be used every day to build a darker tan. No odor. 250ML/$33.00
Overall Rating 9.5. I would have given it a 10 if a mitt was included and it would be off the charts if there was a guide color and if the formulation was less milky.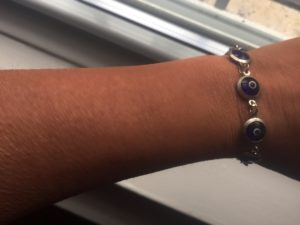 After uising TAN_LUXE HYDRATING SELF-MOUSSE
I am always skeptical of clear mousses, no matter the claim. Tan-Luxe HYDRATING SELF-TAN MOUSSE has a gel-like texture and uses skincare grade Vitamin B5, C and E and Raspberry Seed Oil. True to its name, it is hydrating. There are two shades: light-medium and medium-dark. The Light –Medium might get deeper results on fairer skins than mine. The Medium- Dark would have been better for me, but the Light-Medium still imparted a believable "Long Holiday Weekend at the Beach" tan (NARS Barcelona or Giorgio Armani 7.5 Lumimous Silk Foundation). The Self-Tan Mousse uses skincare grade Vitamin B5, C and E and Raspberry Seed Oil. Recommended time is 6-8 hours before showering. Odorless.200 ml/$55.00
Overall rating 9
Please note that the products will work well on all skin tones but may appear different on you. My skin has golden -neutral undertones. All TAN-LUXE self tanners can be purchased on their site or on HSN.com (easy pay!!!). HSN offer special deals, so do check them out here
The Verdict: The Gradual and The Face are my favorites of the three products I tested but all were excellent and in my opinion better than any on the market. I have tried this year. On my wish list is THE FACE ANTI AGE, The Butter (a crème and similar to the Gradual) and the Face and Body Highlighter
Disclosure: Products supplied to me by Tan-Luxe-Opinions my own
-Michelyn Camen, Editor-in-Chief