top hit of summer 1972 The Isley Brothers
This summer we can truly say there is a fashion trend for everyone. It's as if the world of style has thrown their doors wide open, and, they've decided that this summer, anything from the 1970s goes. There are brights, neon brights, sheers, nudes and soft shimmers. There is long and flowing, and short and sassy. There is sky high glam and grounded and easy going. Whatever your summer choices are, you can find something that will make feel stylish and beautiful. You can let your inner beauty shine while feeling comfortable and at ease because you are, well, you. I personally love the throwback to the 70s that has been creeping into fashion that blossomed this year.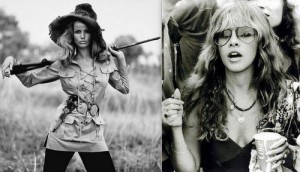 I can't say enough about how much I love this era, for many reasons. Not just the fashion, but for the laissez-faire yet oh so modern feeling that the 70s put into music, fashion, and society. There is a 70s glam style for all. Maxi dresses, slightly un-done hair (effortless!) and nude lips and nails are an easy look that was everywhere this year. This is a great look that can be daytime lemonade or sangria by-the-pool casual, or nighttime martinis and Harvey Wallbangers dark-lined-eyes glam. For daytime, some eternally cool aviator glasses are available in almost every style, size and price range and are an easy way to glam & style up your look. Cork or macramé wedge heels are perfect, or maybe try a sexy gladiator style sandal. Remember, comfort and ease are key to being effortlessly sexy…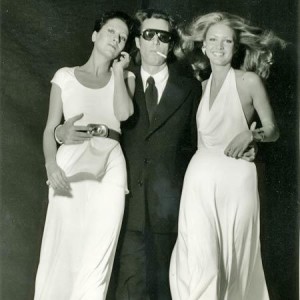 The same goes for perfumes- you can go feminine with florals to match your silky or crocheted look with a soft sexy floral. I would pair Estee Lauder Jasmine White Moss with any of these- it is modern with an homage to modern-at-the-time 70s scents like Chanel Cristalle, YSL Rive Gauche with a hint of the freshness in the classic Rochas Eau de Rochas. For nighttime, I would pair my silky Pucci maxi dress with some By Killian Love & Tears, a modern and heartbreaking green jasmine that will make anyone who gets close enough putty in your hands. Or maybe you remember the smouldering sexy skin scents that bring back memories of 70s sex in a bottle scents like Halston, Patou 1000 or Clinique Aromatics Elixir. How about some Acqua di Parma Profumo to leave them quivering in your wake? Or the sexy L'Artisan Parfumeur Timbuktu? Or Chanel 31 Rue Cambon? Look, out baby.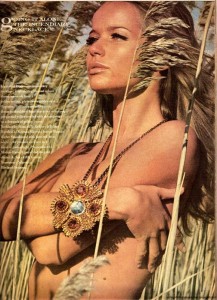 Finish the look with a gorgeous nude nail like Deborah Lippmann Fashion or Naked and a nude lip. I like Nars gloss in Turkish Delight or MAC C-Thru lip gloss. One of my fave easy-breezy nude lip tips is to dab a bit of concealer or foundation on lips with some Carmex lip balm on top. Important- lips must be exfoliated and moisturized with no flakes. A little bit of your fave self-tanner and some of the deliciously yet delicately scented Nuxe Dry Oil to add some irresistible shine and glow to your skin and ta-da! You are a gorgeous, natural and glam 70s goddess which is somehow, still so modern. Comfortable and natural, just look at the Glamazon Marisa Berenson wearing only make up and gold jewelry- a true natural beauty.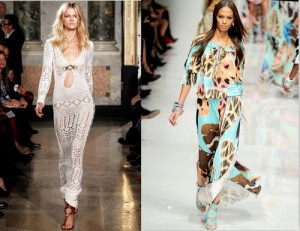 Another 70s vibe enjoying a revival is the sporty, menswear inspired East Coast look. She is that effortlessly chic woman, who packs up the station wagon to head down to the country club or the beach for a day in the sun before relaxing with some gin and tonics in the evening. She is sporty by day, then works a simple feminine beauty for night.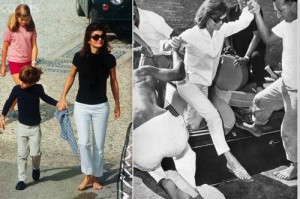 These women could take a daytime look and with a few tweaks, be ready for Dinner with a capital D. A mini dress with flats, or maybe some twill shorts with a man's dress shirt, collar flipped up, maybe tied loosely at the waist or used as a beach cover up. Bikinis with a bit of retro flare- polka dots are big! Another must have this year is a pair of white jeans and/or some light linen pants to set off your tan just perfectly. I can almost smell the gorgeous green fresh perfumes that would have been worn by these summer babes. Estee Lauder Aliage, crisp and fresh, or maybe Sisley Eau de Campagne, to cool you down after a day in the sun. Clean yet sexy. Maybe some Hermes Eau de Cologne- simple and elegant with an effortless style.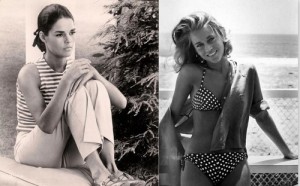 Make up is minimal with these gals. A tinted moisturizer with sunscreen is a must, as is a bronzer. Nails would be a classic sheer or a lovely bright red, pink or coral. I can see the New Soliel Tan de Chanel Corail being perfect alongside a Chanel Beige Petale mani. Deborah Lippmann's Girls Just Want to Have Fun is the perfect coral for summer & on my must have list. YSL Gloss Volupte Stick spf 9 in Tangy Orange for a bright or Lychee for a pink neutral would be a perfect way to complete the look. For hair, a pony tail or scarf headband are perfect accessories. Just don't make it look like you worked too hard at it!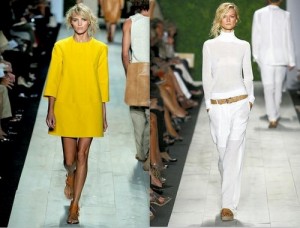 Today I can see these beach babes spritzing a little Bobbi Brown Beach perfume, with a retro Coppertone scent that will take you back to summers as a kid. Or maybe a soft and gentle floral scent like Guerlain Acqua Allegoria Flora Nymphea. I personally love the perfect for any summer setting feeling of Balmain Vent Vert. It is a favorite of mine, and wearing it just makes me happy. It brings summer to any setting. Green, floral and truly like a warm fresh summer breeze, the ad says it all.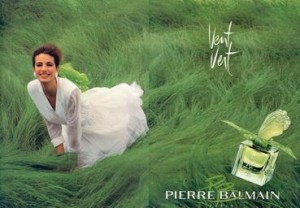 –Jane Daly, Special Contributor
Who is your favorite seventies icon? What look do you love from the 70s? Leave a comment you never now what surprise awaits.