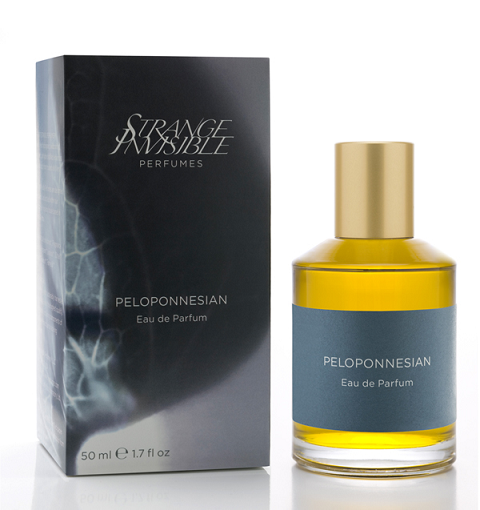 As a certified wine snob I've spent my share of time in the vineyards of California walking around in the sunshine looking at the clusters of fruit that will eventually become some of my favorite wines. As you walk through the vineyards in the waning days of summer there is a bouquet of natural fragrance that is beautiful and redolent of the potential of those fragrances to become something more.
There are citrus groves and beehives, and depending on the direction of the wind even a hint of the ocean. Predominantly though it is the smell of grapes and sun-baked soil, pungent and earthy at the same time. There are some fragrances that have attempted to get the vineyard milieu down, most notably the three fragrances from Ginestet. Le Boise captures the moment after harvest when the processed grapes are barreled and aging but I haven't found a fragrance, until now, which captured the feel of the vineyard pre-harvest.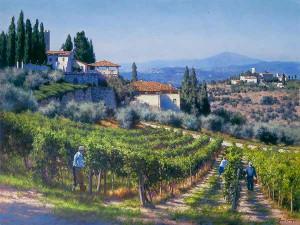 Alexandra Balahoutis has been making perfumes since 2000 under her Strange Invisible Perfumes label. Ms. Balahoutis is a believer in botanical perfumery and has worked diligently to distance her fragrances from simple aromatherapy bottles. Her mission is to use these aromatic components to tell fragrant stories and she has succeeded in doing that. Fragrances like Black Rosette, Lyric Rain, and Fire and Cream show off the wide range of emotions Ms. Balahoutis has at her command. She has never identified her fragrances as feminine or masculine but I would imagine she has more female customers than male ones. That should change with the first composition for Strange Invisible Perfumes made especially with men in mind, Peloponnesian.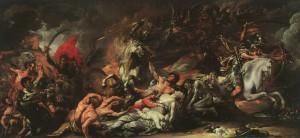 Ms. Balahoutis' inspiration was to create a fragrance that would evoke the smells of the Peloponnesian peninsula in Greece and in so doing make the wearer a character in his own mythology. She chose to use the classic grouping of Hesperidic notes but it is the heart of Peloponnesian that brings the vineyard milieu alive with smells of natural things ripening in the sun and it is unique and beautiful on my skin.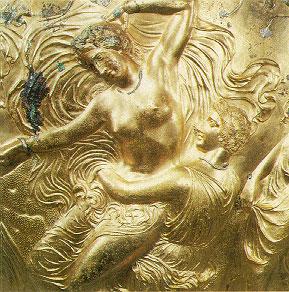 The opening moments of Peloponnesian are citrus as tart lime and juicy sweet orange intermingle to make it familiar but the use of the high quality botanical oils seems to make these notes sparkle a little more than they usually do. Perhaps there is a little sun trapped in the extraction process. The carrier alcohol Ms. Balahoutis uses is beverage-grade grape alcohol and that adds the slightly grapey accord underneath the citrus. This accord bursts into full-fledged life as this develops and it is paired with a sage honey accord that is herbal and sweet at the same time. It is opulent and as the grape quality intensifies this is like crushing a bunch of grapes in my hand and bringing it to my nose. The base mixes a mineral aspect of stony soil plus a salty breeze from the ocean. It is a dichotomy of earth and sea and goes with the vineyard milieu.
Peloponnesian has average longevity and below average sillage. As an eau de parfum Peloponnesian is very much a skin scent.
Ms. Balahoutis has created a masculine fragrance that makes me feel like I am Dionysus made flesh smelling of wine and honey connected to earth and sea. This is a story writ as large as the best Greek Mythology and as timeless, I think.
Disclosure: This review was based on a sample provided by Strange Invisible Perfumes.
-Mark Behnke, Managing Editor