Alexandra Balahoutis of Strange Invisible Perfumes phot via Instagram
Botanical perfumer Alexandra Balahoutis creates ephemeral natural beauties. I have long admired her exquisite perfumes ever since we met at the former Elements Showcase years ago in New York. In my mind, there is no doubt regarding neither the quality of her aromatic materials nor the originality of her compositions. I bought one fragrance in parfum form over 10 years ago – Arunima (2005), a gorgeous oriental with rare blue lotus amongst the other lovelies (it is now unavailable) – and I saved up a long, long time for it. How fortunate that there is now a mini bar, a coffret, so that one will be able to sample quite a few of these bijoux.
Here are the three that are amongst my favorites: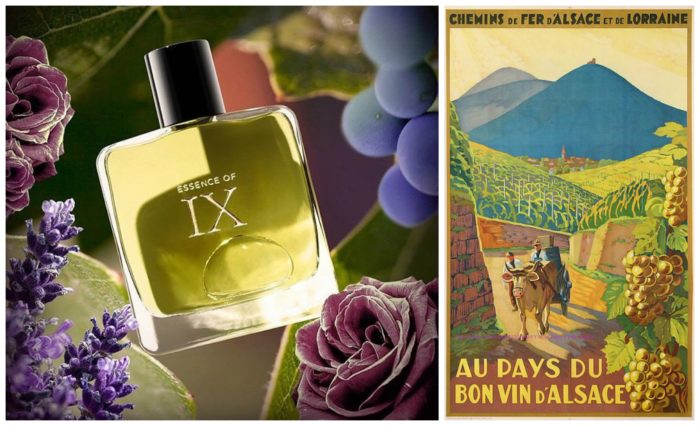 Strange Invisible Perfumes Essence IX via Instagram and Travel Poster "Chemin De Fer D Alsace Et De Lorraine Au Pay Du Bon Vin D Alsace"
Essence of IX: Dear Divine! This is my favorite of all: one sniff and I am back in the vineyards of France: the Loire, Bourgogne, le Sud, on the route de vin d' Alsace – just as I ventured as a young girl all by my wee lone. There is not one essence I don't adore: the piquant herbalcy of sage, the oaken cask, La Reine des Fleurs (ma rose), cassis, the ever-present lavande, the blissfully wistful and faintly animalic wild honey. Saints preserve us. I feel such intense longing and wanderlust every time I open my little vial; it sings to my restless blood with fervor. If it were within my means, I would loll about in it as one would with an ardent lover. Notes: white sage, hydrodistilled rose, black currant, lavender, French oak, wild honey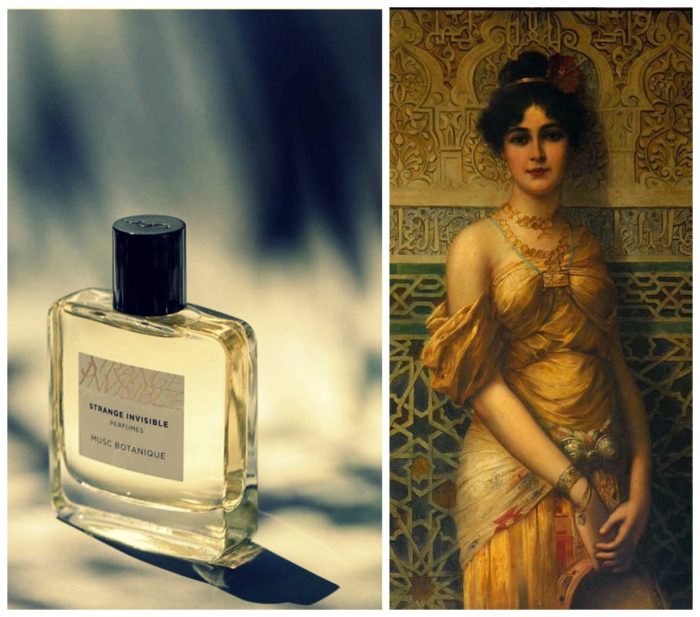 Strange Invisble Perfumes Musc Botanique and Dama Orientalista by Dubreuil
Musc Botanique is a musk to end all musks, quite candidly. Ambrette and frankincense are enamored; a sultry smoulder of geranium infiltrates that previously cool alembic. The amber note is such a diaphanous one; it endows a gauzy haze to the perfume as a whole. As with many botanicals, it clings closely to the flesh and speaks in hushed tones – like the walls of ancient mosques, where deer musk was once mixed with mortar and whispers still, centuries later. Notes: Egyptian geranium, frankincense, white amber, botanical musk (ambrette)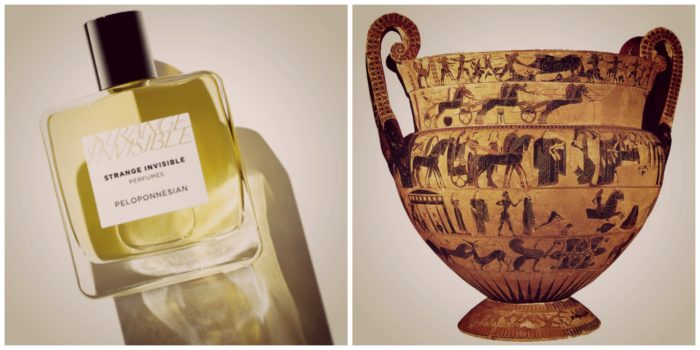 Strange Invisible Perfumes Peloponnesian and Ancient Greek Vase via wikipedia
Peloponnesian: Aromatic adventurer: Peloponnesian cries out to the seafaring wanderer, a current-day Athenian wink towards the ancient ones. This perfume calls into play Mediterranean elements: tonic lime and orange, the venerable cypress, familiar orange blossom much beloved by the Greeks, grounded by equine-redolent botanical musk – ambrette. A bracing restorative in any season, and particularly during blistering summer months. Notes: hydrodistilled orange and lime, cypress, orange flower, mountain sage honey, botanical musk
Disclaimer: Samples provided by SIP; many thanks! My nose is my own.
~ Ida Meister, Senior Editor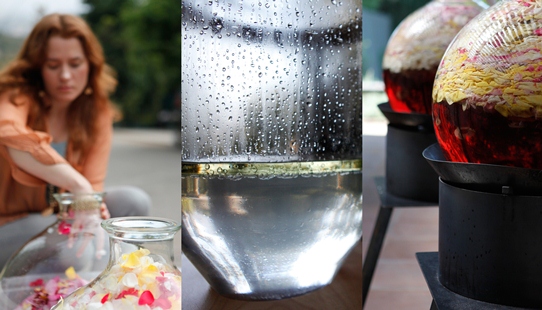 Alexandra Balahoutis – Hydro Distilled Rose via Alexandra Balahoutis
Art Director: Michelyn Camen, Editor-in-Chief; One of the most read articles since our inception is "In Defense of Botanical Perfumery as Olfactive Art" written by Alexandra Balahoutis who was a Guest Contributor. We encourage you to read it here
Follow us @strangeinvisible and @cafleurebon on Instagram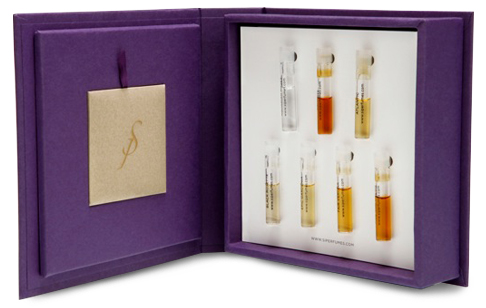 Thanks to the kindness of Alexandra Balahoutis of Strange Invisible Perfumes, we have the *mini-bar coffret (for one fortunate registered reader in the USA. To be eligible, please leave a comment with what appealed to you about the three perfumes reviewed based upon Ida's reviews and if you have a favorite Strange Invisible Perfume. Draw closes 9/4/2017
*Mini Bar Set Includes: Aquarian Rose, Atlantic, Black Rosette, Dimanche, Epic Gardenia, Essence of IX, Fair Verona, L'Invisible, Magazine Street, Musc Botanique, Peloponnesian, and Prima Ballerina
We announce the winners only on site and on our Facebook page, so Like ÇaFleureBon and use our RSS Feed… Or your dream prize will be just spilled perfume.