Have you ever wondered what it would be like to be involved in  the birth of a new fragrance? Like many perfumistos, the idea is intriguing.  I was fortunate to be the proud godfather to Sonoma Scent Studio's latest –Incense Pure.
 It started, as so many things do in these days of the internet, with a tweet.  Laurie Erickson, the owner of  Sonoma Scent Studio and @SonomaScent on Twitter, tweeted to me last June to ask if I would test one of her perfumes in the making. I immediately "DMed"  her YES.  I had never had the opportunity to be involved in the early testing of a fragrance and to see how it evolves from inception to the final  fragrance.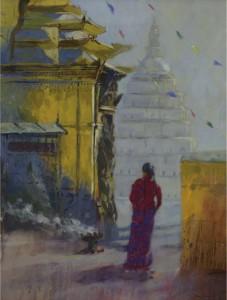 Laurie and I are 'friends-in-fragrance', and I admire her work . I have sniffed, corresponded and worn quite a few of her artisnal fragrances, but what an opportunity; for her latest 2010 release Incense Pure I was there for the whole ride. Every step of the way, until a new perfume was born. 
 In August of 2009, I recieved an e-mail  from Ms. Erickson,which  read  "I've been playing with Encens Tranquille (ET) (2007)  to work the " new oakmoss"  into it, but I am considering softening it as well. Now I have a couple interesting  directions and may want to make this  into something new, a different incense option, and keep ET the same for those who don't want it changed", she  wrote. "The amber incense needs some heart notes added both for complexity and for softening.  I'm thinking about some light floral notes (giving up on worrying about keeping it in the tradition of ET).  My main goal was to make something with prominent frankincense, sandal, and labdanum.  I've tried neroli in it and like it.  Rose might be another option, or maybe even mimosa.  Anyway, I think it's an interesting base blend but needs something else…  I like the tabac in there but not sure everyone will so I'll be curious for feedback on that.  Probably depends on where I go.
Thus begun my journey into a new olfactive creation.
 My response to the first  'test' sample was that the incense was a little too muted and seemed to get lost especially compared to many of the notes that were there.
 It wasn't until January of 2010 that we picked up the testing trail again. Ms. Erickson sent me two versions to try 4 & 4b. In both of these she had chosen to add myrrh to the frankincense in the center and it added a lot of depth to things. The real advance here was an addition of elemi in 4b. Just that one note was the only difference between these two but it made a world of difference in how much more rounded 4b was over 4. It was the next set of test samples that I thought really added the last needed key element to Incense Pure.
Ms. Erickson's description was "I decreased the musk a bit, increased cistus, decreased labdanum (proportionate to the cistus increase), increased orris, increased vanilla just a tad to make up for the decrease in musk, and did use the elemi.  This balance works well for me and I'm curious if it works on others.  I like the additional cistus and reduction in labdanum.  It still changes over the first hour and still segs into that cozier base, but the cistus and orris come out a bit more this way.  The opening has a little freshness from the elemi." The cistus really made this fragrance begin to sing but it was very, very dry.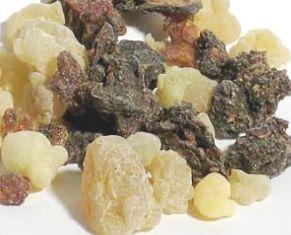 We would trade a few e-mails about the dryness and how to solve it and the next batch of testers would be three possible solutions; more of an aldehyde already present, some cedar and vetiver, and some more vanilla absolute. It was the last tweak that we had the most back and forth about. Ms. Erickson was worried adding enough vanilla to offset the dryness would add an undesired sweetness to the sandalwood drydown which was now one of the best things about Incense Pure at this stage. The cedar and vetiver had an unpleasant stage that persisted for about ten minutes on me, the aldehyde by itself wasn't a real improvement but the vanilla did make the fragrance less dusty without going sweet in the drydown, I think we were both pleasantly surprised. With that in hand I would receive two more testers one with just the vanilla and no extra aldehydes and another with the extra aldehydes in it. This was the point where it felt like it was finished to me. The tester with only the extra vanilla had distinct developmental phases and was a clear incense fragrance. After another week or so and some more input from other testers that was the one that would be Incense Pure.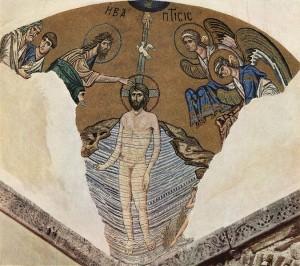 Incense Pure starts with a wonderful dry pure frankincense note that rises to the nose and it is complemented with the elemi which allows a further transition to an even more resinous heart of incense as Ms. Erickson combines labdanum and cistus extract along with smooth helping of myrrh. If you are a fan of incense this middle phase of development of Incense Pure is blissful. The lingering aspects of the frankincense from the top plus the smoky feel of the cistus, and the sweet myrrh is beautiful and especially long lasting on my skin. As these incense notes persist the most beautiful sandalwood note,  unfolds  in the drydown and the slightly resinous and sweet woody accord enhance the incense that preceded it perfectly. As I mentioned above there is vanilla here but it is used as a connective note and never really does anything but smooth out the final stages of development. The only real sweetness in Incense Pure comes from the myrrh and the sandalwood and it is a perfect balance.
Incense Pure has excellent longevity and average sillage.
This was  a wonderful experience;I learned how what a single ingredient out of balance can do to change a fragrance. With Incense Pure, Ms. Erickson made all the right choices and has created a beautiful, deep incense fragrance, and that seems appropriate for Holy Week.
 I lit a cigar.
Disclosure: The samples mentioned in this story were all provided by Sonoma Scent Studio.
EDIT: Laurie Erickson has also given more detail behind the creation of Incense Pure in her blog at the link below:
http://sonomascent.wordpress.com/2010/04/04/review-of-incense-pure-and-more-about-the-testing-process/
 – Mark Behnke, Managing Editor