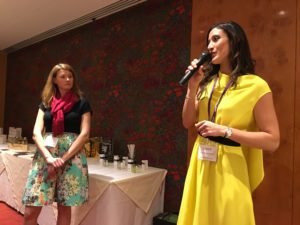 Brittany Bell of PerfumeSchool New York and Cecile Zarokian
What NYC has been missing is a Perfume School open to the public where one can learn from the masters. PerfumeSchool New York is a welcome additon where lay people can learning the art of bespoke perfumery "Guild to Glove" where classes are offered with distinguished perfumers.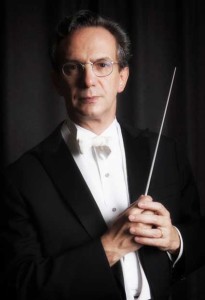 During Sniffapalooza Spring Fling, Representative Brittany Bosch talked about the The PerfumeSchool New York. Much to my surprise, I learned they held their first class was with Fabio Luisi, of FL PerfumesMarch 15, 2016. Fabio Luisi is the natural perfumer and world-renowned musician and conductor at the Metropolitan Opera and a member of The Natural Perfumer's Guild member. In his course, "The Passion and Art of Fragrance," Mr. Luisi shared with students his secrets for creating perfumes using natural substances from all over the world such as frankincense from Oman, myrrh from Ethiopia, and vetiver from Haiti.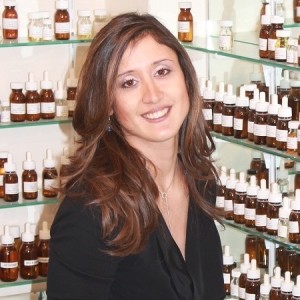 Cecile Zarokian
On May 3rd & 4th PerfumeSchool New York has a special two day intensive day course with one of our favorite perfumers, scent star Cecile Zarokian "Introduction to Fragrance."
No stranger to CaFleureBon readers, Cécile Zarokian has created sixty fragrances for various brands of the niche perfumery market, such as Jovoy Paris, Jule et Mad, Xerjoff, MDCI, Laboratorio Olfattivo, MasqueMilano Fragranze, Jaques Fath Essentials and the entire Château de Versailles scented candles collection as well as candles for Jovoy Paris.
In this two-day, four-part series learn the basics of perfuming with Cécile. As readers may remember from her article for our Young Perfumer Series, Cécile graduated from ISIPCA (Institut Supérieur International du Parfum, de la Cosmétique et de l'Aromatique alimentaire).
Perfumery Basics & How to Create a Cologne
May 3rd, 2016 (10:00am – 1:00pm)
In this class students will learn the basic techniques and methods of perfuming and learn the overall process for creating a fragrance. After learning the foundations, each student will try their hand in creating a simple cologne as a basis of understanding.
Olfaction of Raw Materials
May 3rd, 2016 (2:00pm – 5:00pm)
After the morning's introduction, together with Cécile each student will further explore the olfaction of raw materials, smelling different essential oils, absolutes and chemicals, learning how they evolve and how to associate their characteristics in order to compose accords and fragrances.
How to Build an Accord
May 4th, 2016 (10:00am – 1:00pm)
Building upon the previous classes and our understanding of scent, each student will learn how to build an accord – a perfect blend of several ingredients to create a completely new, unified odor impression such as jasmine or lily. A simple unified accord could be used as a simple perfume like soliflore, fragrances replicating the scent of a single flower, or layered with others to create more complex, sophisticated and deep fragrance.
How to Make a Fragrant Candle
May 4th, 2016 (2:00pm – 5:00pm)
In this final class, each student will transform a perfume into a candle learning how to incorporate fragrance into a semi-solid carrier, such as wax, and how to change and adapt ingredients and amounts from a fine fragrance to a scented candle.
The cost for the two days is $600. If you are interested in one class, price is available on request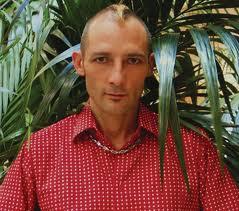 Christophe Laudamiel
On May 31st, PerfumeSchool will take a look back in history with Christophe Laudamiel's "Osmotheque and the History of Perfumery." Christophe Laudamiel received his Creative Perfumery Degree in 1997 from the Procter & Gamble European Center where he was Senior Perfumer. In 1999, he received the Procter & Gamble Special Recognition Award for his work in fragrance creation, especially
Where: 213 West 14th Street, New York, New York 10011
Call: 212 661 8074 or visit PerfumeSchool NewYork Website
PerfumeSchool New York will expand their program in the Fall of 2016 to include a state licensed career development program. Founded in 2003 by Creative Director Eileen Johnson, PerfumeSchool NewYork is an offshoot of FlowerSchool New York a prestigious center for the floral arts in New York City.
Michelyn Camen, Editor in Chief
Via PerfumeSchool New York and Sniffapalooza Spring Fling