As my first Sniffapalooza event drew near I felt like a young filly at the starting gate, raring to go start sniffing all kinds of brand new fragrances hot off the factory floor or out of the artisans perfume workshop. I had only a slight focus other than the vague desire to consume everything aromatic I could get my sniffer into and that was when a friend asked me to find him a fragrance I thought might suit a "Farmer-Musician-Taurus-born in the year of the Tiger". Hokay. A man's fragrance I would find.
I did indeed fall in love not with one men's fragrance but with several. My first love at Sniffapalooza Fall Ball was: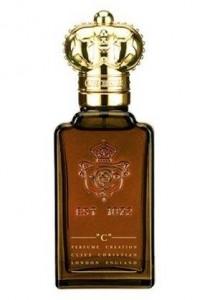 C for Men by Clive Christian
As antique wooden fans wafted this beautiful fragrance through the Bergdorf Goodman breakfast room an audible sigh emanated from the seated guests. The quality of materials and expert perfumery render this gorgeous new men's scent a beloved classic at first spray. The leathery-woody-cologne-y full bouquet quieted my mind and deepened my breath with each "come back for more" sniff of my wrist. A very manly scent I was reminded of an old Winston's commercial,
"Until I find a real man I'll settle for a real smoke". In our Perfume world I would change this to, "Until I find a real man I'll settle for C for Men by Clive Christian"
My second love at Sniffapalooza Fall Ball was a unisex scent: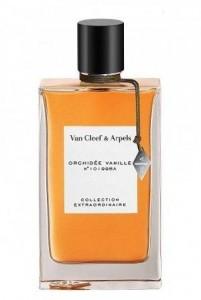 Orchidee Vanille by Van Cleef & Arpels
As much as a love vanilla I was delighted to rediscover Orchidee Vanille by Van Cleef and Arpels. It is as delicious as a bowl of Haagen Daz vanilla Bean ice cream without the calories. As my companion of the moment commented…this scent says "who is dessert?"
My third love at Sniffapalooza Fall Ball was a beautiful unisex cologne: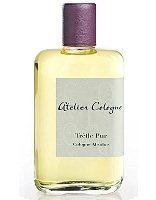 Trefle Pur by Atelier Cologne
Trefle Pur (pure clover) could be fairly described as "a roll in the hay" a bright, green, citrusy, summer fresh meadow grass scent. Absolutely lovely, I could apply this daily and never get tired of it. I would say this is a perfect men's and women's cologne, and a perfect gift. I love the purity and happy charm of this scent.
This scent says "fragrant green bliss"
My fourth love at Sniffapalooza Fall Ball was another unisex scent: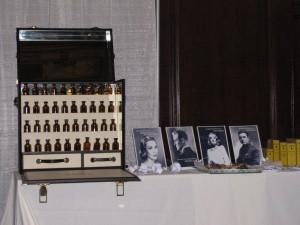 Lovely Patchoul by Krigler
Described by Krigler as "sweet and woody" lovely patchouli dries down to a dry patchouli vanilla accord with a full sillage of powdery amber-y vanilla musk throughout a long and lovely relationship with your wrist after applying this perfume.
This scent says "Come close"
My fifth and final love at Sniffapalooza fall Ball…another unisex scent: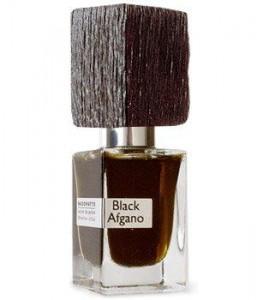 Black Afgano by Nasomatto
I look forward to sampling this scent on me as I fell in love with it on someone else at Sniffapalooza Fall Ball. Because I was unable to fully receive the bouquet from beginning to end I can only say that the drydown is an especially delicious fragrant full bodied oud. I got hints of the other notes such as tobacco, coffee, incense and smoke and would certainly describe it as multi-layered, rich and hypnotic. To use a Nepali word, this scent says "Sayatees" meaning "fully satisfied".
Did I find an answer to my friend's question at Sniffapalooza? Did I find him a scent perfect for a Farmer-Musician-Taurus-Born in the Year of the Tiger? I would say yes, several. Wood and Spice, a new scent by Creed seemed rather perfect. I loved it and would think of it as a day scent for a man (or woman, let's be honest I'm wearing pretty much all "men's" scents these last weeks) with the C for Men by Clive Christian being a fuller bodied scent for night. The Trefle Pur should be spritzed on with abandon after shaving, or showering, as a lovely fresh day cologne. The two "dessert" type fragrances Orchidee Vanille and Lovely Patchouli by Krigler….well, please save them for dessert ladies and gentlemen, these fragrances could get you in trouble at the office.
The Black Afgano? As I said, I have yet to try this scent on myself to be able to give a full scent report. I would have to say this one is a rather private love affair for now.
–Monica "Skye" Miller, Natural Perfume and Senior Editor