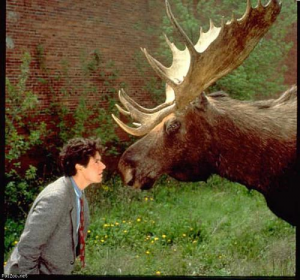 Alaska has been a source of quirky inspiration for many artists so it is not a surprise that the majordomo of Smell Bent, Brent Leonesio returned from his trip full of inspiration. After a summer visit to Alaska Mr. Leonesio created five new fragrances and they are all tied together with equal parts Mr. Leonesio's trademark guerilla style of perfumery and ingredients indigenous to America's Last Frontier.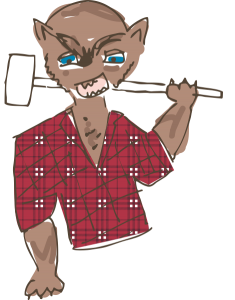 Werewolf Lumberjack shows this hybrid of Smell Bent Style and Alaskan inspiration the best as Mr. Leonesio takes a filthy dirty musk and tosses in a log or ten of freshly cut wood. For those of you who are fans of Mr. Leonesio's musk skank fest Untitled No. 8 for Luckyscent, Werewolf Lumberjack adds a slug of wood and tones the musk down a tiny bit. I love Mr. Leonesio's way with unapologetic musk and so Werewolf Lumberjack is my kind of fragrance.
She Wolf also uses musk and wood, cedar, but it is also surrounded with a bunch of sweetness. This time the skank is dressed up to look all sweetness and light but underneath lurks the same animalic base. Vanilla, patchouli, and citrus are the remaining players and they turn She Wolf distinctly almost sugary sweet. Just as you get close the musk leaps out and reminds you there is something not so sweet behind the pinafore. This one was a tad too sweet for me at first but once the musk came to the fore I found it much more interesting.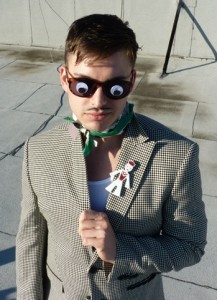 Totem Eclipse (Of The Heart) lets the wood do all the heavy lifting as cedar and evergreen are the stars. The note list mentions champaca and the much more interesting skunk cabbage but I can't say I found any evidence on my skin. There was musk again but this is a botanical musk made up from natural sources and it adds a great contrast to the woods. Totem Eclipse (Of The Heart) is a woody wonderland and the botanical musk ties it together in a nice way.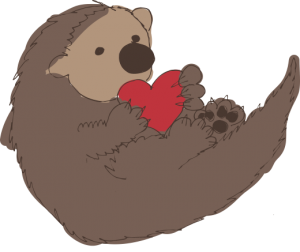 Otter Luvr is the most unusual of the five fragrances and depending on what your tolerance is for unusual, that will determine whether you like it or not. I like unusual and I really like unusual when Mr. Leonesio is serving it up. I think Otter Luvr was supposed to smell like a wet otter fresh from the water and ready for love and darn if the man didn't pull that off. Bay, oakmoss, and algae absolute create a slightly spicy wet fur accord. Ambergris, castoreum, and musk create an animalic accord. Together this should be difficult but once I wore this for a few minutes I found it oddly compelling in a poking a sore tooth with my tongue kind of way.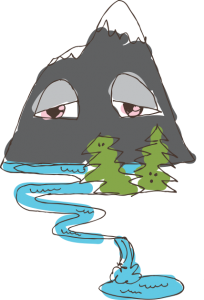 Mountain High was my favorite of the North by Northwest Collection; surprisingly it was the only one which did not have any musk at all in it. The central note is a sticky concentrated cannabis mixed with balsam, lavender, vanilla, and sandalwood. Cannabis is one of those notes I wish more perfumers would use because it has a rich vegetal character crossed with a resinous spine. When used right it adds a great feel of exoticism to a fragrance. Mr. Leonesio showcases all of the best facets of cannabis in Mountain High. Lavender is a great choice in the early going and as the fir and vanilla arrive it brings out the resinous side of the cannabis. Sandalwood is a great partner for cannabis as it makes the end of Mountain High an apex.
All of the Smell Bent North By Northwest Collection are perfume oils and thus have average longevity and below average sillage.
I am once again impressed by Mr. Leonesio's artistry. He has a distinctive style and each new collection shows his development as a perfumer. North By Northwest is the latest example of this process.
Disclosure: This review was based on samples provided by Smell Bent.
–Mark Behnke, Managing Editor