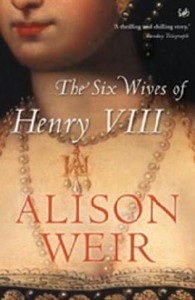 "Bedded,Divorced, beheaded, died; divorced, beheaded, survived."– Liza Wade, Contributor
This refrain often serves as a soundbite for the tumultuous chain of events which defines the notorious series of marriages of King Henry VIII of England. However, it was a complex sequence of events shaped by the political, religious, and philosophical spheres of the Renaissance in 16th century Europe which fed the beast that became a king's marital history.
The winner of a dram of Guerlain L'Heure Blue sponsored by www.Guerlain.com is: Lisa A
The winner of two samples of Boadicea the Victorious Divine sponsored by www.luckyscent.com is Samberg
Please contact Michelyn@cafleurebon with Wives in the subject by May 7, 2011 and shipping information. There is no redraw.