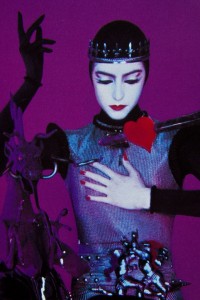 The perfumes of Serge Lutens and I have a twice a year love affair. My absentee lover beckons; this scented encounter fills me with impatience, lust, and the desire to fall in love again. Although my scented lover sometimes disappoints, bewilders, even irritates me, our perfume history has been more pleasure than not. And when it is painful I still return.

I can smell the scented signals from a distance, and I place touches of M.Lutens fragrances here and there on my skin while I wait; I read each new press release of an upcoming Serge Lutens like an oracle. Once I try each new creation, I am attracted to the most complex, the fragrances with a little more sensuality, femininity and mystery. Many are puzzles I cannot always solve. (His last two compositions Boxeuses et Jeux de Peau"), pleased me immensely.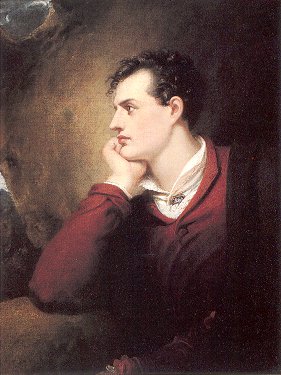 My first image when I encountered Vitriol d'Oeillet was being immersed in an atmosphere of the 18th century, that of the Romantics. The magic of this fragrance, like the great poets of the time, can make me weep and laugh; songs of innocence (William Blake) tinged with seduction.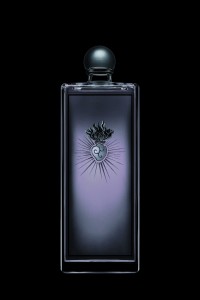 Vitriol d'Oeillet… It suits the décor of its totally beautiful boutique located in the gardens of the Palais Royal…dark, mysterious, extremely elegant and hedonistic.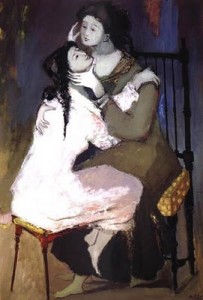 And it is very aptly named, with, a little note of humor, a reference to the vitriol. The floral of the earth that is between heaven and hell…sulfurous acid infuses the spicy oriental.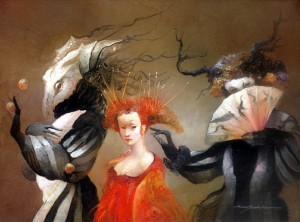 For the first few seconds on the skin, the carnation bouquet explodes as if freshly cut at dawn, yet it is imbued with all the mystery of the night lingering in the opening The notes swirl and beckon around the carnation enhanced by the spice of cloves, cooled by violets. Ethereal, then oriental until a double peppery note (pink and Cayenne) piques the senses; for a moment you shy away but surrender to its heat and wander into the realm of the wanton and surreal.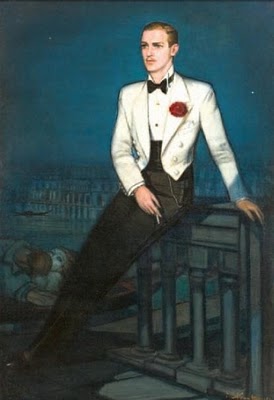 The duality- the carnation in the button hole of an English gentlemen, and carnation between the teeth of a femme fatale. Serge Lutens revives floral grandeur (as he did with beautiful "Tuberouse Criminelle") but Vitriol d'Oeillet has a touch of the animalic lurking behind its sophisticated appearance. Perhaps a step into the night side, where its always three o'clock in the morning , the witching hour and danger is in the air.

Vitriol d'Oeillet is sold exclusively at the Salons du Palais Royal (Paris) since the beginning of June and will be available worldwide on 1 September.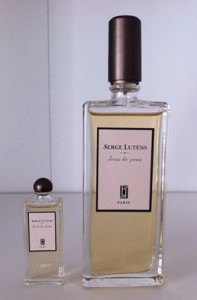 Editor's Note this is for comparison only, it will be Vittriol d'Oeillet, in its flacon featured above
Emmanuelle Varron, Senior Editor
Art Direction and translation by Michelyn Camen, EIC

For those not lucky enough to discover "Vitriol d'Oeillet" in Paris, we offer CaFleureBon readers a chance to experience this changeling carnation courtesy of www.sergelutens.com. Please enter a comment about your favorite Serge Lutens fragrance and if you are attracted to the dark side or the bright side of perfumery in general and you are eligible to win a miniature 5ml. Draw ends July 21 2011