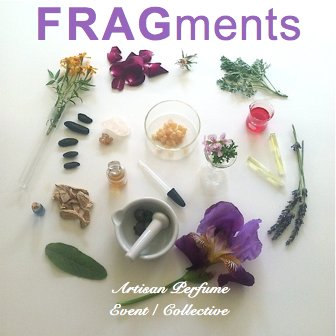 The Independent and Artisan Perfumer community has been gaining enormous media and consumer attention over the past few years and the place to soak in the scent, meet and greet American fragrance innovators will be at the second annual FRAGments Underground, Indie and Artisan Collective Saturday, June 7, 2014, the brainchild of Maggie Mahboubian, a former architect and the owner of Parfums Lalun who has also been a Guest Contributor for CaFleureBon. "Artisan perfumery is a growing movement where individuals are exploring unique olfactory directions through a variety of fragrant media and palettes" says Maggie Mahboubian, founder and curator of FRAGments. "However, very few venues exist for these perfumers to present their handcrafted work. FRAGments will fill that gap". She adds, "It will provide a small scale, intimate forum for artisan perfumers to interact directly with their audience". Another unique aspect of this event is that it will define a community and spotlight the art of fragrance design through interpretive and experimental work". The Exhibition will include educational seminars as well as a pop-up shop where consumers and journalists can sample, sniff and spritz the latest creations of over a dozen perfumers who hail from around the country.
FRAGments – Artisan Perfume Event/Collective
June 7, 2014 – 12pm-6pm
Skinny Studio – 5025 York Boulevard, Los Angeles 90042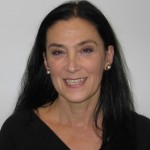 Dr. Ellen Covey
The day will begin with a 11am-12pm Presentation by Dr. Ellen Covey on Scent Perception followed by discussion, before opening the Collective Exhibit and Pop-up Shop from 12pm-6pm.
Left: Dawn Spencer Hurwitz with Amber Jobin, Mario T Gomez, Irina Adams
Presenters include many perfumers featured in our Profiles in American Perfumery series, such as Sherri Sebastian of Sebastian Signs, Ellen Covey of Olympic Orchids, Irina Adam of Phoenix Botanicals, Paul Kiler, PK Perfumes, Tania Reuben of Pure Natural Diva, Heather Kauffman of Jolie Laide Perfume , Amber Jobin of Aether Arts Perfume , Dawn Spencer-Hurwitz of DSH Perfumes , Libby Patterson of Libby Patterson Organics, Mario Gomez, Mario Tomas Perfumes, Lisa Fong, Artemisia Natural Perfume as well as Artists Iris Moore, Martynka Wawryzniak, and Artist Daniel Krasofski, Perfumer/Artist of The Institute for Art and Olfaction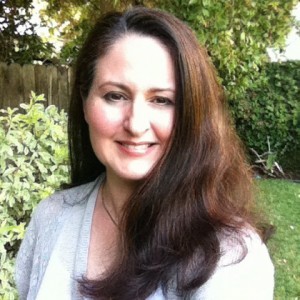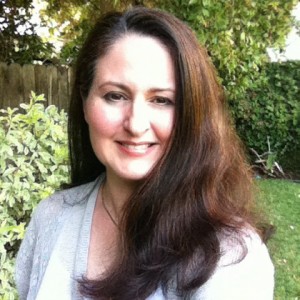 FRAGments Founder and Perfumer Maggie Mahboubian
Event Highlights and Notables
*Professional perfumer Sherri Sebastian, founder of Sebastian Signs Fragrances will present her Purusa (pure consciousness) collection that was featured by Women's Wear Daily for its innovative use of Argan gel as a perfume base.
*Ellen Covey will present Olympic Orchids "Blackbird", finalist for the 2014 Institute for Art and Olfaction Awards (artisan category), as well as two new fragrances, "Sakura" and "African Orchid".
*Irina Adam of Phoenix Botanicals will present new perfumes conjured by the flora,fauna, sea and storms of Hawaii.
*Heather Kaufman will launch a new perfume called "Cléo de 5 à 7" with notes of pink lotus, sandalwood, ambrette and agarwood that evokes the scent of a 1960's leather clutch purse with perfume and lipstick inside.
*Amber Jobin of Aether Arts Perfume will present "John Frum", winner of the 2014 Institute for Art and Olfaction Awards (artisan category), a perfume inspired by the cargo cults of Vanuatu and featuring a locally sourced Kava Kava note and one of CaFleureBon's top perfumes of 2013.
*Artist Iris Moore will present a "progressing" group of scents built on a goat tincture: "adDAMnation", "RUMination", "ABOmination", "SUBlimation" and "CULmination".
*The "Smell Me" project by Martynka Wawryzniak will be on display along with the fragrances reconstructed by Yann Vasnier.
*Daniel Krasinski's historical interpretation of perfumes from the Medici era will be presented as a tableau "parlant" installation.
*The IAO will present art-based olfactory projects 'Accident' (Austin Young and Brent Leonesio) which is another CaFleureBon Award winner of 2013. 'Three Worlds' (Ashley Eden Kessler and dublab) that translates electronic into fragrance. The process of scent creation will also be shown.
info via Maggie Mahboubian
–Michelyn Camen, Editor in Chief