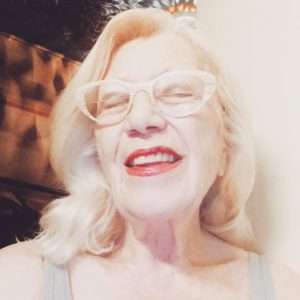 The Ageless Beauty of 76 year old Perfumer Vero Kern of Vero Profumo
"Youth has no age." – Pablo Picasso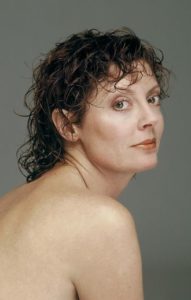 Actress activist Susan Sarandon is 69
Twenty-five years ago I married a man several years my junior. At the time friends accused me of robbing the cradle. Technically I qualified as a "cougar", but age was never an issue between the two of us. Sadly, our attitude about age is not reflected by society at large.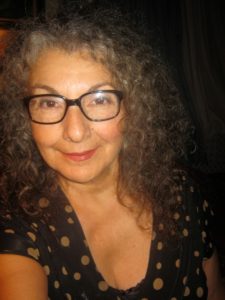 Marilyn Ciafone Olson, semi-retired writer, painter and political activist living in St. Louis, MO. is in her 60s. photo courtesy of Marilyn and Bruce Olsen
Liz Ryan, feature writer for forbes.com, has this to say: "Age discrimination is everywhere. I hear more examples of age discrimination than I hear about sex discrimination, racial discrimination and every other kind put together. Mean spirited or thoughtless age profiling pervades our culture and even influences how we write and talk about fragrance.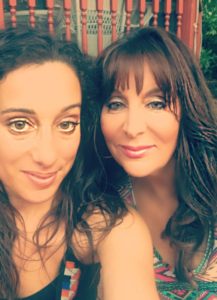 Editor in Chief Michelyn Camen Of ÇaFleureBon is in her 50s and her 30 year old niece Stevi 2016
Yes! I am referring to such pejorative nonsense as the ubiquitous "old lady fragrance", "scent of an old woman", "granny juice" and "aunty-scent". Other cop-outs include "girly frag", "teeny-bopper spritz", "your grand daughter's fruitchouli" and "chippy chypre". Remarks like these, no matter how clever, are so subjective as to be meaningless to anyone save the person who penned them and possibly offensive to at least one third of the population. Political correctness aside, dismissive comments often reveal more about the writer than they do about the perfume.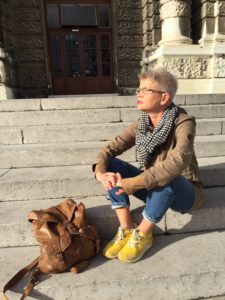 Valerie Sperrer AKA the Cookie Queen Contributor for Australian Perfume Junkies in Vienna 2016 is in her 50s (Photo courtesy of Valerie Sperrer)
As we get older body odor changes and olfaction diminishes. That being said, should we smell like who we are right now- in real time – or smell like who we want to be – a baby, a nubile tween, young jock, elegant matron, revered grandparent or something else? Also, even though "oldsters" tend to wear mass quantities of heavier perfumes, excess is not necessarily a factor of age. When I was young my application of fragrance was so liberal that my music comp professor took me aside, one hot spring afternoon, and advised me on the appropriate use of perfumes and colognes. I remember his exact words – and ignore them to this day.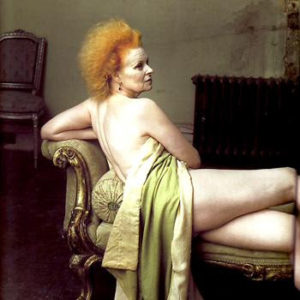 Vivienne Westwood 2009 grandmother of punk is in her 70s
Historically, scents of certain flowers, fragrance types and even individual perfumes can hallmark an era. Also, there is no doubt that memory and association affect the perception of a fragrance and the other way round! One man's grandmother could be another's Lolita and the youthful scent of today might be the offensive scrubber of tomorrow.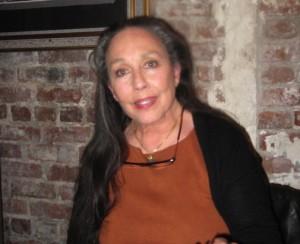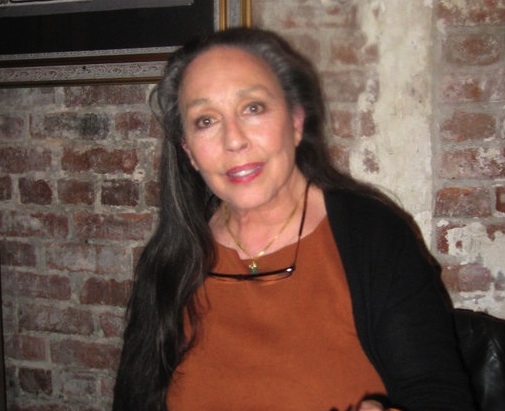 Natural Perfumer Jeanne Rose is in her 80s
Thinking about age profiling and perfume brings to mind the 1953 fragrance mega-hit, Estee Lauder Youth Dew by Josephine Catapano. Sixty-three years after introduction Youth Dew remains a polarizing force in perfume-land. Years ago Estee Lauder described Youth Dew as "a very, very sexy, modern fragrance".(2) Comments on current blogs and forums read like this: "The smell of seduction", "powdery old hag", "the dreamiest and the creamiest", "stinky and outdated". John Oakes in his "The Book of Perfumes" (1996) refers to Youth Dew as: "… a perfume for evenings only…It's certainly X-rated, so keep Granny well away from it in case she gets ideas beyond her capacity!"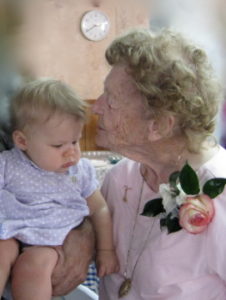 Gail's husband's grandmother Irma Morrison age 100 with baby
"It takes a long time to become young." – Picasso
What do you think? Do age related comments effectively describe fragrance or are they simply thoughtless profiling?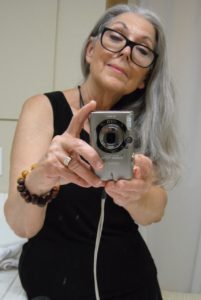 Gail Gross is in her 60s
Gail Gross, Contributor
1 Ryan, Liz, "The Ugly Truth About Age Discrimination", forbes.com, January 31, 2014.
2 Oakes, John, The Book of Perfumes (Sydney: Harper Collins, 1996), 279.
Editor's Note: Gail has joined the team of CaFleureBon as a weekly Contributor. Please give Gail a warm welcome