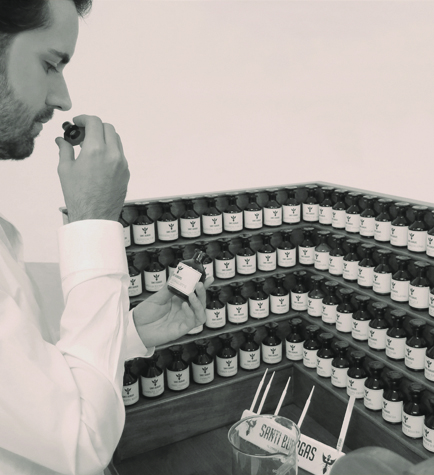 Santiago Burgas Bou
Santiago Burgas Bou of Santi Burgas, enigmatic Spanish designer and perfumer creates his fragrances to articulate his Aesthetic. A visibly almost ethereal man, yet through his hands, slight and gentle of feature, a story is woven of such a clarity as to be the proverbial unstoppable force. Santi Burgas is a Barcelona House founded in 2008, The White Collection was premiered at Esxence, Milan 2015, and Santi Burgas Oikb was released in 2016.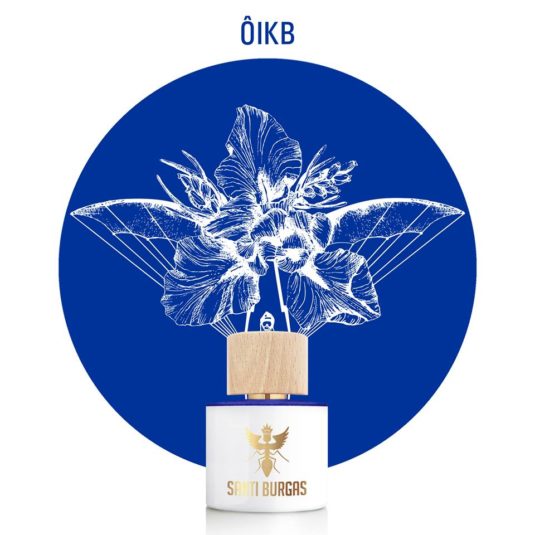 Santi Burgas Oikb
I have never encountered such definitive and clearly expounded scents. Bold directness is reflected in the clean white ceramic bottle. Within, a similarity with the visceral expression of Terroir in a good wine.
Dark Blue, Javier Cortina©
"Eau International Klein Blue. Your blue color is my blue scent. "At first there is nothing, Then there is a profound nothingness, After that a blue profundity." Yves Klein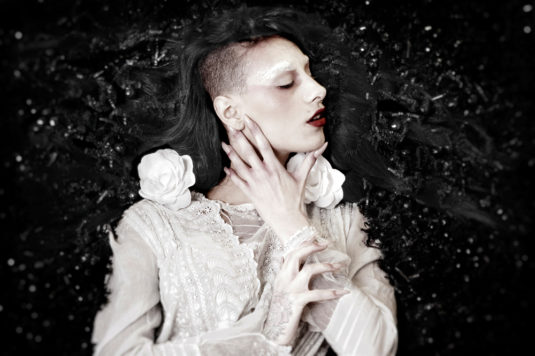 New and Dark, T J Bright Photography©
Abstract Blue of Sky and Sea, the inspiration for Santi Burgas Oikb is deep hued profundity and expansive space, the sanctity of immersion in a penetrative exploration of colour. As homage to Yves Klein work, International Klein Blue, Santi Burgas Oikb draws me inexorably to a point of passing through the colour to explore what may be beyond. It is a deeply synesthetic scent. Within it I am held in a suspended sense of experience, its sublimity a holding of breath, uncertain of which sense I am utilising the most. It is a pleasurable challenge to the boundaries of perception.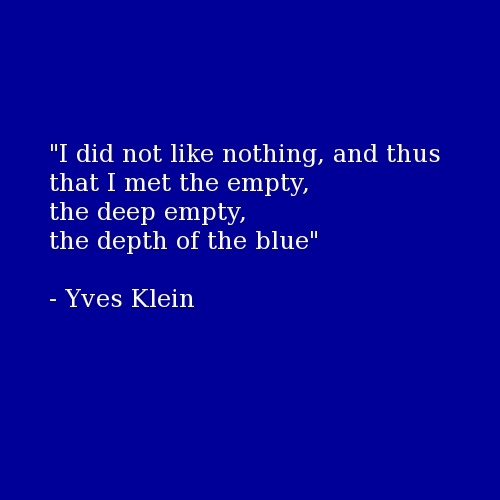 Yves Klein©
Much more than a colour, so much more than a scent of a colour… Lavender and Iris are given wings to fly in this creation, Santiago goes always straight to the heart of the matter, there are no layers of deception here, one would assume a powdery Iris explosion of unparalleled proportion, yet it is upborne into a euphoric liberation by the Black Pepper and Nutmeg, a sweet nuttiness akin to macadamia toasted and presented on a table of white linen graced with the Lavender. In this unison they are revelling in a symbiotic dance that unveils them both in a new light, of edgy modernity.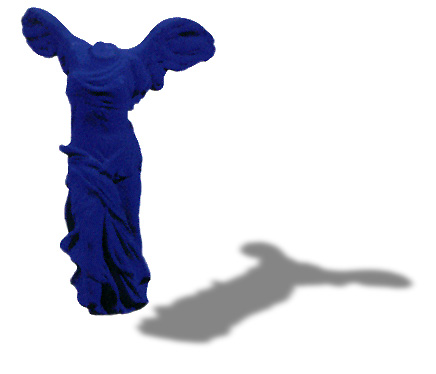 Victory of Samothrace, Yves Klein©
Riding out of the misty powderiness of vintage Iris and Lavender emerges an expression that is vital and renewed. A rising creaminess of Tonka sits in swathes of textures around me, bluest, rarest cobalt textural quality of folds of silk. Immortality liberates me within the Cedarwood and creamy Leather.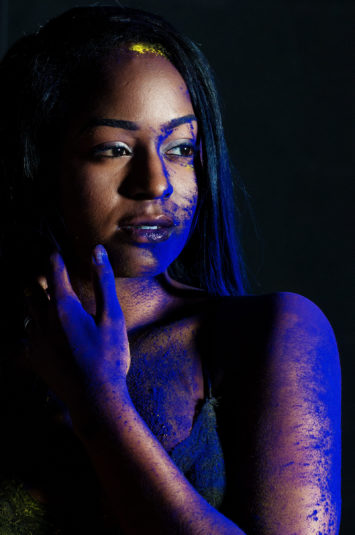 Holi Powder, BW and Raw Photography©
A determinedness of singular vision as the deeper notes yield themselves up into the stratos of blue. If the rush of air under a feathered wing in the bluest of soaring heights has scent, this is it. Enter this zone of freefall and see with clear unimpeded sight, a scent of the Blue. With incredible sillage Santi Burgas Oikb remains in beautiful tracing delicacy, like a lover's fingers tracing the waking. Notes: Grasse lavender, Iris, Black Pepper, Nutmeg, Virginian Cedarwood, Leather, Brazilian Tonka Bean & Pierre d' Afrique.
Opinions and Nose my own, Samples received with thanks at Esxence from Santiago Burgas Bou, Santi Burgas.
–Danu Seith-Fyr, Contributor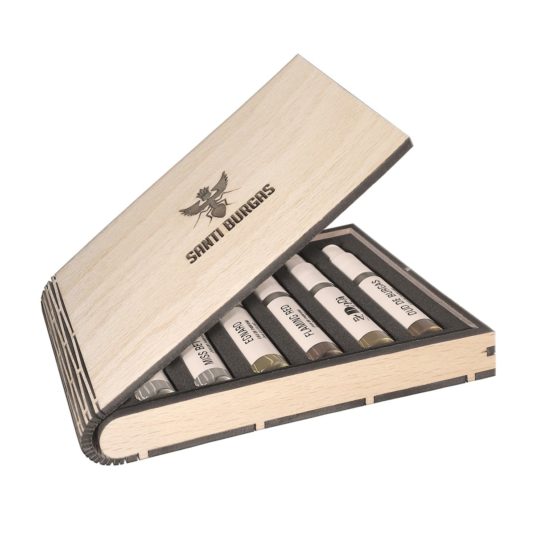 Thanks to the generosity of Santi Burgas, we have a complete set of samples of the White Collection (including Santi Burgas Oikb, Miss Betty Vair,Egnaro, Flaming Red, Eau Dada, and Oud de Burgas for one registered reader Worldwide. To be eligible, please leave a comment saying what appeals to you about Santi Burgas Oikb based on Danu's review, what other Santi Burgas perfume you would like to try and where you live. Draw closes 7/18/2018
We announce the winners only on our site and on our Facebook page, so like Cafleurebon and use our Blog feed…or your dream prize will be just spilled perfume.