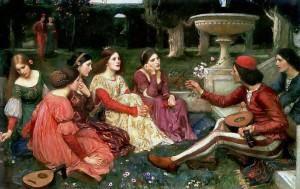 In August of 2008, Roxana Villa decided to create a Birthday Balm for herself.
This buttery botanical scent was so beloved that she made it part of her line…
And finely honed it further.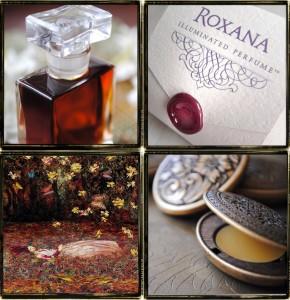 Now under the name of Cimbalom, Roxana has just launched the liquid perfume under the light of the full blood moon [October 22nd].
The cimbalom is related to an ancient stringed instrument that resembles today's hammered dulcimer- an instrument of which fair Roxana is very fond.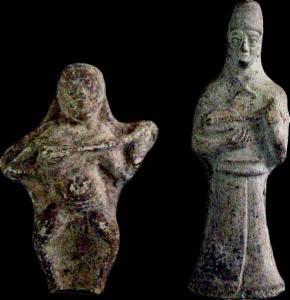 This instrument was common among Romani peoples; it was first produced in quantity in Pest, Hungary in1874, by V. Josef Schunda, master piano maker.
Given this background music [as it were!], and Master Gregorio's breathtaking painting Enchantment–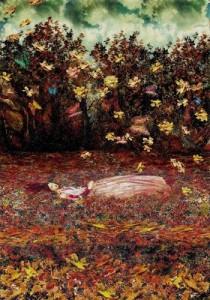 It should come as no surprise that Cimbalom exalts the chiaroscuro of the season, with its marriage of depth and illumination.
Rox has alchemized her own jasmine sambac, tinctured fresh from her own garden, and wed it to three different jasmine absolutes.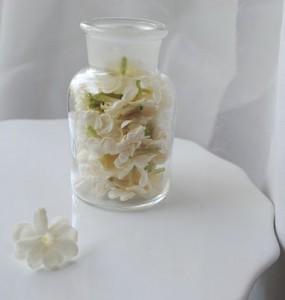 Ginger and orange essences add their bright faces; labdanum and Indonesian patchouli intimate the depths beneath, the fluid subtext that anchors all.
Jasmine [as Roxana lyrically posits] is dually associated with the planets Venus and the Moon.
Its aphrodisiacal attributes are the stuff of legend; science is currently contemplating its anti-depressive and sedative therapeutic effects.
Floriental ?
I suppose one must affix a label to their work.
I prefer to float on the tender, wistful undulation of bittersweet beauty that Cimbalom murmurs.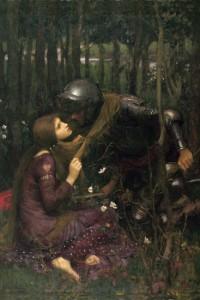 It is truly Marcel Proust for the nose.
Enjoy these other words on Roxana Villa's Cimbalom:
Roxana Villa: Illuminated Perfume Journal
Beth Schreibman Gehring: The Windesphere Witch
Donna Hathaway: The Portland Examiner

Photo Credits:
Images of Greg Spalenka's Enchantment, Cimbalom perfume images, jasmine sambac- courtesy of Roxana Villa
John William Waterhouse; Enchanted Garden- blog.liverpoolmuseums.org.uk
Hungarian cimbalom- hora.com
Ancient images of chordophones- icobase.com
Waterhouse's La Belle Dame Sans Merci- illusionsgallery.com
Photograph of Marcel Proust- knowledgerush.com
–Ida Meister, Senior Editor