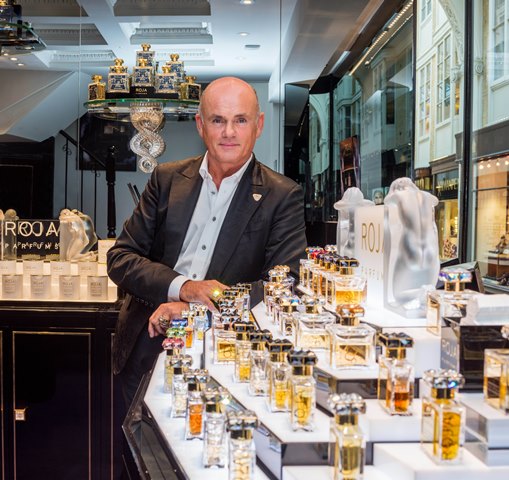 Roja Dove at his Burlington Arcade store©
We welcome the opportunity to wish Maître de Parfum Roja Dove another blissful solar return! A new member of the chypre family which is dear to his heart will be released in the USA on his birthday September 25th: Roja Parfums Chypré Extraordinaire.
Over 20 years ago I met Mr. Dove in Boston's Neiman Marcus (when he was with Guerlain) upon the insistence of a mutual friend. He had me pegged as a chypre woman and held forth that Mitsouko should be my fragrance (how uncanny; it was the first bottle I'd ever purchased) – which it indeed had been for over 24 years by that time. I never forgot his wellspring of encyclopedic knowledge and generous affability. It was thrilling when he developed his own line of fine fragrances. Each perfume is composed, honed and glistens like a perfect gemstone, a complete entity unto itself with undeniable classicism and panache.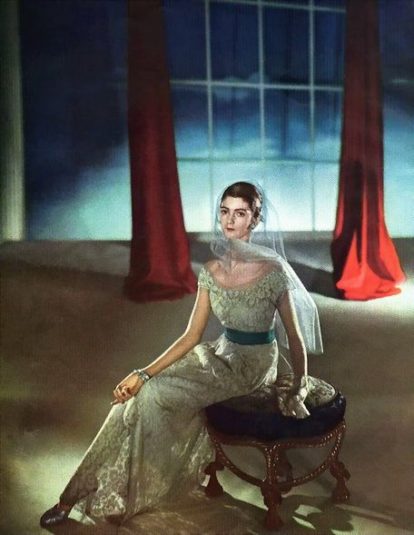 Carmen Dell'Orefice 1947 Condé Nast Photo Horst P.Horst
Roja Parfums Chypré Extraordinaire does not disappoint; it is elegance personified, a perfume which opens with a dulcetly lovable demeanor, effervescent aldehydes and a profusion of rapturous blossoms. But just you wait… what lies beneath tells an entirely different tale. Happily, there exist a multitude of chypres to adore – something for everyone, I should think. They span the fruity, floral, green, spicy, gourmand, woody, oriental, blindingly aldehydic, leathery, and so on. Genres are often combined so that classification becomes a bit more complex, but no matter: greater the likelihood of discovering one which suits. Chypre Extraordinaire bridges several categories, making it an excellent traveling companion. It's a shape-shifter, floating gracefully between the scented spheres.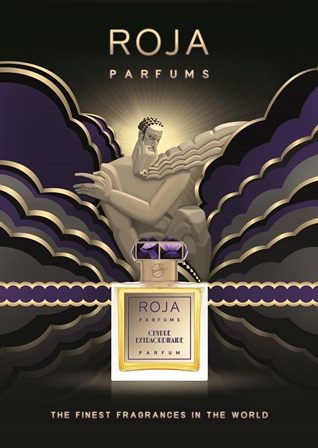 The advertisment for Chypré Extraordinaire is reminscent of great vintage illustrated perfume ads
In the 1950s – late 1970s/80s chypres reigned supreme and fragrances were anything but timid;this new chypre arises from that bold legacy. Its glittering aldehydic introduction trails citrus according to grand tradition, segueing into a plethora of full-bodied florals. Mr. Dove is fond of heliotrope and violet (so very British!) and peppers his fragrance with the bite of cassis – verdantly juicy/animalic/tonic – as he employs plump peach and plum felicitously escorted by cumin, so now we've entered the aldehydic fruity floral spicy realm, teetering on the verge of animalic. BOOM! We've arrived. Let's add oriental, leather and clearly animalic to the aromatic equation. Here's where 'les neiges d'antan' reverberate in olfactory memory: Roja Parfums Chypré Extraordinaire's base is evocative of the great classics. No 'nouveau chypre' base here – it brims with patchouli, oakmoss, styrax, sandalwood, civet, musk –only the vetiver is absent, but it isn't missed. That is to say, one experiences a drily smoky, inky-green, leathery unlit fine cigarette tobacco-like nuance in its drydown. It's not as emphatic as the afore-mentioned, which many find difficult – but redolent of a well-constructed vintage fragrance. Roja Parfums Chypré Extraordinaire doesn't become fixed there; facets of bloom, fruit and spice weave in and out at various intervals of development, which is fascinating to perceive over time as it unfolds and reveals itself to the wearer. Potent as it is, this chypre is likely easier to wear for a larger audience. I certainly find it exquisite; my few drops will have to be treasured and sequestered.
Notes: aldehydes, bergamot, geranium, rose de Mai, orange blossom, jasmin de Grasse, tuberose, ylang ylang, cistus, heliotrope, violet, blackcurrant buds, peach, plum, clove, cumin, patchouli, oakmoss, cedarwood,sandalwood, benzoin, vanilla, tonka bean, amber, orris, styrax, leather, civet, musk
Thank you, Maître Dove, for making our world more beautiful with each fragrant contribution! Many thanks to Europerfumes for my sample. My nose is my own…
~ Ida Meister, Senior Editor and Natural Perfumery Editor
~ Art Direction: Michelyn Camen, Editor-in-Chief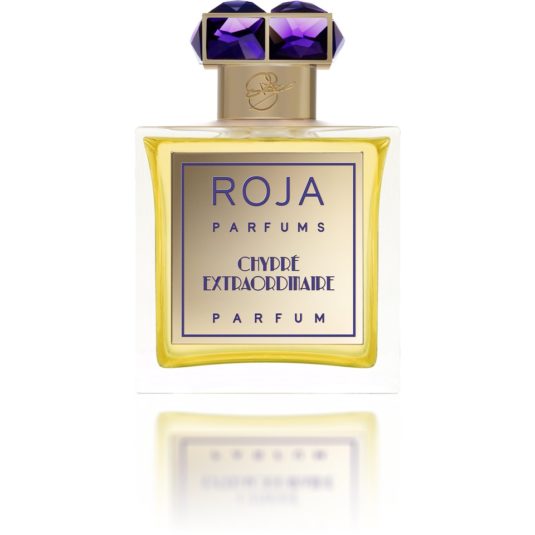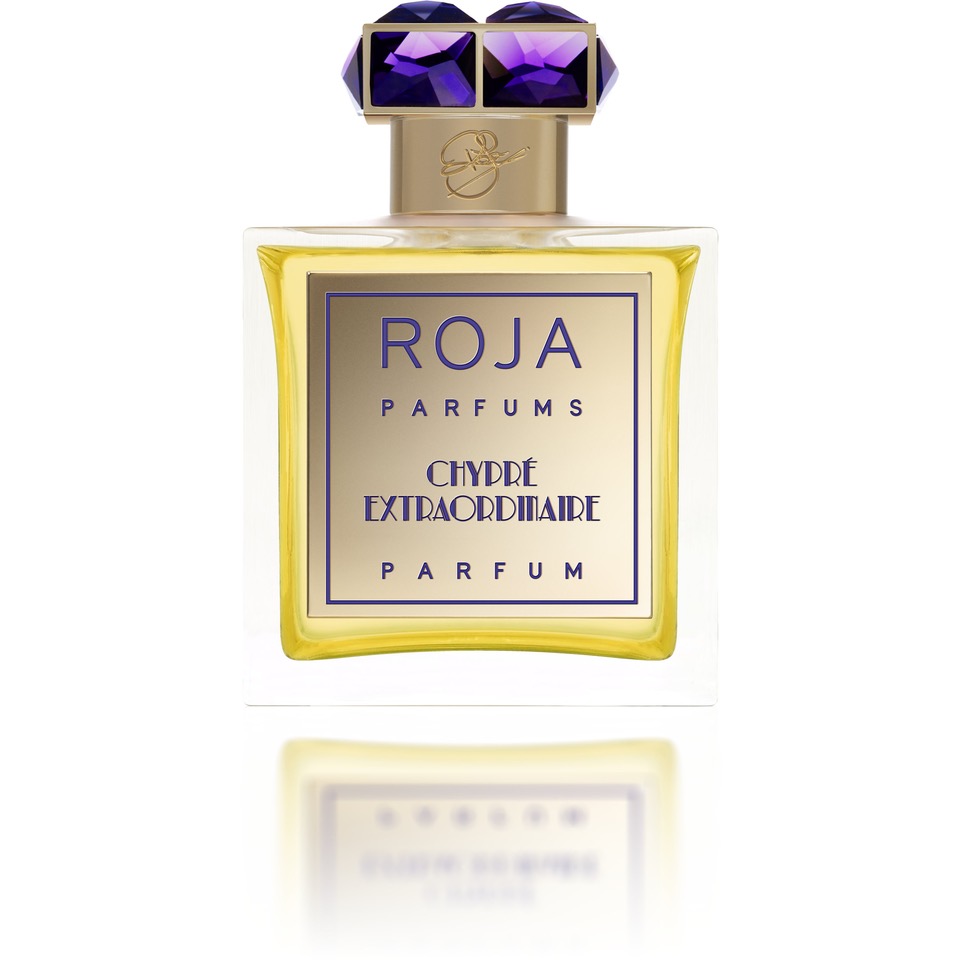 Thanks to the largesse of Roja Parfums we have a 7.5 ml travel spray of for one registered reader in the USA. Please be sure to register. To be eligible please let us know what appeals to you about Ida's review,of Roja Parfums Chypré Extraordinaire and where you live. Now is also a great opportunity to wish Mr. Dove a happy birthday and tell us your favorite Roja Parfums. Draw closes 9/27/2018
All photos via Roja Parfums unless otherwise stated
We announce the winners only on site and on our Facebook page, so Like ÇaFleureBon and use our Blog feed…or your dream prize will be just spilled perfume