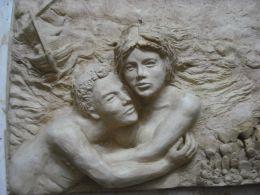 Sweet sensuous Calypso.
Nymph daughter of the Titan Atlas, she held Odysseus hostage on her island of Ogygia for seven years…
Some hospitality!
That takes major mojo.
I was never privileged to smell the 1959 Piguet original release-
But thanks to lovely Lindsey Adams, Director Of Training for Robert Piguet Parfums–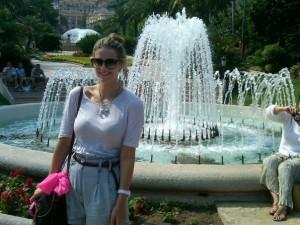 I was able to sample the new rendering of Calypso, authored by Givaudan's gorgeous Aurelien Guichard .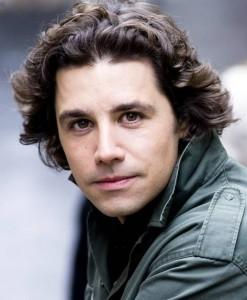 Calypso is floral seduction on a subtler scale.
It has no need to scream; when you utilize the best- both in perfumer and materials-
Quality will caress the nose, all by itself.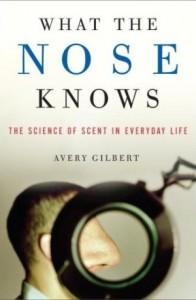 Calypso is thoroughly modern–feeling, without losing the romance of the rose and iris, so tender and voluptuously dewy in the heart of the matter.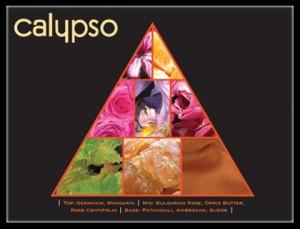 A gentle mandarin greets geranium at first; geranium knows so well how to woo the rose.
Mandarin is vivacious, youthful, and playful.
No doubt there are aldehydes present, to lift and diffuse this freshness further.
Bulgarian rose, orris butter, rosa centifolia grace the richly floral heart.
How I love this moment, where lush abundance sings mellifluously.
It lasts all throughout the development of this airy charmer.
The base is ever-so-soft but tenacious…
Patchouli, Ambroxan, amber, and a suede-similar note.
Two attributes that surprise:
This has a gossamer ozonic timbre, although absolutely no Calone can be detected, and nothing even vaguely ozonic is credited.
Perhaps, it is the choice of aldehyde [some feel 'cooler' than others, or more
effervescent ]
And guess what?
I don't even care.
It's simply lovely in this composition.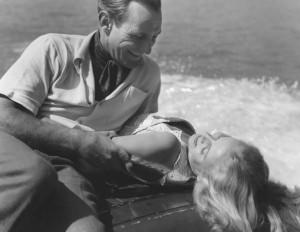 AMBROXAN.
Yes, it's there, but THIS is how it's supposed to be used!
With a delicate, deft, masterly touch-
Not a sledgehammer.
Calypso is enticement insinuated.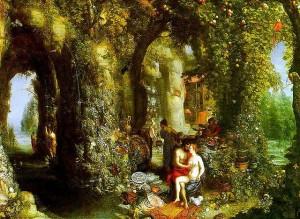 It will linger like a veil of enchantment around you all day-
Without brashly violating the olfactory space of others.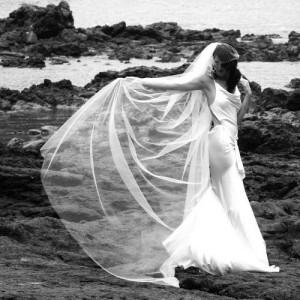 Younger women will treasure it because it feels weightlessly lovely and effortlessly right; mature women will prize it for its rich subtlety and elegance.
Men who wear florals beautifully but feel hesitant ought to give this one a go; you know how I feel about gender and perfume 😉
I don't see how you can go wrong with this one.
Wear it because it's beautiful…..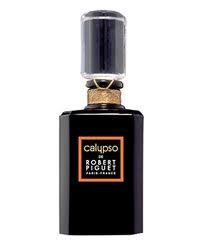 A lucky commenter can receive a sample, thanks to Lindsey. Draw end December 5, 2010
Photo Credits:
Calypso welcoming Odysseus- hubpages.com
Lovely Lindsey at Monte Carlo- courtesy of Facebook, Karen Kovel Adams' photos
Aurelien Guichard- sites.radiofrance.fr
What The Nose Knows- basenotes.com
Piguet Calypso Pyramid- courtesy of Robert Piguet Parfums
Passion by the sea-sansdosage.blogspot.com
Odysseus fondling Calypso- flickr.com
Flowing veil by the sea- onewed.com
Calypso bottle- fragrantica.com
–Ida Meister, Senior Editor