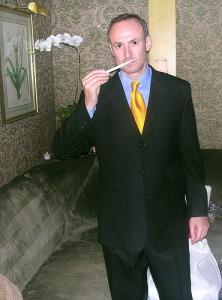 Chandler Burr took the road less traveled and ended up on a scented path. Trained in international economics, Japanese political economy and language–he has a Masters from Johns Hopkins School for Advanced International Studies and began his journalism a stringer in The Christian Science Monitor's Southeast Asia bureau. Somewhat by chance Burr became known for his science writing, first on sexual orientation, and then on smell, which led to former position– The New York Times's perfume critic. He is the author of three books, including the Emperor of Scent, and will be releasing his second (and perhaps his most provocative) book, The Perfect Scent: A Year Inside the Perfume Industry in Paris & New York on January 22, 2008.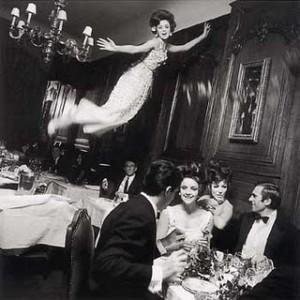 I
met Chandler Burr when I attended his famous 'Six Course Scent Dinner' at the Carlyle Hotel in NYC (I believe it was the second of quite a few). We were a group of twenty; perfumistos all, including Francois Duquesne, Ex- President of L'Artisan Parfumeur and entrepreneur, Karen Dubin, Co-Founder of Sniffapalooza, Kim Van Dang (now President of KVD NYC who works with Maison Francis Kurkdjian) and perfumisto/blogger Christopher Voight.
The dinner was a gourmand's dream; food and scents. Every course was tied to culinary ingredients or materials used in creating fragrance, so we sniffed scented strips of white paper, trying to guess what we were smelling. We drank Dolce & Gabbana Light Blue Martinis and after an outstanding dinner prepared by Executive Chef Jimmy Sakatos, everyone indulged in confections based on the ingredients found in Tom Ford's Black Orchid, Missoni's Aqua by Maurice Roucel and Thierry Mugler's Angel. A f
ew months later, I was privileged to work with Chandler to co-ordinate his book signing event at Macy's Herald Square with Micheline Jordaan, Vice President at Macy's.
We've heard of movie critics, restaurant critics, fashion critics, but are perfume critics something new?
CB: Actually they *are* new, but I only discovered the idea in writing my previous book, "The Emperor of Scent," about smell researcher and perfume genius Luca Turin.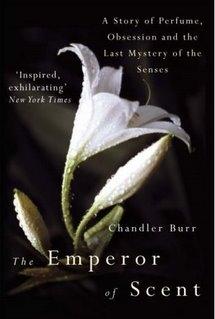 I'd met Luca by chance in a train station in Paris, become interested in his new biological theory of human smell, and he mentioned early on that he'd written a book called "Parfum: Le Guide," but it actually took me a while to understand what it was: a critical guide that treated perfume as art. I thought: "Huh!…" I started reading it, and I was fascinated.
"Emperor" led to my editor at The New Yorker, Daniel Zalewski, proposing that I watch from behind the scene the creation of a perfume—that perfume turned out to be Un Jardin sur le Nil from Hermès and that New Yorker article the basis of half my upcoming book—and that in turn led to Stefano Tonchi, style editor of The New York Times Sunday Magazine and T, suggesting I work for The Times. I said, "Great—I want to be your perfume critic." He blinked once, grinned, and said, "I love it! We'll do it!"
When my column, "Scent Notes" started, it was Stefano who stated publicly, "The Times will be the first to cover the fragrance industry and perfume in the way it does movies, books, and theater." He's been completely behind it from the start. Our belief is that the creation of fragrance is one of the highest art forms crafted for the senses, absolutely equal to painting, the art created for sight, and music for hearing, and we're treating perfume as the art that it is. Every other true art has a serious criticism. Perfume should as well. Perfume as an aesthetically rich and complex art, deeply anchored in culture, with its own history and aesthetic schools.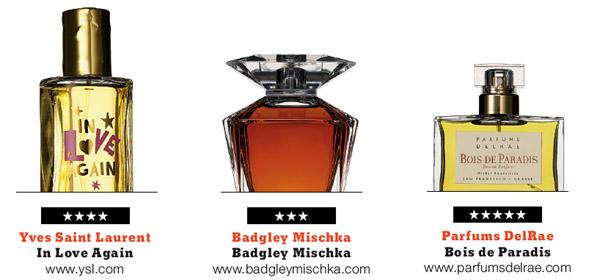 You rate fragrances on a 1-5 scale. What elements are essential to award a scent a five star review? What are some fragrances that have earned five stars?
Objectively, diffusion—can the perfume can be smelled only by putting your nose on skin or does it lift off skin?—persistence—how long does it last on skin—and evolution—does you start in a field of flowers and decay in 30 minutes into a vat of chemicals or has the perfumer created a structure, using good materials in an expert manner, that is both stable and beautiful for 10 hours—are relatively objective. They're pretty clear to everyone.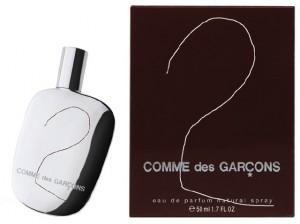 The subjective judgments are innovation and beauty, and that's just me. I gave Comme de Garcons 2 Man (Mark Buxton) five stars because to me it simply hits every single point perfectly. You just can't do better than this perfume. It's like watching the Russian gymnast whose every move is flawless.
Rose Poivree from The Different Company (Jean Claude Ellena) is five, Light Blue by Dolce & Gabbana as well. All three are completely different, and all three perform perfectly and hit the subjective criteria with total precision.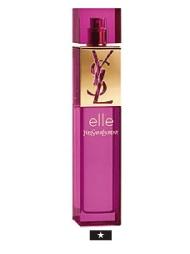 Now, for those fragrances that earn a 1…that can hurt their sales, at least with those who hold your criticism in high regard. To quote Shakespeare, how "…uneasy rests the head that wears a crown"?
CB: Honestly, I wonder how much influence I do (or don't) have. I know that Scent Notes has an impact, in particular on niche perfumes, which is why, to be honest; I'm less likely to review niche perfumes if I know that I'm going to give it a one or a zero stars. Why destroy something like that? On the other hand, I just gave Elle by Yves Saint Laurent a one star because I consider it absolutely below Yves Saint Laurent to put out a hyper-commercial, soulless thing like that.
I was told that my five stars for Bois de Paradis by Parfums DelRae (Michel Roudnitska) hugely boosted sales, and so did my talking about Light Blue on The Today Show. Which is terrific. And yes, I sweat it when I give out a bad rating. I take those very, very seriously, never give them lightly, and always remind those who ask: It's just one guy's view.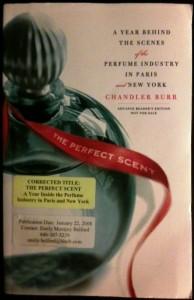 You are a celebrated author and on January 22, you will be introducing your latest book "The Perfect Scent: A Year inside the Perfume Industry in Paris & New York." Can you give us a preview?
CB: "The Perfect Scent: A Year Inside the Perfume Industry in Paris & New York" will be published January 22 by Henry Holt, Inc. It's two parallel, intertwined stories, the first about the year I spent for The New Yorker magazine in Paris behind the scenes at Hermes watching legendary perfumer Jean-Claude Ellena create the Hermes scent "Un Jardin sur le Nil"; and the second about a year (one that started with an article for The New York Times in this case) inside Coty with Sarah Jessica Parker, watching Sarah Jessica direct her perfumers in the making of "Lovely."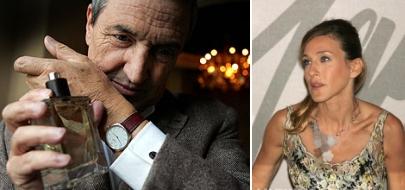 Please contrast the experiences for our readers behind the scenes between working with two legends- one of fragrance and one of celebrity.
CB: They were completely different because, among other reasons—and this is what I, as the author, loved; the stories contrast beautifully—one is from the point of view of a perfumer, Jean-Claude Ellena at Hermès. The other is told from the point of view of the creative director, Sarah Jessica Parker, whose experience, approach, perspective, everything you can name is markedly different. The way the French approach perfume—I was in Paris and Grasse, sitting in on meetings in 15th century buildings and walking through fields that for centuries had been growing flowers to make perfume materials—differs from the way Americans do it (Sarah Jessica and Coty worked with IFF in its corporate headquarters on West 57th Street.) I'm absolutely not saying the French model is better. It's not. It's different, but at the end of the day both the French and the Americans produce brilliant successes and total disasters. I was just lucky enough that the two perfumes whose stories I tell are substantive, innovative, thoughtful
works of art.
Please share with our readers' one of the most exciting things about watching a master like Jean Claude Ellena?
CB: I'll tell you one that will surprise you: The amount of agony the guy goes through. I was astonished at the degree of second-guessing of himself (and third and fourth), at the worrying about whether this material was perfectly dosed or that one well-chosen or how to fine-tune the various technical aspects of the juice. He actually suffers through these things, but he's a true perfectionist.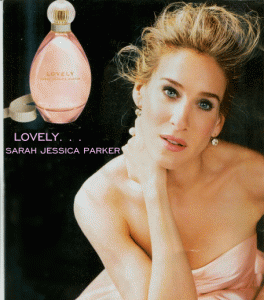 How involved was Sarah Jessica Parker in developing Lovely?
CB: Completely. Which is, of course, the only reason Coty invited me inside to watch the process. In "The Perfect Scent," I actually lay out Paris Hilton's perfume licensing contract—someone sent it to me—and it is clear that Hilton had no more to do with her perfumes than cashing the checks. Sarah Jessica was so involved it actually surprised Coty. As you'll see in the book.
Chandler, what is something very few people know about you…fess up!
CB: I wrote a dramatic play that premiered in Washington D.C. called Exquisite, that sold-out for the entire run of 16 weeks.
Ahhh, the road not taken…Thank you Chandler.
Michelyn Camen, Editor in Chief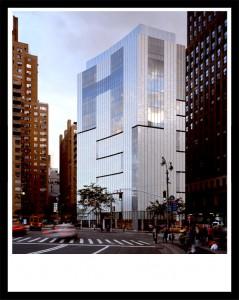 Afterward: "I suppose when one is hired as a perfume critic, the premise being that perfume is an artistic medium equal to painting, architecture, and music, one shouldn't be surprised at winding up a museum curator of perfume. So I'm not. I'm pretty thrilled though. We're planning our first exhibition for November 2011, our first artist retrospective for 2012 (one I consider to be hands down one of the most important artists of the late 20th and early 21st centuries).
We're going to be doing public school olfactory education and artists in residence. It now seems to me like an inevitable outgrowth of my Times position. And frankly I can't wait."- CB
And neither can we…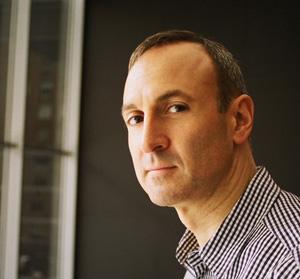 Thanks to Chandler, CaFleureBon has a 3rd Anniversary Draw for one copy of The Perfect Scent signed by Chandler Burr, who will personalize the message for our winner. Please leave a comment about Chandler's new position as the Curator of Fragrance at the Museum of Art and Design or how his critiques of fragrances motivated you or "enabled you" onsite. Draw ends January 25, 2010.