I am a big fan of the singing competition American Idol. The thing I enjoy most about watching it through the course of a season is seeing a person show up at auditions with raw talent and through the process that is the American Idol contest watch that nascent talent blossom and shine. I also like at the end it is the audience who makes the choice as they will eventually turn the winner into a star. There is no such thing as "Perfume Idol" but at the recent Esxence 2013 exhibition in Milan we had the next best thing.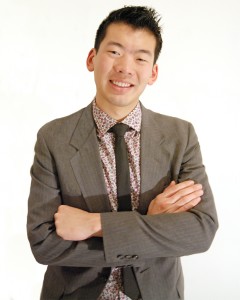 Alex Lee
The organizing committee of Esxence invited young perfumers to submit a new creation to be named "The Scent of Esxence- 5 Years of Excellence". All of the entries would be judged by a "Jury of Noses" to determine five finalists which would be judged by the attendees of Esxence over the course of the exhibition. After all of this the entry called Etoilegance by Mane perfumer Alex Lee was named the winner. Because of the way the finalists were displayed, on ceramic blotters under bell jars, it wasn't ideal and I ended up going and taking some strips to really get to know the finalists. When I did that Etoilegance was my favorite and I sprayed a bit on the back of my hand and I kept returning to it, to sniff, and wishing I had some to really wear. When I returned to the US I ran into Mr. Lee at an event and he kindly supplied me with some Etoilegance so I could have my wish. I have worn Etoilegance a half-dozen times now and am more impressed with it every time I wear it.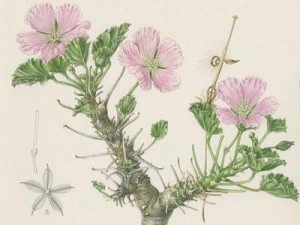 Botanical Drawing of Sarcaulon Mossamedensis (Bushman's Flower)
As mentioned above Mr. Lee works at Mane and so he has access to their proprietary Jungle Essence ingredients. The Jungle Essence process is a supercritical fluid extraction which happens right where the ingredient is being harvested. This leads to some interesting subtleties in the notes isolated this way. The other thing Mr. Lee chose to do was to work with a brand new ingredient called Sarcocaulon Mossamedensis. This plant is from Namibia and is colloquially called the "Bushman's Candle" because the waxy stems can be burned much like a candle. The essential oil from the flower has a characteristic reminiscent of smoky frankincense and Mr. Lee chose to use the Bushman's Candle as the bright light at the core of Etoilegance as he surrounds it with a heady bouquet of opulent florals which are preceded by rum and followed by frankincense, patchouli and Mysore sandalwood.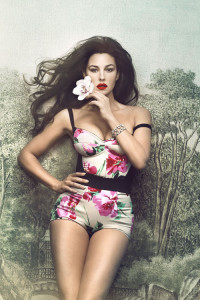 Monica Bellucci (Photo by Signe Vilstrup)

Etoilegance starts off with a burst of tangerine and bergamot before taking a deep swig of rum. This boozy opening is as fleeting as a shooting star and it leads to the appearance of the real star of the show. As the heart opens up the first impression is frankincense but there is a green living quality under the frankincense and that must be the Bushman's Candle. Mr. Lee then layers on the heavy-hitter florals as iris, rose, jasmine, osmanthus, tagetes, and magnolia all form a tapestry of floral notes. There are floral tapestries made up of these same filaments but the inclusion of the Bushman's Candle makes this seem different as the incense quality is fleshier. Real frankincense comes in to the tapestry to usher Etoilegance down to its base of patchouli and Mysore sandalwood. The quality of both the patchouli and Mysore sandalwood easily stand up to the decadently floral heart with a rich oriental decadence all their own.
Etoilegance has overnight longevity and above average sillage.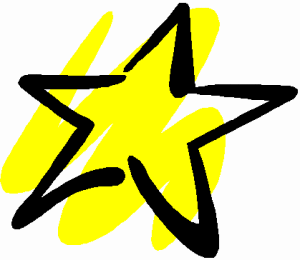 An Etoile is Born
Mr. Lee has slowly but surely been taking all the steps necessary for a young artist on the road to becoming a master perfumer. Etoilegance is evidence that it is about to be his time to start composing on his own. I'm not sure how the other four finalists would have fared if I had the opportunity to wear them as much as I did Etoilegance; after having worn it multiple times this feels like the work of a perfume star in the making. I can't wait to see what the first official composition from Mr. Lee is. The hardest thing about winning "Perfume Idol" is you have to keep up the quality, somehow I feel Mr. Lee is up to the task and we'll look back on Etoilegance and realize an 'etoile' was born.
Disclosure: This review was based on a sample of Etoilegance supplied by the perfumer Alex Lee.
Thanks to Alex Lee we have a very special draw. He has provided a 10mL sample of Etoilegance which will go to one winner. This draw is open to all readers worldwide. To be eligible we want you to leave a comment with encouraging words for Alex as he heads to Paris, from New York City, for the next phase of his career with Mane. The draw will end on May 1, 2013.
We announce the winners only on site and on our Facebook page, so Like Cafleurebon and use our RSS option…or your dream prize will be just spilled perfume.
-Mark Behnke, Managing Editor