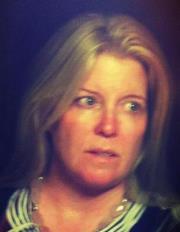 Patty White started Perfume Posse back in the day when there were about a dozen, not thousands of fragrance bloggers. I recently received a press release announcing that Patty and business partner Lisa Lawler left The Perfumed Court (where they were formerly co-owners) to start a new decant/sampling site-Surrender to Chance. I may be one of the few perfumistas that never bought a sample on Perfume Court, so I had so many questions about the whole business of buying tiny vials and plain bottles. Patty graciously agreed to be interviewed, answered all my questions and more.
What is your mission and vision for SurrendertoChance.com ?
PW: We wanted to create a perfume sampling site that was easy to use, welcoming, and educational – to the degree any visitor wanted to be educated. We want to serve the hard-core perfumista who follows all the hundreds of new releases every year and tries a large number of them, as well as make a great space for someone trying to find something new after wearing the same perfume for the last ten years. We want to guide those wanting to know more about perfume – giving them information to the level they want it. Not pushing them in one specific direction, but showing them the possibilities and letting their own internal discovery process take over once they have a roadmap. We want to provide the roadmap.
How does Surrender to Chance differ from The Perfumed Court?
PW: We are exploring indie/natural perfumers, getting more of their products on the site, introducing people who have only worn mainstream perfumes to the beauty of an independent artist with a vision. There is something essential to "getting" that perfume is art, smelling something that you can either like or don't like – doesn't matter which – but you understand completely what the perfumer was trying to achieve. Indies are doing great work, creating some beautiful perfumes that have a sharp, interesting factor to them, and that is a rolling tide that isn't slowing down. With better access now to the best materials, it has popped out of the "crafting" classification into serious perfumery.
Has the "decant' consumer changed over the past five years? In what ways?
PW: Yes and no. Buying a perfume decant is something more people know about, but it's still a very small percent of the population. There are a lot more people who have become disenchanted with the traditional ways of buying perfume – going to the counter, being talked into something you're not really sure you like, but you feel like you have to bag your kill (women who love to shop know what I'm talking about) after spending 30 minutes in hunting your prey. You take it home, hate it or are indifferent to it, which is worse, and just want to avoid the whole mess for another decade.
Do you work with any of the perfume companies in obtaining bottles to decant?
PW: We normally don't. Not that we wouldn't. Perfumers that are closer to the consumer 'get' that what we do makes their scents more accessible and results in more sales when the perfume is good or great. I think of it as the great democratization of perfume – nothing is beyond reach of anyone, even in a small amount.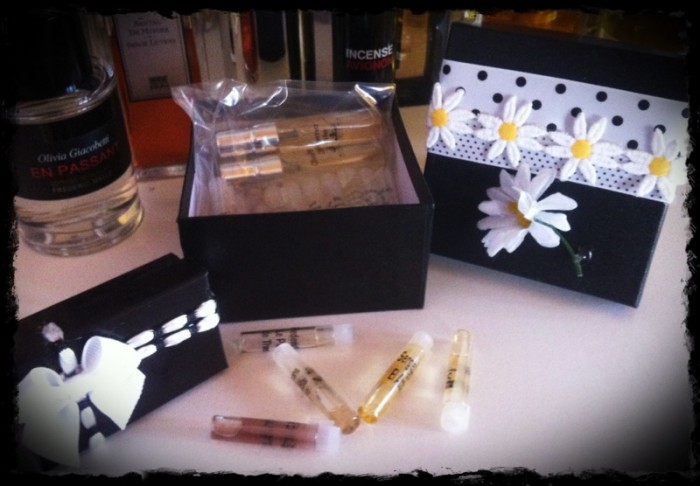 Are decants replacing full bottle purchases?
PW: I don't think so as far as the general public. The dedicated scentophile makes decisions on whether to get a sample/decant/full bottle based on their personal tastes and/or what they really love and what their budget allows. There is a magic in the whole experience of the perfume bottle. A perfume, done well, is an expression of art – from the way the scent is put together to the packaging to the ad campaign. There was an old ad campaign for F. Millot Crepe de Chine that has a picture of a partially empty bottle and the caption "By this time, you should have quite a past." That was a complete experience – from the scent, which is so interesting and beautiful to wear, to the ad campaign, to the beautiful bottle – this scent was geared to women who had lived and held the public and private scars of their life gracefully. No part of the perfume experience was left untended. I'll always love my full bottles, but there are a lot of discontinued, long-lost scents (Gobin-Daude! Fath Iris Gris!) that are impossible to get in any quantity. For those scents, having a little 3 ml decant or ½ ml sample vial, is a blessing. Would I rather have a great big beautiful bottle of Fath Iris Gris? Yes, please, and here is my soul as payment.
Is the economy a factor?
PW: The economy does factor in. It's the "little luxury" concept. Times can be bad, but people like to have a little something special. If that full bottle isn't in the budget for this month or this year, getting a small amount of it helps you take care of yourself, doing something special and a little luxurious.
Have you "surrended to chance' and discovered new favorites?
PW: Absolutely. I would have never had the chance to smell Guerlain Djedi or Fath Iris Gris. I probably also wouldn't have learned to appreciate my "great bang for the buck" perfumes like Carla Fracci Giselle, which can be had for almost nothing, but is soaringly beautiful, or Carven Pour Homme. We have dragged back some strange things that we heard about once, then hunted down across the globe, fell in love with it, and then turned it loose in the store to let everyone else fall in love with it – or hate it! – Like The Party in Manhattan. I don't think it is sold in any outlet now except their store in Italy. It is truly glorious, Guerlain-esque with amazing heaving bosom qualities underneath it. Elegant, refined, old-world, and sexy
How do you balance your role as Writer-Owner of Perfumeposse.com with the demands of a new business?
PW: About as well as you might expect and sometimes worse than that! I also work full-time in the corporate world as a vice-president with about 140 employees in my department. Lisa and I both have full-time jobs, so the decanting, customer service and technology/database/web/application designing are done by our incredibly lovely, smart and caring staff. Writing for Perfume Posse is only one day a week since we have several really great writers who contribute. Surrender to Chance also has a perfume news/review section, and that's where I plan to put a lot of the educational pieces. Finding the time to write the volume of materials that are calling to be written is the difficult part. As our motto at StC has become the last month – "Don't talk with your mouth full of elephant." Just in case someone isn't aware where that comes from – when you have a huge job to do, and contemplating it is overwhelming, you are asked -how do you eat an elephant? One bite at a time."
–Michelyn Camen, Editor-in Chief

Thanks to Patty and www.surrendertochance.com, we have a reader's choice sampler draw $21.00-$31.00 value. To be eligible, leave a comment about what you like about the site, the interview and the sampler pack you would like to win. Draw closes April 25, 2012
We announce the winners only on site and on our Facebook page, so Like Cafleurebon and use our RSS option…or your dream prize will be just spilt perfume.