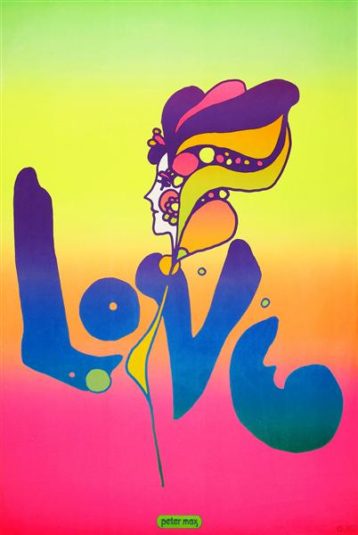 Love by Peter Max, 1969
1969 may have the apogee of counter culture: as Vietnam dragged into yet another year, New York City was rocked by the Stonewall Riots, while upstate, Woodstock was awash in sex, drugs and rock-n roll, while student protests erupted across America and London. The Beatles druggy "Come Together" was number one in the charts, and John Lennon and Yoko Ono staged their famous bed-ins in Amsterdam and Montreal, during which Lennon wrote "Give Peace a Chance." 19-69, a Swedish based perfume line launched in 2017, takes olfactory snapshots of that crazy year. As founder Johan Bergelin explains, "the year of 1969 represents an era of freedom, tolerance and counterculture. It is also the year I was born and my way of putting my heart on the sleeve."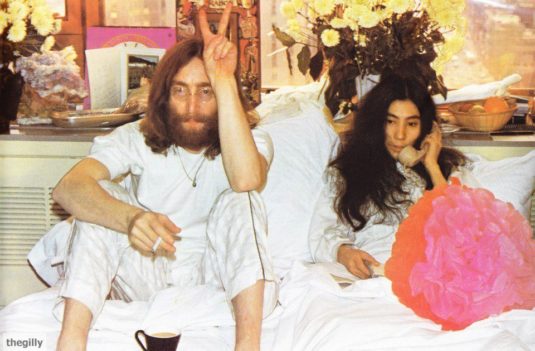 John and Yoko bed-in in Montreal, photo by Gary Deiter, 1969©
With its free-spirited top note and de rigeur hippie wafts of patchouli and cannabis, 19-69 Purple Haze distills the hedonistic side of the summer of '69. A silky balsamic fragrance with licks of violet and labdanum, it's as chill as listening to some Hendrix from a big pile of throw pillows.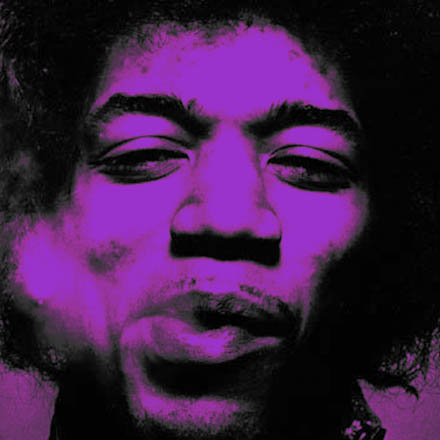 Jimi Hendrix, photo Gered Mankowitz©
1969 Purple Haze opens on a cloud of green leaf notes: ravensara, a type of laurel, is right there in the top along with a sparky bergamot. It isn't long before the wood notes come forward, followed by the henna aroma of cannabis a few moments later. Surprisingly perhaps, given the name and inspiration of the perfume, the cannabis doesn't make a big entrance. It gives a wonk to let you know it's there but then hangs back, puffing along quietly in the background as other notes turn up to jam.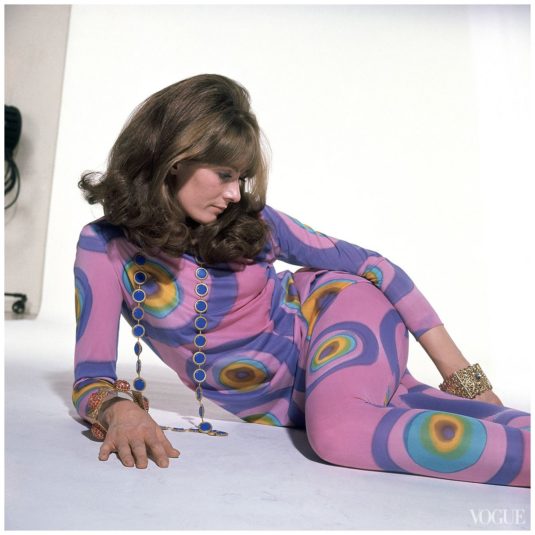 Vanessa Redgrave, photo by Bert Stern for Vogue, 1967©
Next up are some creamy labdanum and vanilla, which give Purple Haze a relaxed, cozy vibe and set the mood for the big entrance. That's when the real star – violet – sweeps her purple cape across the other notes. I don't get that velvety, dark wine note I often find in violet leaf absolute, but rather a brazenly green, flowery note almost like underripe melon. Joined by another floral that is hard to put a finger on – perhaps palmarosa – the effect is a little weird but hypnotic.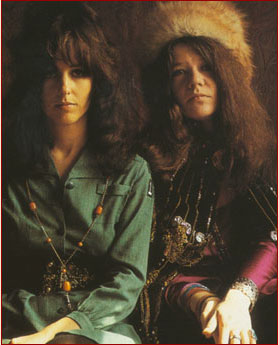 Grace Slick and Janis Joplin, photo by Jim Marshall, 1967©
Drying down, those arid green notes return to hang with some dry leaf patchouli as the violet subdues. Labdanum, vanilla and musk stick around to party for a few hours longer. In the end, 19-69 Purple Haze is an easygoing, woody floral warmed up with some cuddly notes that make it perfect for those times when you want a fragrance that won't harsh your mellow. Get your lava lamp, spin a Jefferson Airplane disc on the turntable, tune in and drop out.
Notes: Cannabis accord, violet leaf, patchouli, bergamot, Corsican cypress, ravensara, gurjum, thyme, palmarosa, cistus, vanilla, black pepper, dry woods, white musk.
Disclaimer: sample of 19-69 Purple Haze kindly provided by Twisted Lily – many thanks. My opinions are my own.
– Lauryn Beer, Senior Editor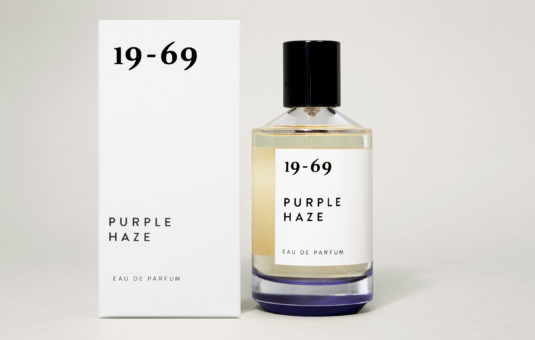 19-69 Purple Haze
Thanks to the generosity of Twisted Lily, we have samples of 19-69 Purple Haze for three registered readers in the U.S. To be eligible, please leave a comment saying what appeals to you about 19-69 Purple Haze based on Lauryn's review, and what comes to mind when you think of the Summer of Love. Draw closes 8/23/2018
Editor's Note:The Woodstock Music Festival was held August 15, 1969 and ended Monday August 18,1969
We announce the winners only on site and on our Facebook page, so Like ÇaFleureBon and use our blog feed … or your dream prize will be just spilled perfume.