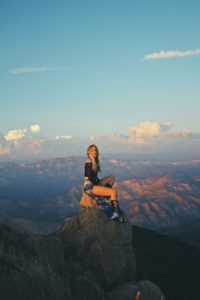 photo via @wildandfree.corina wildandfreeblog.com
"Life is what we make it, Always has been, always will be"– Grandma Moses
Most perfumistas have no trouble admitting that we're obsessed with fragrance; we adore our perfumes, often tailoring our scent of the day to the weather, our clothes, or the new handbag we got during the Nordstrom Half-Yearly. But I believe scent goes deeper, that we don't just look at perfume as another way to accessorize. You can't spell armor without aroma, after all, and I know that perfume sets my mood and helps me power through the day, no matter the challenges I face. Fragrance can profoundly affect our well-being, and yet some days I stare at 200-plus bottles and feel paralyzed. I have "Comfort Scents", "Desert Island Scents", "Office Scents", "My-Skin-But-Better Scents" and "Sexy Let's Stay Home tonight, Hon Scents", but until recently nothing for simply being present in the moment…to just be.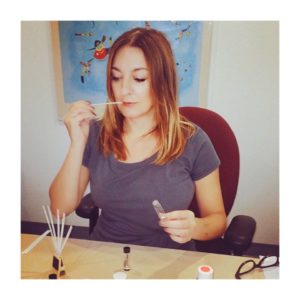 Sherri Sebastian of PROVISION
A few weeks ago I received a lovely package in from master perfumer Sherri Sebastian. Ms. Sebastian has 24 years experience as a professional perfumer, devoting two decades of her life to crafting fine fragrances for many brands, as well introducing two lines of her own. In addition to being on the Board of Directors for the American Society of Perfumers, Ms. Sebastian is also a contributor to CaFleureBon, sharing her insights and her expertise in the monthly "Notes From the Lab" series.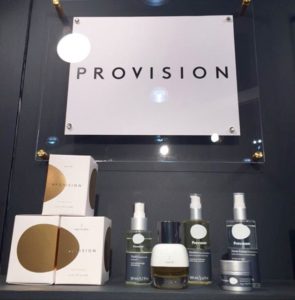 PROVISION line at NY NOW in August
Two years ago, Sherri, who has worked on thousands of formulas over the course of her career, set out to create a line of fine fragrance and luxury body care. Her goal was to create a line that was sophisticated in its simplicity; use the best ingredients possible for the ultimate experience in self-care, ensuring that each and every product and fragrance worked together to enhance both mood and environment throughout the day. After spending several weeks with her collection, I can tell you unequivocally that she succeeded! Today I'd like to focus on Las Flores, which has been my constant companion as I have faced personal challenges these past few weeks.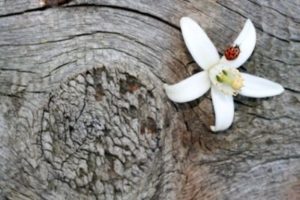 Orange blossom and wood still life via flickr
Las Flores was the first perfume I reached for in Sherri's beautifully packaged Discovery Set. I am incapable of resisting anything floral, and I had the sample sprayed on before the box was even completely open. The most gorgeous orange flower surrounded me, no screechiness whatsoever; just incredibly pretty, gently scenting the air around me.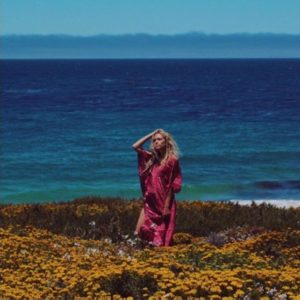 photo via @wildandfree.corina wildandfreeblog.com
But within a few seconds, I began to realize that Las Flores was not a floral fragrance at all; I began to get a little hint of woods, the warm scent of dried grass basking in the afternoon sun, and something that reminded me of a cool breeze dancing with the grasses as it swirled through the woods.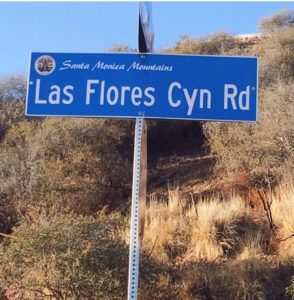 Las Flores Cyn Rd sign via @sherri_sebastion
And then it all clicked; Las Flores Canyon. I spent most of my adult life living in southern California, and it is almost uncanny how perfectly Sherri has captured the sense of place here, as well as the serenity of escaping the hustle and bustle for a few precious hours, hiking the canyons trails.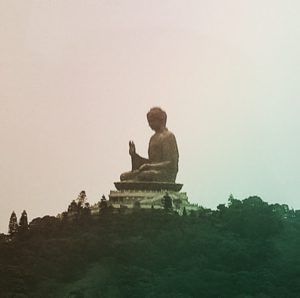 via @sherri_sebastian digitalized MC
Like all three of the fragrances in the Provisions line, Las Flores defies categorizing. For those who like to know these things, it has floral facets, woody/grassy/resiny facets, a hint of spicy greenness from the poplar bud. But to me, Las Flores is as much an invisible environment as it is a perfume. I've found it to be incredibly calming; a beautiful soothing presence in the background of what has lately been a very stressful world.
I am no minimalist, and have no plans to downsize my perfumes collection any time soon; in fact, Las Flores has just increased the size of my "Desert Island Perfume" list! But Sherri has changed the way I think about fragrance overall, and I highly recommend the entire Provisions collection to anyone who is looking for a beautifully scented life.
Disclosure: My review is based on samples generously provided by Sherri herself, (whose handwriting is exquisite, by the way). Thank you, Sherri!
Tammy Schuster, Sr. Contributor (with contributions from Michelyn Camen, Editor-in-Chief who also is the Art Director.
Sherri at The Modern Chemist photo by Hernando
Editor's Note: Sherri, who lives in Southern California recently visited NYC and held a master class at Smith and Britt in New York City, as well as a PA at The Modern Chemist in Brooklyn, which Sr. Contributor Hernando Courtright attended.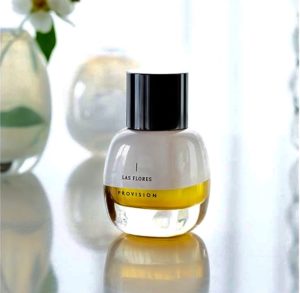 Provision Las Flores
Thanks to Provision we have a draw for 3 registered readers in the USA (you must do this to be eligible) for a 50 ml bottle of Las Flores or a discovery kit of Las Flores, Maitri and Resonance. Please leave a comment with what you enjoyed about Tammy's review, your choice of discovery kit or Las Flores should you win, if you ever wear a fragrance to feel calm and centered and where you live. Draw closes 10/19/2017.
We announce the winners only on our site and on our Facebook page, so like Cafleurebon and use our RSS feed…or your dream prize will be just spilled perfume.