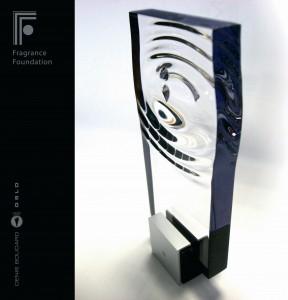 The new FiFi Award 2011
FiFi fever at CaFleureBon began June 10, 2010, when Managing Editor Mark Behnke and I were glued to Twitter @fifi awards Live from the Red Carpet. Would our favorite fragrances win? In a coup…Tom Ford and Laurice Rahme of Bond No. 9 won two Fifis each!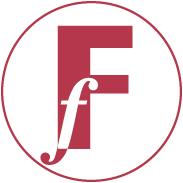 For the Fragrance Industry and perfume aficionados, the Fifi's are the 'Oscars', the 'Superbowl', the 'Tonys' and the 'Grammys' wrapped up in one scented event. There is drama, surprises, (and for many) an element of mystery surrounding the Fragrance Foundation. Cafleurebon.com has the honor to be the first blog to offer an in-depth interview (and a front row seat behind the scenes at FiFi Awards), as we interview The Fragrance Foundation NY's President, Ms. Rochelle Bloom.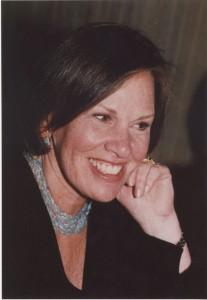 Courtesy of Fragrance Foudation: Rochelle Bloom
Before we begin with the Fragrance Foundation questions, I would really like to get to know more about you… Rochelle Bloom. What were your previous positions before heading the most prestigious branch of the Worldwide Fragrance Foundation?
RB: I spent most of my career at Estée Lauder, who owns Bobbi Brown and of course Lauder has a magnificent portfolio of hugely successful fragrances. I was Senior Vice President/General Manager of Estée Lauder International for thirteen years so this gave me a great deal of experience and understanding of different cultures. Prior to that I launched Prescriptives where their CALYX fragrance was a huge success. I was appointed President of The Fragrance Foundation in 2003 and it has been a delight to further enhance consumer understanding and enjoyment of the pleasures of wearing fragrance.
Were you always interested in perfume? What was the first perfume you bought yourself?
RB: I wouldn't say fragrance was my strength but I always wore fragrance and knew the benefits of wearing fragrance starting with my childhood. My Mom was a big fragrance user so it rubbed off. The first fragrance I ever bought was Jean Naté followed by Elizabeth Arden's Blue Grass.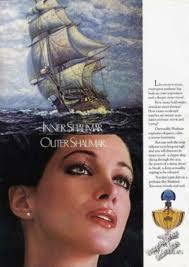 Photo: Cafleurebon.com
What fragrance did your mother wear?
RB: My mother wore lots of different fragrances but her signature fragrances were Shalimar and Joy.
Your father?
RB: My dad wore Aramis and Canoe.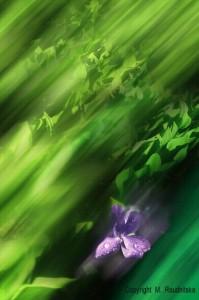 Courtesy of Michel Roudnitska for Michael Edwards Perfumes of the World 2010: Green
It may not be politically correct but I must ask. What are your favorite scents?
RB: Fragrances are like my children! I cannot pick one over the other as they each have their individual characteristics and it also really depends on how I am feeling that day, or what I am wearing, or where I am going. I might also be tempted by a new launch that one of our members sent me to try. I will say, however, that I favor floral and green fragrances and are drawn to them.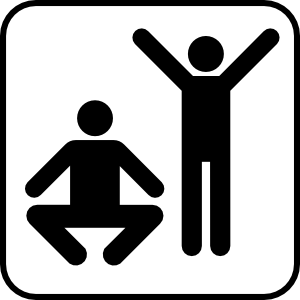 What is a typical day for you?
RB: I leave my house to go to the gym at 5am Monday to Friday. It is something my husband and I do together and it is a routine by now. I get to the office around 8.30 am, if I am not meeting someone for breakfast. Every day is diverse as we are always working on an event, or helping a member with something or trying to get articles written about fragrance. Also, lots of companies want to share their new fragrances with us as well. There are meetings throughout the day which also take up time. We have a staff meeting once a week to be sure everyone is on board with what is happening at that moment and in the future.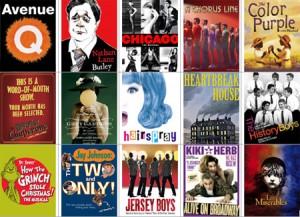 Theater !!!!: Courtesy: A2c2.org
Of course, I also deal with financial as well as management issues. I eat lunch out about 3-4 times a week with a variety of people from the media, manufacturing or supplier companies. I also sit on the Advisory Board of The Fashion Institute's Master's Program. I leave work around 5.30 pm to relax. I am a big theater goer and also am a member of a book club.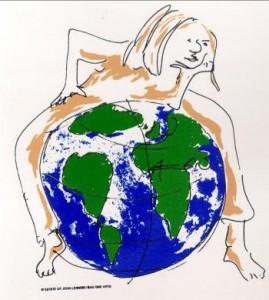 All rights reserved to John Lennon Estate: John Lennon"Imagine"
When was the organization founded and how many international partners are currently part of the Fragrance Foundation Network?
RB: The Fragrance Foundation New York was founded in 1946 and now partners with Foundation's in the UK, Russia, Saudi Arabia, France, Germany, Australia, Italy and there is more to come. We are very proud of this international network. Each country operates independently and puts their own cultural spin in support of their fragrance community.
Is the American Foundation the largest? How many countries host the Fragrance Foundation awards?
RB: Yes, The Fragrance Foundation in the U.S. is the largest and we are proud to say that now The United Kingdom, France, Germany, Australia, Russia, Italy and Saudi Arabia all present a version of The FiFi® Awards.
From the latest acceptance of Arabia, to France to the UK, are you all separate entities or do you convene once a year? Who decides if a country can become a member of the Foundation?
RB: We have an international meeting every Fall in Monte Carlo and there is a criteria for becoming a Foundation which is mostly legal which every member must meet.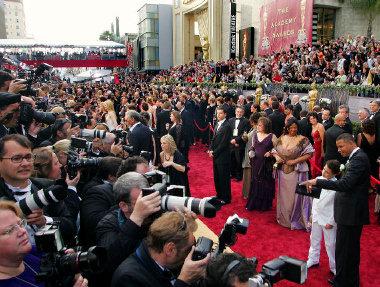 The Red Carpet at the Oscars
The FiFis are called the Oscars of the Fragrance Industry. Who makes up the equivalent of the Academy? Where do the 25 judges come from?
RB: Like the Academy Awards, our members vote for the fragrance awards. Each member company has 3, 6, or 9 votes depending on their level of membership. We send out over 400 ballots which cover every category, so it is a detailed process. We also have a consumer award which opens the top awards to consumer voting. This is done via social networking, magazine readership and other consumer outreach. There are only three awards that are now judged by panel: technology, media and Perfume Extraordinaire. Each panel is made up of experts in that category so that they are knowledgeable and experienced.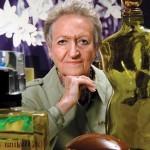 Annette Green
Annette Green became in President in1973 and held the position until 2003. Much has changed in the world of fragrance. What are some milestones you would look to? Under your tenure what has been introduced to bring the foundation into the 21st century?
RB: I think that during Ms. Green's tenure the greatest accomplishment is the Certification Program, which educates the fragrance sales staff with in-depth knowledge of the fragrance world. This program is over 12 years old and we have over six thousand certified sales people through the English and Spanish speaking world. During my tenure, I think we have expanded the membership and Board to include media and retail involvement, established an Associate Board made up of younger fragrance managers so that they have a voice, made The FiFi® Awards much more 'cool' and made independent/small companies feel as much a part of the industry as the 'big guys'. We have re-introduced the "Hot off the Press" review of the prior year's rankings and sales and are much more open to dialogue about what is bad about business as what is good!
Celebrity scents and flankers are ubiquitous. There are some great celebrity scents and flankers, but most feel like clutter? Thoughts?
RB: Well, it's nice to have choices and change up a fragrance favorite say, in the spring to a lighter version, but anyone who knows me knows that I urge the industry to think quality over quantity. I much prefer brand building than just launching a fragrance every six months.
In many cities in the USA and Canada there is a ban on perfume in public buildings. In fact last year in Detroit, a city office worker won $100,000 because her coworkers scent annoyed her. If you Google "ban perfume" there are over 9,830,000 results.
It smells like an epidemic.
RB: The Fragrance Foundation is really all about promoting the pleasures of wearing fragrance and we refer to regulatory experts at The Personal Care Product Council (PCPC) based in Washington to represent the entire industry on these issues..
I think the use of the word epidemic is exaggerated. Education is they key word here. Consumers need to be educated on how to wear fragrance and where. It's obvious that during work or when you are in a public space during the day you need to tone it down. Use body lotions and shower gels instead of the full spray blast. Save that for after work or when you are going out. We always advise fragrance users to stay within their 'scent circle'. In other words a lovely fragrance should beckon you to come closer, not push you away. The over-the-top fragrances of the 80's are so over today. Fragrances should be used lightly, subtly. We are surrounded by smells all day long, some good some bad. There is scent in just about everything we use: shampoo, laundry detergent, etc.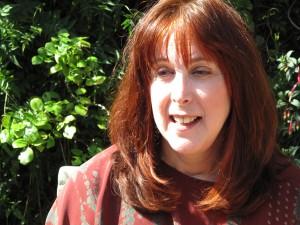 Mandy Aftel, Aftelier Perfumes
Natural perfumery is gaining popularity, especially over the past five years, yet there has never been a nomination. Why?
RB: We're very happy to see that Mandy Aftel has entered this year's FiFi's®. We would love to see more 'indie' perfumers enter. We don't select the nominees, the companies enter their fragrances and all are welcome, including the natural perfumes.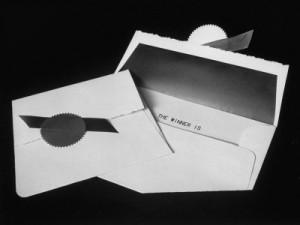 At the Oscars Price Waterhouse carry the envelopes of the winners? Is there anything set up to safeguard tampering at the FiFi's?
RB: The accounting firm of Sperduto, Spector & Company is the tabulators and guardians of the FiFi® ballots and we do not see anything until the envelopes are handed to us by them right before we go on stage.
Passions outside of perfumery?
RB: Travel, theater, movies, reading, tennis and eating – going to meet friends and sharing a great meal.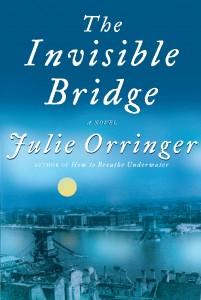 Last book read?
RB: The Invisible Bridge (by Julie Orringer) – a wonderful read!
RB: iPhone or blackberry?
Blackberry, Kindle, iPad.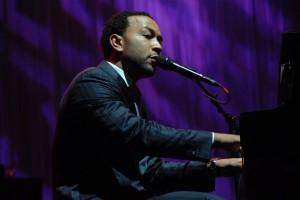 Photo – JOE SCHILDHORN​/PatrickMc​Mullan.com​
Most memorable FiFi moments?
RB: It's all showbiz and I am totally starstruck!!
So, sharing a stage with Sigourney Weaver or Marisa Tomei. Or listening to John Legend sing. Or having Katie Holmes present just a few weeks before marrying Tom Cruise are a few of the memorable moments.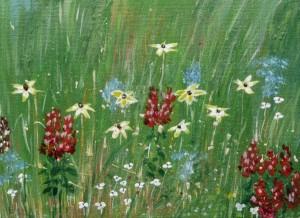 Wild flowers: Anastasia Malakhova/ cafeurebon.com
WHO are you wearing (designer) for the FiFi's this year?
RB: Believe it or not, this year I am late and have not decided yet. The theme is an urban garden so I'm looking for something that reflects this. Luckily, florals are in vogue this season.
Any news or sneak sniffs for this year's awards?
RB: Good try! All will be revealed on the big night!
– Michelyn Camen, Editor-in-Chief
Editor's Note: Thank you Ms. Bloom (on a personal note, with your busy schedule it's encouraging you make time to read a good book). It was also great to see some of our favorite fragrances listed in BOTH the men's and women's categories.
The Fragrance Foundation (www.fragrance.org and www.fragrancefoundation.org) is MUCH more than just the FiFis. Check out their site and learn what they do, offer and who's who. Organizations and major sites like www.sniffapalooza.com will be active in the consumer outreach.
\We are honored to be a nominee for Editorial Excellence in Fragrance Coverage (Managing Director Didier Cholay and I will be present at the April 8th 2011 FiFi Awards breakfast). From March 28- April 7, www.cafleurebon.com asks our readers to cheer your favorite nominees, so please leave a comment for the fragrances that we reviewed or mentioned on site, (which we linked below) and we will post them on our FaceBook wall. In addition, as Ms. Bloom is very busy, if you have specific questions, please email michelyn@cafleurebon.com and I will do my best to email you with answers
The 2011 FiFi Award Ceremony will be held May 25th, 2011
2011 FiFi Award Nominees – Links to CaFleureBon content are indicated by Bold letters
Luxe-Fragrances Sold in Department Stores and Specialty Stores (more than 250 doors)
Women
Giorgio Armani Acqua di Gioia
Givenchy Ange ou Demon Le Secret
Beyonce' Heat
Chanel Chance Eau Tendre
Coach Poppy Eau de Parfume
Gucci Guilty
Guess Seductive
Kim Kardashian
Narciso Rodriguez for Her Musc Collection Eau de Parfum Intense
Clean Outdoor Shower Fresh Eau de Parfum
L'Occitane Pivoine Flora Eau de Toilette
Givenchy Play for Her
Radiance Britney Spears
Lancome Tresor in Love
Twirl by Kate Spade New York
Versus Versace
Men
Azzaro Chrome Sport
Dolce & Gabbana The One Gentleman
Gucci by Gucci Sport pour Homme
Lacoste Essential Sport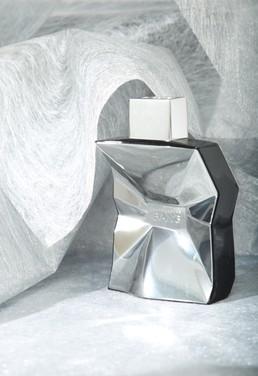 Perry Ellis Night
Ralph Lauren The Big Pony Collection: 1,2,3,& 4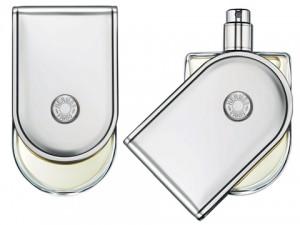 Specialty Luxe- Fragrances sold in Specialty Stores (26-249 doors)
Women
Bebe Sheer Eau de Parfum
Yves St. Laurent Belle D'Opium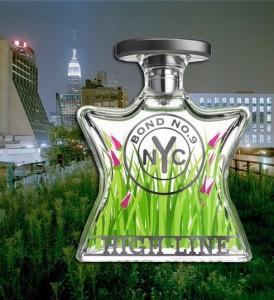 Bond No. 9 Washington Square
Dior J'Adore L'Or
Guerlain La Cologne du Parfumeur
Prada Infusion de Tubereuse
By Kilian Rose Oud
Tom Ford Azure Lime
Victorinox Snowflower
By Kilian Love and Tears, Surrender
La Prairie Life Threads: Sapphire, Ruby, Emerald
Paco Rabanne Lady Million
Men
Bond No. 9 Andy Warhol Montauk
Bond No. 9 Cooper Square
Acqua di Parma Colonia Essenza
Guerlain La Cologne du Parfumeur
Paco Rabanne One Million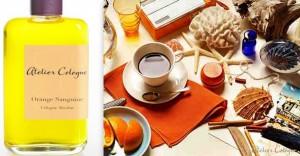 Atelier Cologne Orange Sanguine
Prada Infusion de Vetiver
By Kilian Rose Oud
Tom Ford Azure Lime
Victorinox Snowpower
Broad Appeal-Fragrances sold through mass merchandisers-drugstores/chains
Women
Avril Lavigne Forbidden Rose
Christina Aguilera
Christina Aguilera By Night
Dyamante by Daddy Yankee
Eva by Eva Longoria
Flirt! Rock-n-Rebel
Halle by Halle Berry Pure Orchid
S by Shakira
Samba Sun Woman
Men
Antonio Banderas The Secret
Herve Leger Homme
McGraw Silver
Samba Sun Man
Specialty Brand- Fragrances sold through one retailer and/or brand name in one retailer
Women
Anthropologie "By the Creators of Le Labo" Eau de Parfum collection
Anthropologie "Happ & Stahns-Perfumers", 1842 Rosa alba Eau de Parfum
Banana Republic/ Republic of Women Essence Eau de Parfum
Bath & Body Works Signature Collection Dark Kiss
Bath & Body Works Signature Collection Secret Wonderland
Victoria's Secret Bombshell
Brooks Brothers "Madison" Eau de Parfum
Claire's Angel and Rebel Rocker
Gap Stay Eau de Toilette
Icing "Flaunt" Collection: Oh So Jolie, Hello Cherie, C'est Chic
Crabtree & Evelyn Iris
Payless Unforgettable Moments: Promise and Charmed
Men
Banana Republic/ Republic of Man Essence Eau de Toilette
Bath & Body Works Signature Collection for Men Ocean
Bath & Body Works Signature Collection for Men Twilight Woods
Gap Core Eau de Toilette
Direct to Consumer- Fragrances sold online, through catalog, or door-to-door
Women
Boyfriend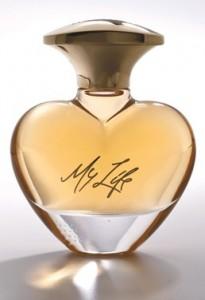 Carol's Daughter My Life by Mary J Blige
Avon Outspoken by Fergie
Yves Rocher So Elixir
Indie Brand- Small/Emerging brands on the market for 1-2 years (25 doors or less)
Aftelier Candide Perfume (Women's)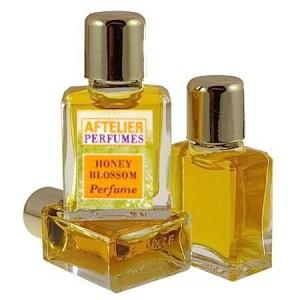 Aftelier Honey Blossom Perfume (Women's)
Aftelier Lumiere Eau de Parfum (Women's)
Six Scents Parfums: Series Three (Unisex)
JJ
Jo Malone English Pear and Freesia