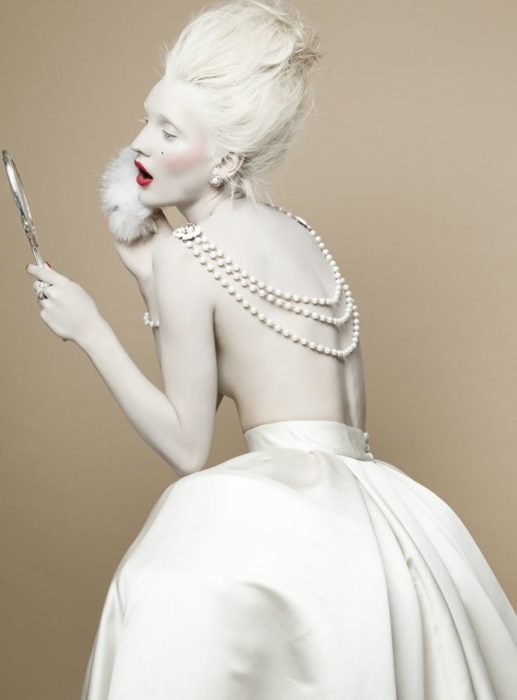 Photo:Vitor Shalom ©
"The phrase "take a powder" (scram, vanish) is from 1920; it was a common phrase as a doctor's instruction, so perhaps from the notion of taking a sleeping powder, with the result that one has to leave in a hurry, or another guess, is from a magician's magical powder" which made things disappear." –dictionary.com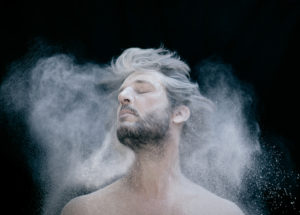 Photo of Ricky Martin by Emilie Mori©
Mention the word powder to a Perfumista, and more often than not people either sigh while their eyes roll back in their heads with delight, or scream and run for the hills. Powdery perfume is the perfect example of a first class olfactive love/hate relationship. Divisive as hell. What's interesting to me are the number of people who will SWEAR by their hatred of powdery fragrances all the while not realizing that some of their favorite scents are powder-centric! This comes as quite a shock to many men who might be of the "Oh I NEVER wear powdery scents, they're WAY too girly for me!" all the while liberally dousing themselves with Royal Copenhagen, Tom Ford Noir, Dior Homme, Burberry Brit For Men, Guerlain Habit Rouge, Mugler A*Men, and so many others. Sorry Gents. In their own ways those are powderbombs each and everyone.
For my money I say, embrace the power of powder. Cross over to the white side. You might just be surprised how terrific it smells over here. Some of my favorite power powder perfumes? Well if you insist….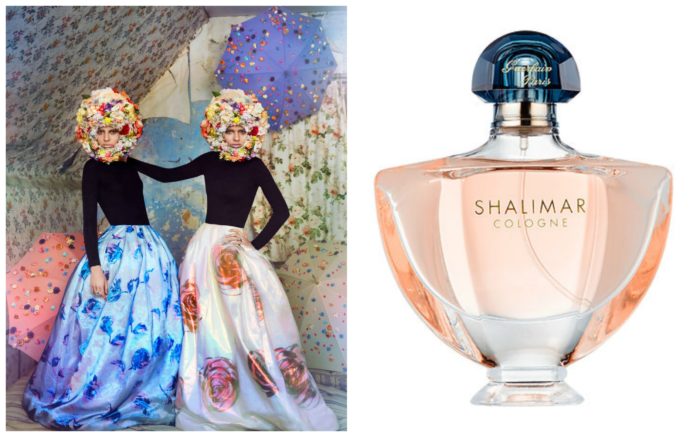 Ruven Afanador for Town and Country April 2013 and Shalimar Cologne
I start with a Shalimar, not only for its iconic status, but because it happens to be a perfectly constructed unisex perfume which both women and men have been wearing for decades. It's beautiful, it's vanilla, floral and powder, and guys? Women love it on you. Honestly, I can't make this stuff up. In 2015, Guerlain released Shalimar Cologne (not to be confused with the eau de cologne), and the result is a flanker that is as good as it gets. Hard to find but worth the search. This 2015 Shalimar cologne strips away much of the heaviness and "orientalness" feeling of the original without losing that classic Shalimar feeling. What's left is a beautiful and light weight warm weather scent that you will reach for again and again. Playing up the citrus and a lighter vanilla against a beautiful backdrop of powdery orris and musc, Shalimar cologne is a textbook example of a stunning and easy wearing perfume. Notes: Bergamot, lemon, lime and grapefruit, freesia, rose and jasmine, vanilla, orris and white musk.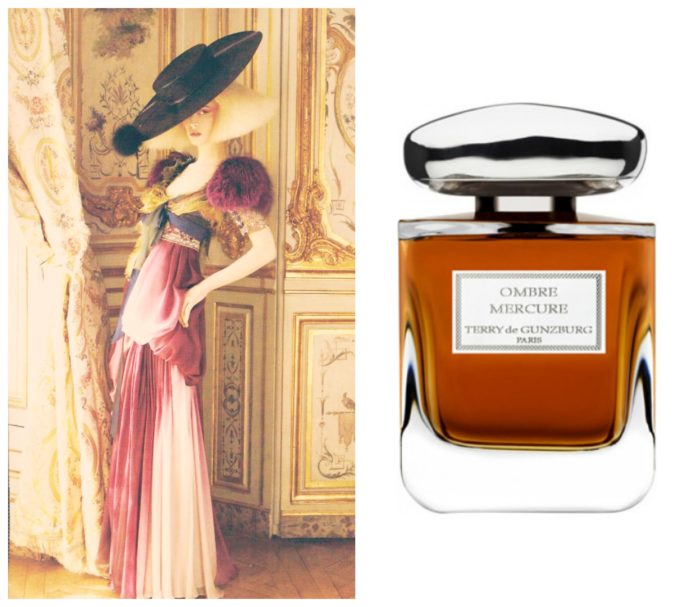 Christian Lacroix couture, photographed at Versailles by David Sims for Vogue and Terry de Gunzberg Ombre Mercure
Terry de Gunzburg Ombre Mercure (Arthur Le Tourneur d'Ison) 2013: Terry de Gunzberg is best known for her make up line and her years as creative director for Yves Saint Laurent, but her own eponymous perfume range is well worth exploring, and one of my favorites is Ombre Mercure edp. If Guerlain's L'Heure Bleue had a younger sister with a deep dark secret her name would be Ombre Mercure. Like a bomb going off in the dressing room of a chateau during the French revolution, Ombre Mercure scatters dry-as-sand violet and iris powder mixed with deep dark woods through vanilla scented air, and settles on your skin as light as silk but serious as a heart attack. If you are fond of classic French perfumes with a decidedly contemporary vibe give this one a try. Notes: Iris, rose, ylang ylang, violet, jasmine, patchouli, vanilla and benzoin.
Game of Thrones Daenerys Targaryen Khaleesi (Emilia Clarke) for Entertainment Weekly and Lorenzo Villerosi Teint de Neige (apped by MC)
As they say in "Game of Thrones" winter is coming, and this is the bottle I want to be holding in my hand when it arrives. In broadcast weather parlance Lorenzo Villoresi Teint De Neige (2000) would be called "white out conditions". It is the powder lovers ultimate Nirvana, the blissed-out "iron throne" of people who love powdery perfumes. It is all about the powdery notes, heliotrope, more powdery notes, shot through with beautiful florals of Jasmine, Rose, Ylang, and supported on a base of even more powder and musk. It is a minor miracle that all these notes manage to combine so perfectly and beautifully to deliver a powder bomb of a fragrance that is quite frankly unforgettable on both women and men. True olfactive magic. Notes: Rose, Jasmine, ylang ylang, powdery notes, floral notes, heliotrope, musk.
Disclosure: From my own collection; opinions my own
–Robert Herrmann, Editor
-Art Direction: Michelyn Camen, Editor in Chief
Do you wear powdery perfumes? Were you surprised many of the most masculine scents have powder notes? Did Robert change your mind to try any of the three "Power" powder perfumes?