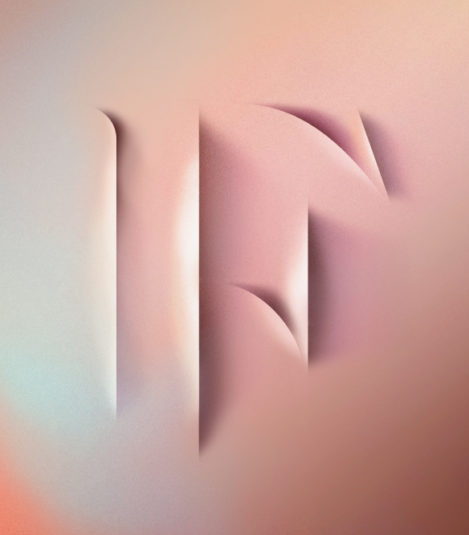 Pitti Fragranze 2018 Stazione Leopolda, Florence – Visual by Diego Soprana
Early this month I was invited to attend the press conference for Pitti Fragranze 2018, the 16th edition on September 14-16, 2018 unveiling intriguing perfume and industry news. From the teasing cover image, it's immediately clear the tribute to Lucio Fontana's and his Manifesto Bianco (White Manifesto) that is a call to go beyond what's traditionally known as "niche perfumery" in a market that's changing at a rapid pace. The shape and space boundaries of a fragrance are the themes of installation by the graphic designer Diego Soprana and the architect Alessandro Moradei for the layout of Stazione Leopolda taking inspiration by the enigmatic and provocative Masters of Spacialism.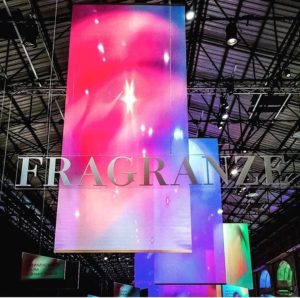 Last year's colorful entrance that welcomed more than 2000 exhibitors (credits Ermano Picco)
From last year's 2000 exhibitors of which 700 were not Italian; more than 70% of exhibitors hailed from the European Union and the Middle Eastt. Pitti Fragranze 2018, the 16th edition proudly announces a brand list featuring more than 200 entries – says Pitti Immagine CEO Raffaello Napoleone. Napoleone who also visited the last editions of the China International Beauty Expo in Shanghai aims to leverage on this experience building bridges with the dynamic Chinese market that's now facing to artistic perfumery.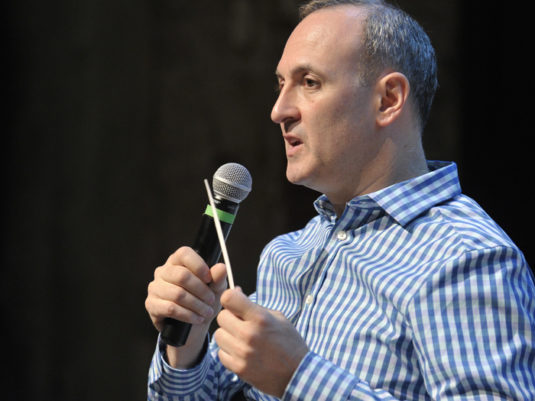 Chandler Burr via Pitti Immagine
That's why Chandler Burr will moderate"Discovering planet China, a universe just waiting to be explored" with leading experts in the olfactory universe and the Asian artistic perfumery market about the evolution of the Chinese market and customers taste. Particularly interesting will be the participation of the CEO of China International Beauty Expo Lin Lin Jacobs and Rosalyn Lou, Beijin's based The Scent Library founder that now sells niche brands over more than 60 doors across the country. I'm sure meaningful contributions will also come from IFF Far East Marketing Director Johanna Monange, from Ramdane Touhami of Officine Universelle Buly 1803 (if you are not familiar with his name, he's the creative director that shaped the award winning Cire Trudon) and from Alex Lee, US born Mane perfumer.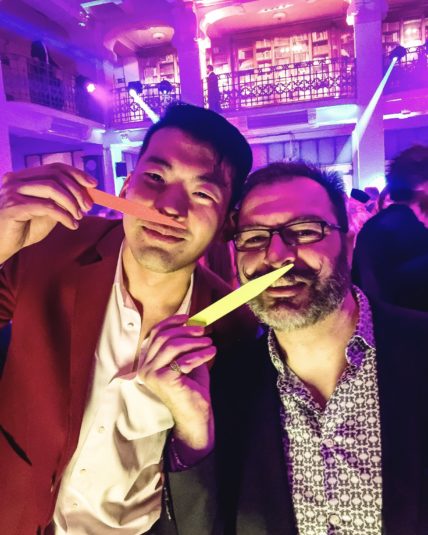 Alex Lee and Ermano having fun smelling blotters
"Pitti immagine has become, edition after edition, par excellence the place to discover all the news of the International Perfumery" states Pitti Immagine General Director Agostino Poletto. In order to consolitate this potision, Fragranze this year takes advantage of the exceptional contrubutions from the Italian Ministry of Economic Development and from the Italian Trade & Investment Agency due to a special plan to support Made in Italy Trade Shows for the next two years. Most of these contributions will cover media relations, advertisement and above all will allow to guest about 40 companies operating in 4 different areas: Niche perfume shops from all over Europe, USA and China, luxury department stores like Harrods and others, distributors from areas like Norway, India and the Far East countries (and of course Italian retailers).

Gallivant Perfumes is one of the brands debuting at Fragranze 16A new Gallivant is coming soon!!!
Along with returning houses, quite a few brands will exhibit for the first time at Pitti Fragranze 2018: for example: Nick Steward's Gallivant, the Polish brand Bohoboco, Alberto Morillas' new brand Mizensir and Sonia Constant's line Ella K Parfums (which debuted on CaFleureBon). Moreover Fragranze has been able to call back under the Leopolda Station roof big players of the Italian niche market like the distributors Campomarzio 70 and Olfattorio who will introduce "Inflorescent – Perfume in Art", an installation featuring their distributed brands plus a lecture by Nathalie Vinciguerra (Anima Mundi's founder) at the beautiful Villa Favard.
In the spirit of research that always led Pitti Fragranze towards growing the awareness of the niche market, Hermes Lab will present"Culture and market of the artistic perfumery in Italy" elaborated in collaboration with Università Cattolica del Sacro Cuore in Milan. The purpose will be to highlight the current state of the market, create strategies on how to cope with the trends and challenges of a global market while preserving uniqueness and creativity (be sure to read Michelyn's article on the challenges of Independent Perfumery; wonderful synchronicity). Together with statistics, the study will feature interviews with the most influent players in the industry.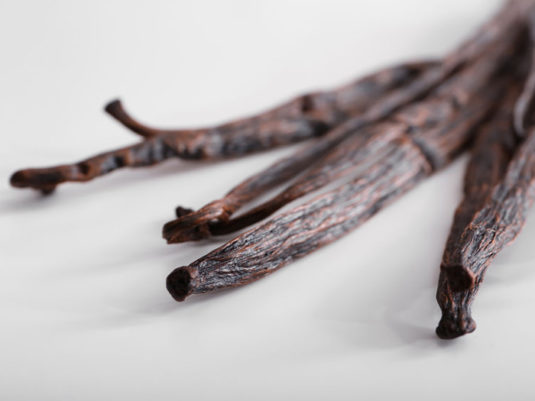 Vanilla beans from Madagascar
Also confirmed is RAW, Pitti Fragranze 2018 focus on perfume raw materials. In 2017 Mane introduced new spices like Timur pepper that's become trendy, but this year a sweet Diva will make a debut appearance during "Madagascar and its amazing raw materials, Vanilla and other treasures". In particular Mane's perfumers Julie Massé and Alex Lee together with Etienne de Swardt (Etat Libre d'Orange) will unveil the fragrant discoveries of an adventurous trip to Madagascar. Of course vanilla will be queen of raw materials, but you'll be surprised to discover other little miracles like geranium Bourbon and the breathtaking Gnidia Flower absolute which I had the chance to smell during the latest World Perfumery Congress in Nice.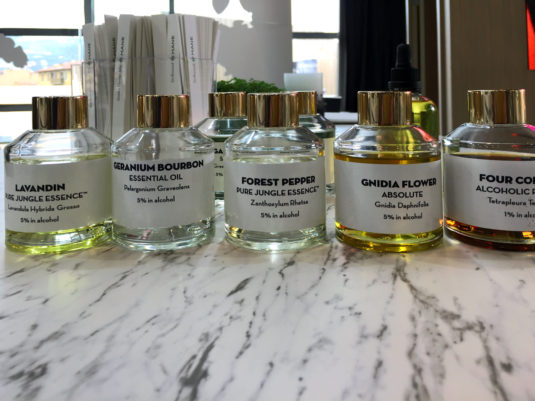 New essences and Absolutes from Mane shown at WPC 2018 June in Nice, France (Credits Ermano)
Fragranze also strengthens its presence through the city of Florence with many spread events dedicated to olfactory culture. The events will be mainly promoted by brands involving shops, restaurants, concept stores and less common places. This is also a way to keep up with the public engagement, open to the public.
You can check out the schedule for all the events and the updated brand list directly from the Pitti Fragranze 2018 website. I will be attending and reporting for CaFleureBon!!!
-Ermano Picco, Editor with contributions from Michelyn Camen, Editor-in-Chief