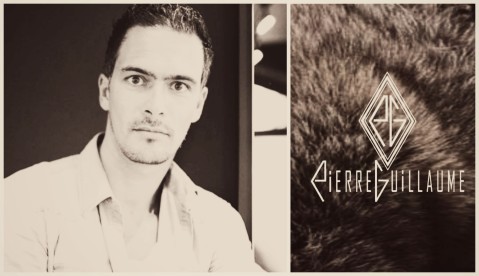 Pierre Guillaume Preview for Pitti Fragranze 2015
No secret that Pierre Guillaume is one of my most cherished friends in fragrance. His body of work is the definition of Independent perfumery at its most creative and prolific. Pierre will be presenting this year's official launches at Pitti Fragranze September 11-13, 2015: the the three latest fragrances of the Collection Croisière (which clearly is not a summer beach collection and meant for year round wearing as now there are nine); Entre Ciel et Mer, Paris-Seychelles, Jangala, Long-Courrier, Mojito Chypre), the new Métal Hurlant, Fleur de Foudre and Rivages Noirs. In addition, Pierre will debut Shermine, the 13th offering of the Huitième Art collection. He will present a capsule collection that is created as a "tease" of upcoming fragrances (not available for sale) and also as a way to foster dialogue between visitors.
The two prototypes of the Contemplation 15 Capsule Collection are animal scents, LUMIÈRE FAUVE (a tribute to the 2007 L'Ombre Fauve) and LEATHERMORE.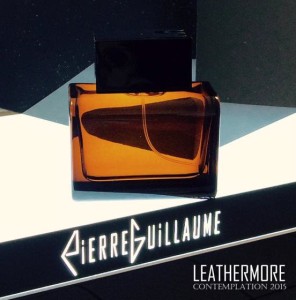 LEATHERMORE: More than leather: a hybrid accord exploring the concept of "vegetal leather", obtained by tanning hides with vegetal extracts of oak, sweet chestnut, acacia, mimosa or rhubarb… With LEATHERMORE, Pierre Guillaume imagines the scent of a piece of leather steeped in vegetal sap, green, aqueous and floral. Cardamom, cumin, pink pepper and ginger electrify this "animal sap", leather blending with guaiac wood, incense and musks. Notes: Spices, sap accord (a green, aqueous vegetal note), leather, incense, guaiac wood, musks.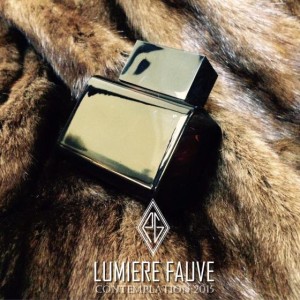 LUMIÈRE FAUVE:In 2007, Pierre Guillaume composed the darkly magnetic L'Ombre Fauve, a musky, animalic woody amber. Lumière Fauve is based on African stone resinoid – the most complex and challenging form of this semi-fossilized, mineral and organic ingredient – the composition is brightened with an accord of ylang-ylang and black Moroccan honey (mountain fir honey) spiked with cinnamon, clove and angelica root… In the heart and base, the animalic notes are tempered by cocoa, blond tobacco and leather. Notes:Spices, African stone resinoid, ylang-ylang, black Moroccan honey, tobacco, cocoa, leather, animalic musks. (I WANT THIS!!!)
Collection Croisière
Metal Hurlant: This was a favorite of mine at Esxence. It stirred memoires of my 19 year old self riding on the back of a Harley my arms encircling my boyfriend's waist as he drove 50 miles from city highways to the mountains. The look on my mom's face when we she saw me was priceless. I remember the scent of his neck, the smell of diesel and leather like it was yesterday.
According to Pierre he was inspired by a "A motorcycle trip across the USA on the legendary Route 66. With Métal Hurlant ("Howling Metal"), ride a Harley at full throttle on an asphalt ribbon. The smell of glinting chromes, a fresh paint job, a steel bodywork and rubber tires blend with gasoline and leather, whipped by the hot Arizona wind. This "aerodynamic" leather, electrified by animalic, sensuous musks, conjures a blond, bearded, tattooed biker smiling behind his Ray-Bans… Born to be wild!" Notes: Musk – Leather and Chrome – Gazoline.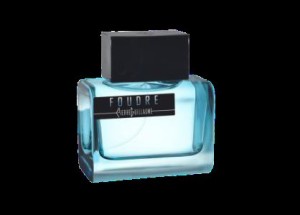 Fleur de Foudre: The fragrance of the champaca flower captured just before a storm on an island in the Indian Ocean… The initial idea, simple and beautiful, was to capture the particular scent champaca flowers gives off just before a storm… To achieve this effect, a very special ingredient was needed. One that came as close as possible to the flower and that could evoke the utter delicacy of its fresh, floral, slightly fruity facets. An outstanding essence of white champaca blossom, obtained through low-temperature fractional distillation with its natural waxes removed, carries us off to Réunion Island. The electric, ozone-laced air just before the storm is conjured with vetiver, pepper and Aldemone©, a synthetic molecule that smells of wide-open spaces after a rainfall. A selection of slinky musks adds velvety smoothness to a base dominated by black tea absolute and Cashmeran. With Foudre ("Lightning"), Pierre Guillaume has created a textural, highly narrative woody floral: a wearable atmosphere. Aldémone – Champaca Blossom – Vetiver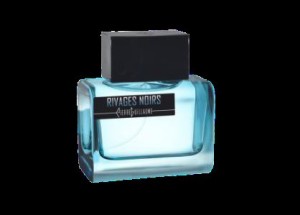 Rivages Noirs:With "Black Shores", a spicy-woody composition, Pierre Guillaume invites us to sip single malt whisky on the deck of a boat anchored somewhere off the Mediterranean coastline, rocked by the waves of a quiet summer night. The warm, aromatic, bracing scent of Mediterranean cypress complements the aroma of whisky. Notes: Melon, ginger, cinnamon, saffron and cardamom offer a radiant opening to a woody ambery base dominated by cedar leaves slightly tinged with a dab of vanilla and oak moss. Ozone – Mediterranean Cypress – Whisky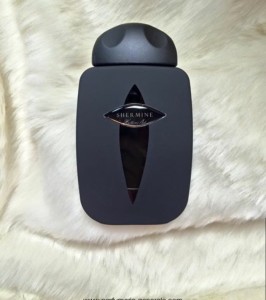 Huitième Art Shermine: the idea was to create a powdery scent that both men and women would like, avoiding sugary or cosmetic notes. So, Pierre Guillaume took a different approach and instead of gourmand facets of Iris chose to blend Shermine using Argentinian Lemon and Guiac wood from Paraguy, which bring out the woody greenness with smoky, balsamic nuances. Notes: Argentinian Lemon, Iris Fur Accord and Guaiac wood.
Via Pierre Guillaume
–Michelyn Camen, Editor in Chief
Which of the new introductions appeal to you, please leave a comment