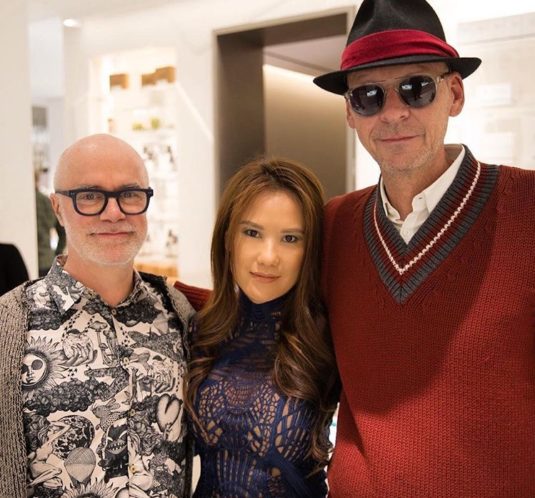 Bertrand Duchaufour, Phuong Dang and Mark Buxton via Intagram @phuongdangperfumes
Artist: a: "A person who produces works in any of the arts that are primarily subject to aesthetic criteria … one who professes and practices an imaginative art." b: A perfume created for by two of the greatest noses working today. In 2016, Vietnamese-born artist Phuong Dang created her first perfume collection in collaboration with two giants of modern perfumery: Mark Buxton and Bertrand Duchaufour (as well as Marina Jung Allegret). While both legendary perfumers contributed individual scents to the line, Phuong Dang Artist is the only one created in partnership between them.
Jackson Pollock working, photo by Joe Fig
With its Joycean list of notes, Artist could have been a muddle. Instead, it is a complex fragrance that gives itself whose layers peel away little by little, like a painting that has had several lives on a single canvas.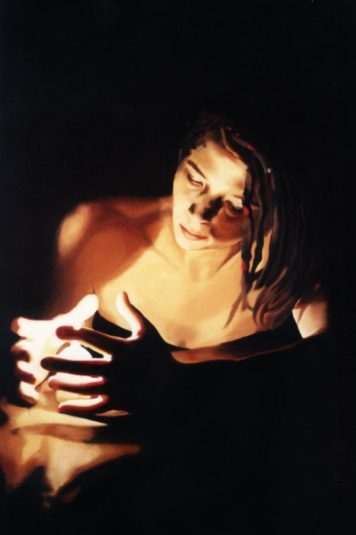 Self-Portrait with Candle by Anna Gilhespy©
Phuong Dang Artist is olfactory chiaroscuro: warm, cozy spice, incense and wood notes juxtaposed against chilly florals. Its development is marked by the interplay between these cozy and frosty notes throughout the first two stages of the perfume's trajectory. In its first moments, the perfume comes across as fully developed: individual notes melded together like tempera. But this is a momentary tromp nez, as Artist hasn't even begun to peel back its layers. A startlingly chilly iris swoops in and pauses for a moment, raising her arched brow at the pell-mell of the toasty notes that rush in next. Cinnamon, red pepper and incense come forward as the iris steps to the side, the warm aspects standing in relief to that frosty flower.
Leon de Meutter Brunin (1861-1949), The Alchemist
At its heart, Artist is a spicy oriental. Ambergris, with its rich sweetness, provides a central warmth in the middle of the perfume. It is flanked by incense and labdanum, which lend a thermal, almost sweaty, quality. But instead of moving towards an expansive warmth, as these middle notes suggest, cool counterpoints surface: a melancholy violet wanders in, as the icy sharpness of juniper berry spikes the warmth. I thought I detected the nippy sparkle of aldehydes at this stage, but it was another olfactory trick; juniper mixing with lemon oil and, perhaps, davana.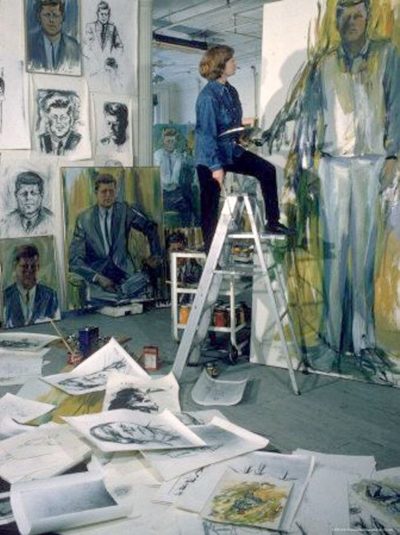 Elaine de Kooning, photo by Photo by Alfred Eisenstaedt, LIFE magazine, 1962
In the dry-down, Phuong Dang Artist layers the mulchy smell of fresh tobacco with the preceding thermal and frigid notes before the perfume ultimately decides on warmth. A lush rose, cozy cashmeran and sandalwood snuggle together, joined by the subtle milky sweetness of tonka bean. Artist leaves aside its tricksy changeability and becomes a sophisticated woods and spice fragrance, kept from heaviness by those chilly plant notes.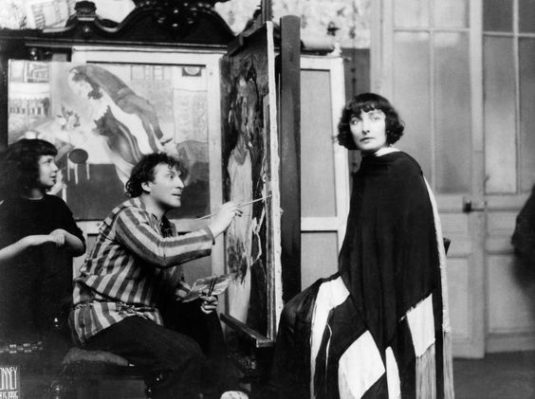 Marc Chagall and his beloved Bella, c. 1930s
Artist is provoking but comforting, heady but light.The great painter Francis Bacon once said ""The job of the artist is always to deepen the mystery." Duchaufour and Buxton's creation remains something of an enigma. Is Phuong Dang Artist a masculine or feminine? A woody incense or ambery oriental? A wintry iris or cozy woods and spice scent? Decide for yourself.
It is all a matter of perspective.
Notes: Red Pepper, cedrat, cypress, davana, tagete, juniper berry, lemon oil winter, cinnamon, iris Absolute, violette wood, galbanum, Turkish rose absolute, magnolia flower, and elemi oil, ambergris, cashmere wood, Ciste labdanum absolute, incense patchouli, Indian sandalwood, tobacco, tonka bean, vanilla absolute from Madagascar, vetiver Haiti.
Disclaimer: Sample of artist kindly provided by Sebastian Bermudez of Barney's New York – you're the best! My opinions are my own.
– Lauryn Beer, Senior Editor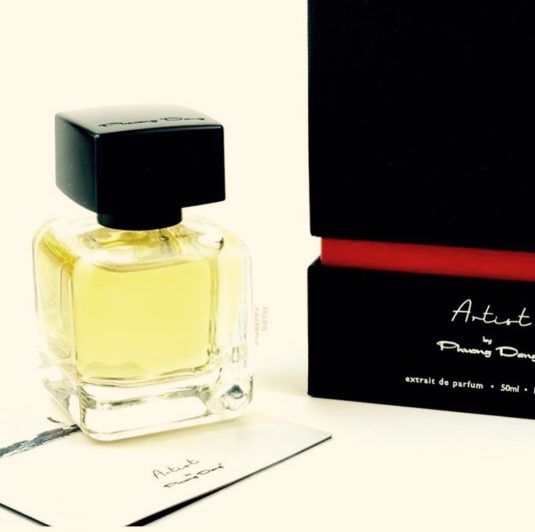 Phuong Dang Artist was composed in 2017 and is the newest to the Phuong Dang perfume collection (via Intagram @phuongdangperfumes)
Thanks to the generosity of Phuong Dang perfumes, we have a 50 ml bottle ($300) of Phuong Dang Artist to give to one registered winner in the U.S. To be eligible, please leave a comment about what appeals to you about Artist based on Lauryn's review, and if there is an olfactive artist you admire. Draw closes 01/28/2018. There is no spilled perfume.
We announce the winners only on site and on our Facebook page, so Like ÇaFleureBon and use our RSS blog feed